End of winter blues got you down? Feel like you're on vacation with this Tropical Smoothie Bowl!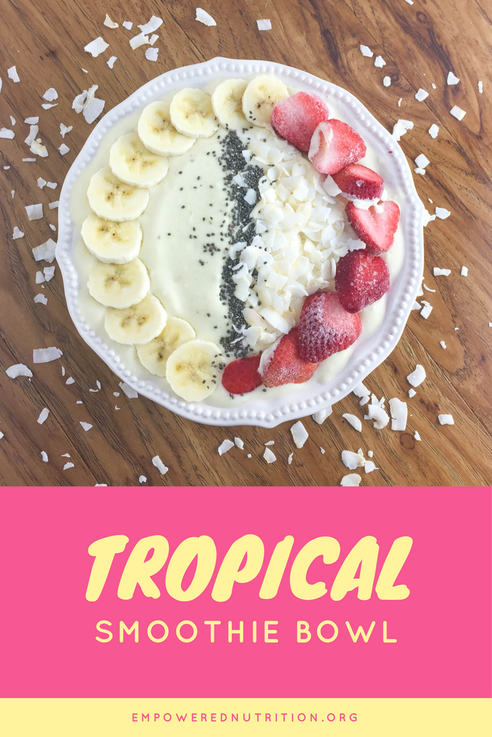 ​We made it to March, which means I really want spring to get here! I hate the dreary, chilly days that seem to hang on for far too long in the Northeast. We had a little tease of warm weather last week, so hopefully spring will be here ASAP!

To beat the end of winter blues, I felt like I needed to make a bright creation to cheer up. We could all probably use a tropical vacation right about now, so I decided to combine warm weather fruity flavors into the perfect smoothie bowl! Pineapple, coconut, & banana come together to form a cool, creamy treat that can be enjoyed any time of the day. Whenever you want to escape, simply blend up this bowl & relax!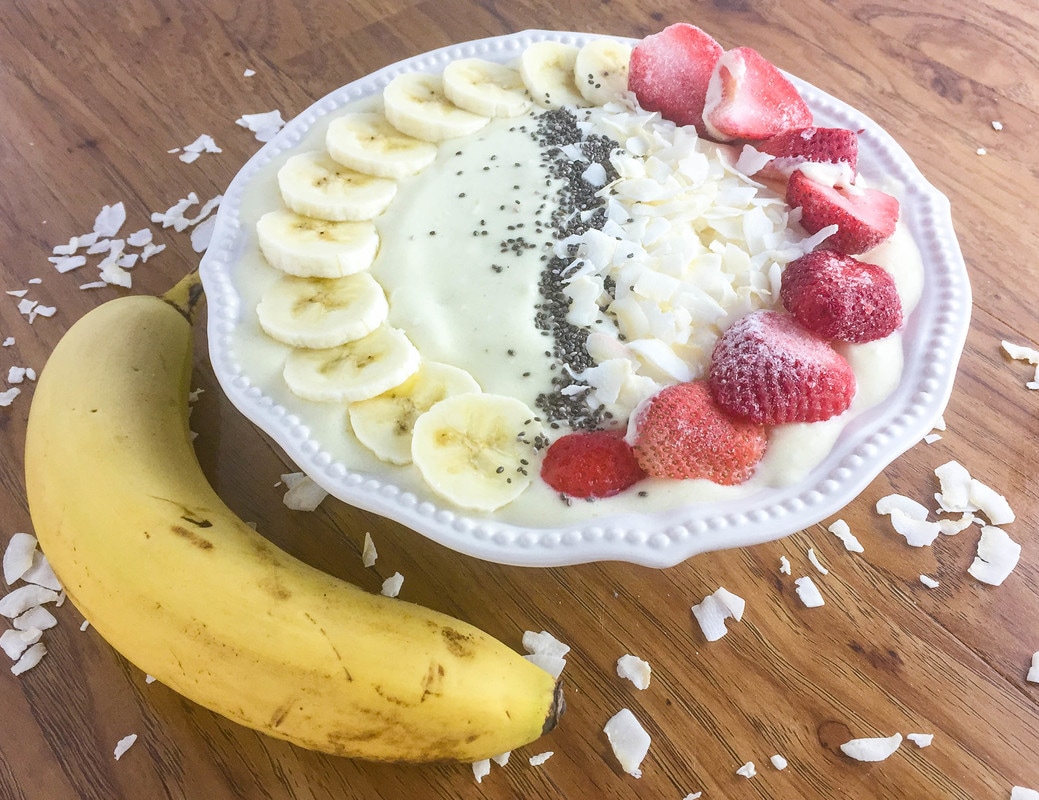 ​Ever since I got my Vitamix for Christmas, I've been on a smoothie kick because they're just so easy to make & clean up…especially if you make my
Smoothie Packets
. Smoothie bowls are all the rage on Instagram. I don't think I've every gone a day where I haven't seen someone posting a pic of their beautiful smoothie bowl creation. So I figured I'd give it a go, since I like to make my smoothies on the thicker side anyways.
You can make your favorite smoothie recipes into a smoothie bowl by just simply either using less liquid or adding more fruit to your blender. My favorite parts of smoothie bowls are the toppings. I think America is slightly obsessed with toppings. We've turned every possible food option into a toppings bar at some point…Chipotle, yogurt, baked potatoes, froyo, the list goes on. But I'm not complaining because I think toppings are the perfect way to add a little more substance to your smoothie bowl & pack a little more nutrition in, too.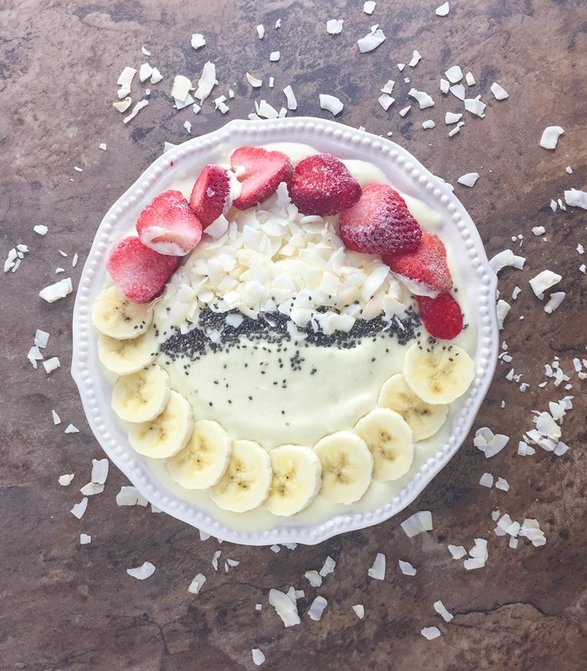 ​Some of my favorite smoothie bowl toppings are fresh & frozen fruits, granola, coconut flakes, chia seeds, ground flaxseed, melted nut butter drizzle, nuts & seeds, & dried fruits. The possibilities are endless! So let's brighten up your day & get a little tropical vacation inspiration going in your kitchen!
---
Tropical Smoothie Bowl
Ingredients:
½ cup unsweetened almond milk (or your favorite milk)
1 frozen banana
1 cup frozen pineapple
¼ cup coconut flakes

Directions:
Place all ingredients in blender.
Blend until smooth. May need to scrape sides periodically to mix smoothly.
Pour into a bowl & top with your favorite toppings.
---
P.S. March is National Nutrition Month! Join me every Thursday this month at 7pm over on my
Facebook page
for a LIVE chat on all things nutrition, wellness, & positivity! Hope to see you there!