Savor the delicious benefits of sweet potatoes & create crispy curly fries in minutes with your spiralizer!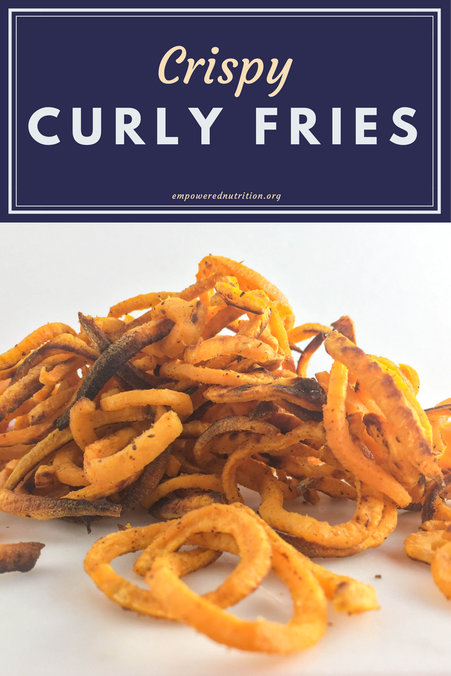 I got a spiralizer attachment that fits on KitchenAid stand mixer for Christmas & I think it's the coolest thing ever! I haven't used it a ton yet, but there are so many more things you can do with it than I originally thought. It peels, & there are different sized blades so you can make all sorts of sizes of "voodles" (aka veggie noodles).
So far I've only used it for zucchini & sweet potatoes, but it's SO COOL! In a matter of seconds, you have these beautiful coils of veggies! It takes eating your veggies to a whole other level.
The first spiralizer recipe I want to share with you guys are my Crispy Curly Fries. And today just so happens to be National Cook a Sweet Potato Day (there's a day for everything!). I've spent so much time in the kitchen trying to get crispy sweet potato fries, but it can be such a challenge! If you've been wanting homemade sweet potato fries that are just as crispy as the fried ones you get in the restaurants, listen up.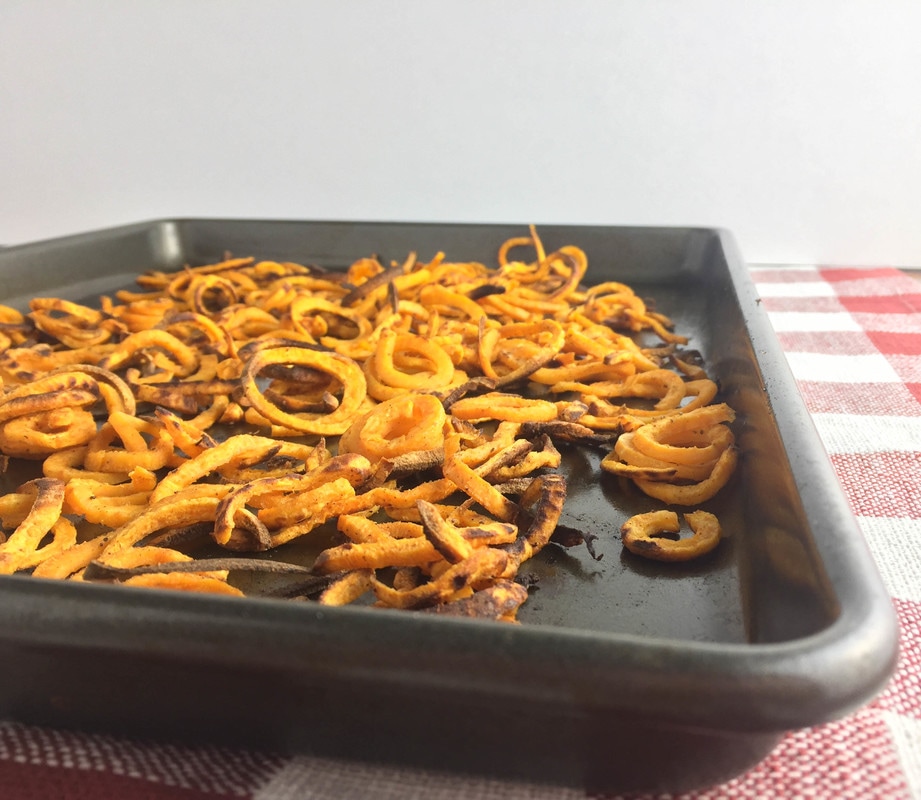 ​The first trick is to get a spiralizer of some sort. Like I said, I have the
KitchenAid attachment
, but there are other options like the
Inspiralizer
or
Veggetti
. There's great options for every budget. I used the medium spiralizer blade for my fries. You want the fries thin enough to crisp all the way through, but not too thin.
The next tip I have is to use a very small amount of oil. For some reason I used to think more oil = crispy, but that is just the opposite. Once I started using less oil when coating my fries, they started crisping up better & being less soggy. You want just enough oil to lightly coat the fries.
Lastly, make sure you spread your fries out onto the baking sheet as much as possible. You want to have one layer of fries, without a lot of overlap. The more surface area that touches the pan, the crispier you'll get them.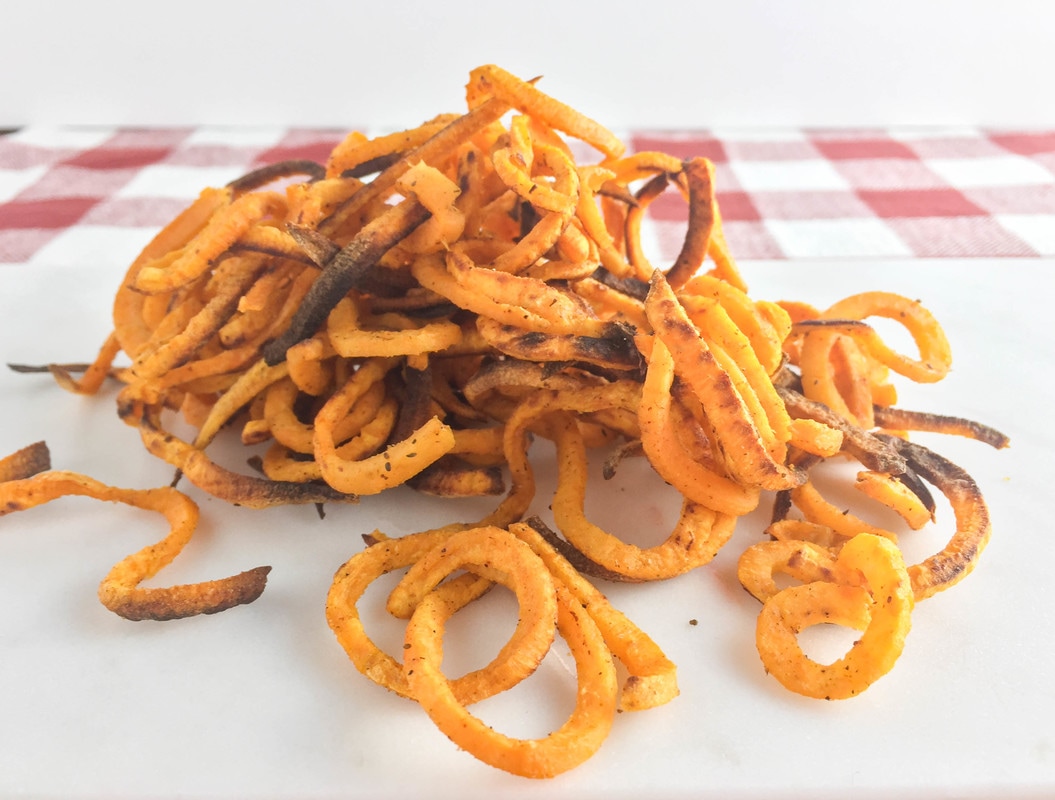 ​I used Old Bay seasoning because I have a love affair with it & think it makes everything better, but you could use whatever seasonings you prefer. Some options may be – Italian herbs, garlic & Parmesan, brown sugar & cinnamon, or just plain salt & pepper!
---
Crispy Curly Fries
​
Ingredients:
3 large sweet potatoes, washed, dried, & peeled
1-2 tsp olive oil
Seasoning of choice (I used Old Bay)

Directions:
Preheat oven to 400 degrees.
Spiralize sweet potatoes with medium sized blade.
Toss in olive oil & seasoning to taste (use just enough oil to lightly coat the fries).
Place on baking sheet. Arrange so fries are as spread out as possible & one layer (use two baking sheets if necessary).
Bake for 15 minutes. Stir & bake for another 10 minutes or until desired crispiness is reached.