Cook up an easy weeknight dinner using canned tomatoes, whole grain pasta, and fresh Tuscan flavors.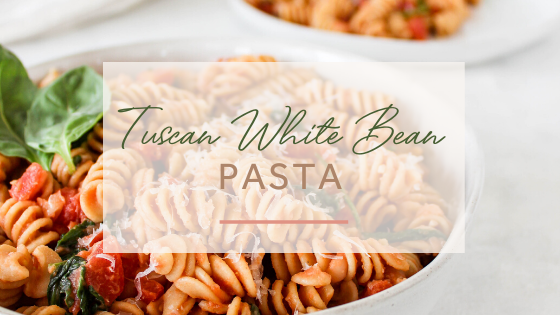 We just survived our first winter storm of the season here in Upstate New York and I'm already thinking about vacations and warmer weather! I've been reminiscing about my trip to Italy this past summer, which means I've been thinking a lot about all the yummy food we ate along our travels.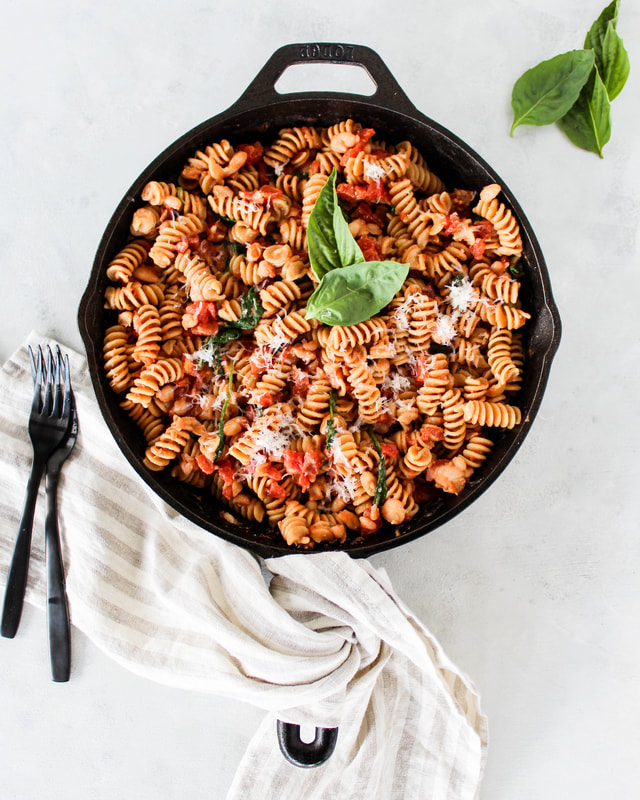 While pretty much all Italian food is super flavorful and delicious, part of what I really liked about the food over there was how fresh and simple it was. Between the busy holiday season and shorter, darker days, getting dinner on the table fast is top of mind! This Tuscan inspired meal is sure to be a crowd pleaser thanks to the bright flavors of tomato and garlic mixed with fresh basil and fresh Parmesan.

During the winter months, warm pasta dishes topped with gooey cheese are the meals I tend to gravitate towards. This dish is a perfect weeknight meal that you can make with simple pantry staples. Whole grain pasta lends a hearty texture, with fiber to keep you full. Plus, the great northern beans offer budget-friendly, plant-based protein to the dish.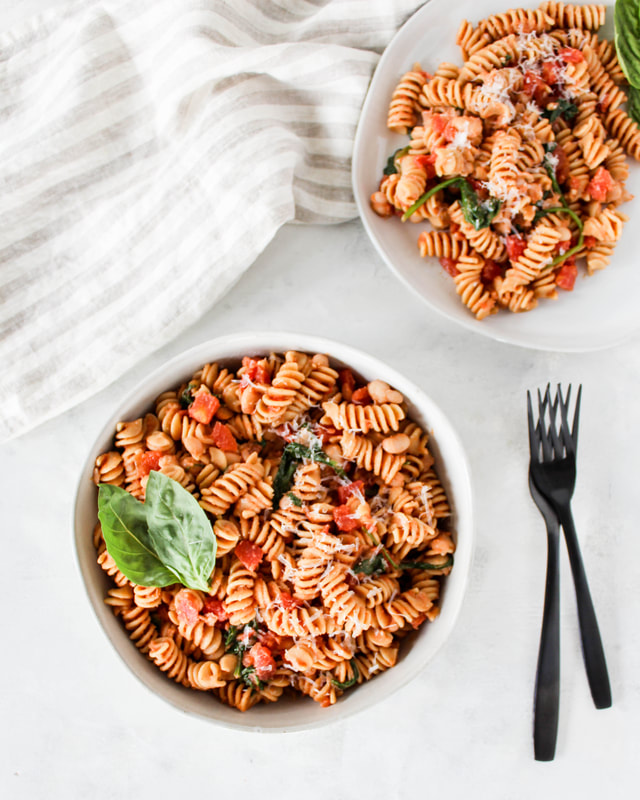 The other great thing about this meal is that you can rely on canned produce to bump up the nutrition. With the canned tomato products, you're not only saving money, but also adding healthy antioxidants like lycopene.
Read more
about how you can incorporate canned foods into a healthy diet!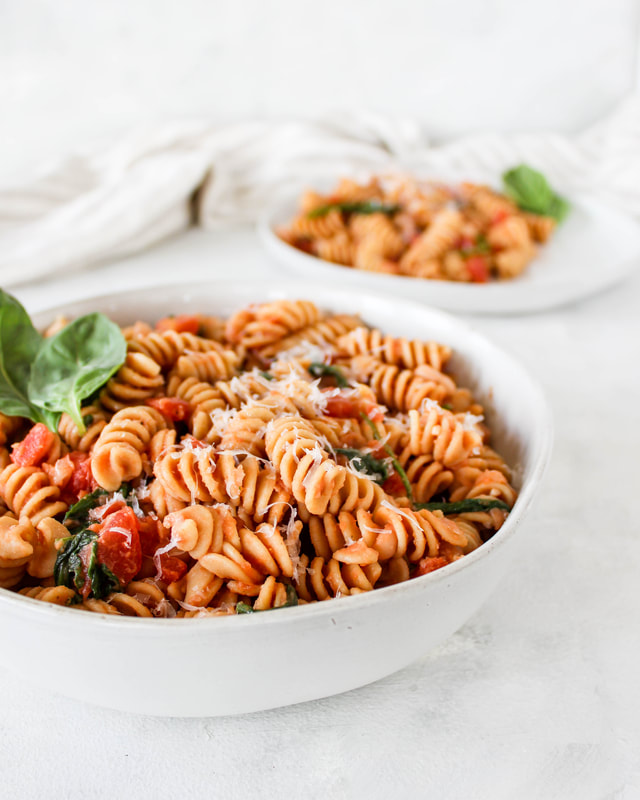 The whole meal comes together in less than 20 minutes and is a well-rounded, balanced meal everyone will love.
---
Tuscan White Bean Pasta
Ingredients:
8 oz (½ lb) whole grain rotini pasta
1 tablespoon olive oil
1 tablespoon salted butter
1 tablespoon minced garlic
1 can petite diced tomatoes
1 can great northern beans
Salt and pepper, to taste
½ cup tomato sauce
1 large handful baby spinach (or more if you'd like!)
Fresh basil, to garnish
Fresh Parmesan cheese, grated, to garnish
Directions:
Cook pasta according to package directions.
In a large skillet, heat olive oil and butter over medium heat. Once melted, add minced garlic and saute until fragrant.
Add diced tomatoes and beans and saute until heated thoroughly. Add salt and pepper to taste. Add cooked and drained pasta to skillet. Toss to combine. Add tomato sauce. Add baby spinach and mix until wilted.
Serve topped with fresh basil and Parmesan cheese.
Serves 4-6 people
---