Take a bite into these crunchy, trail mix inspired snack bars!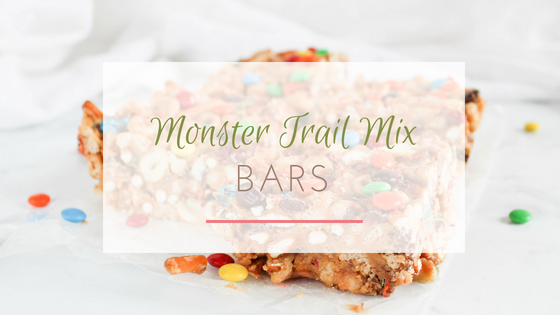 With back to school season in full swing, it also means snack season is upon us! I'm always down for snacks, so I love this time of year. One of my favorite parts of going back to school was an after school snack when I got home. What can I say, I've always been all about the food!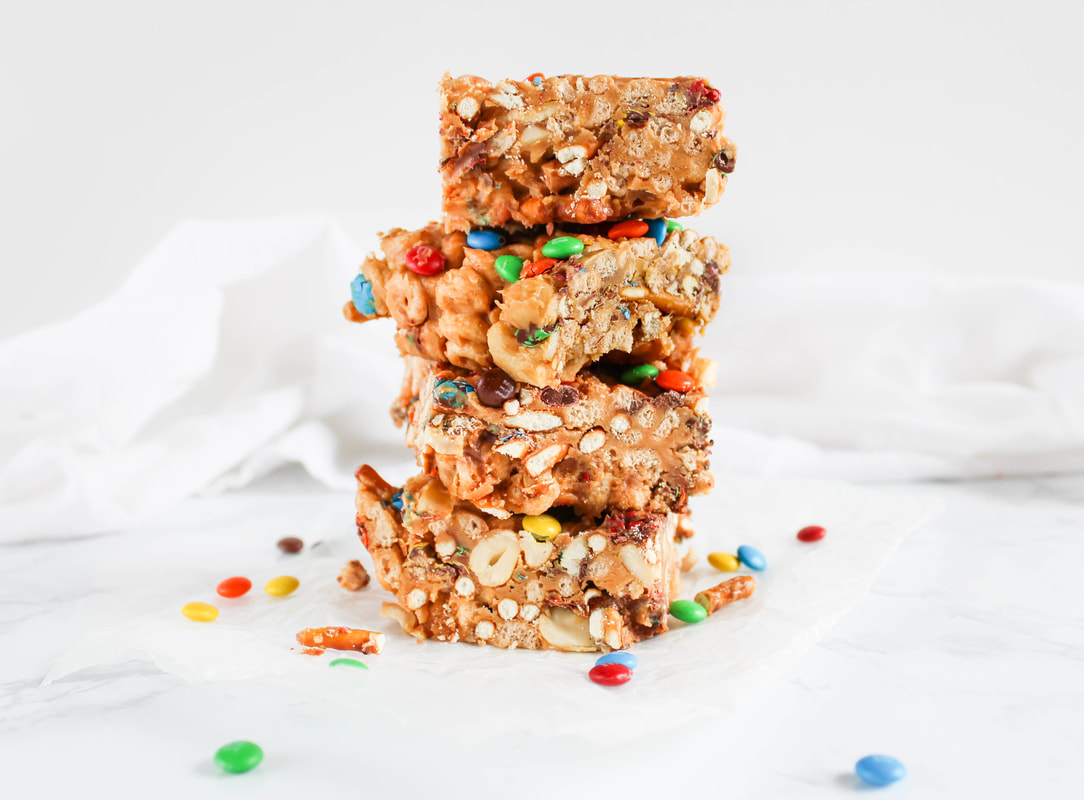 Crunchy snacks are always a good idea and so satisfying and month's Recipe Redux challenge is a good one – snacks with crackle and crunch! I have a couple favorite crunchy snacks – pretzels, cucumbers, but my most favorite would be trail mix. I just really like the salty, sweet combo. I've professed my love for bars of any kind previously, so it's kind of obvious why I went with a bar for this crunchy snack challenge.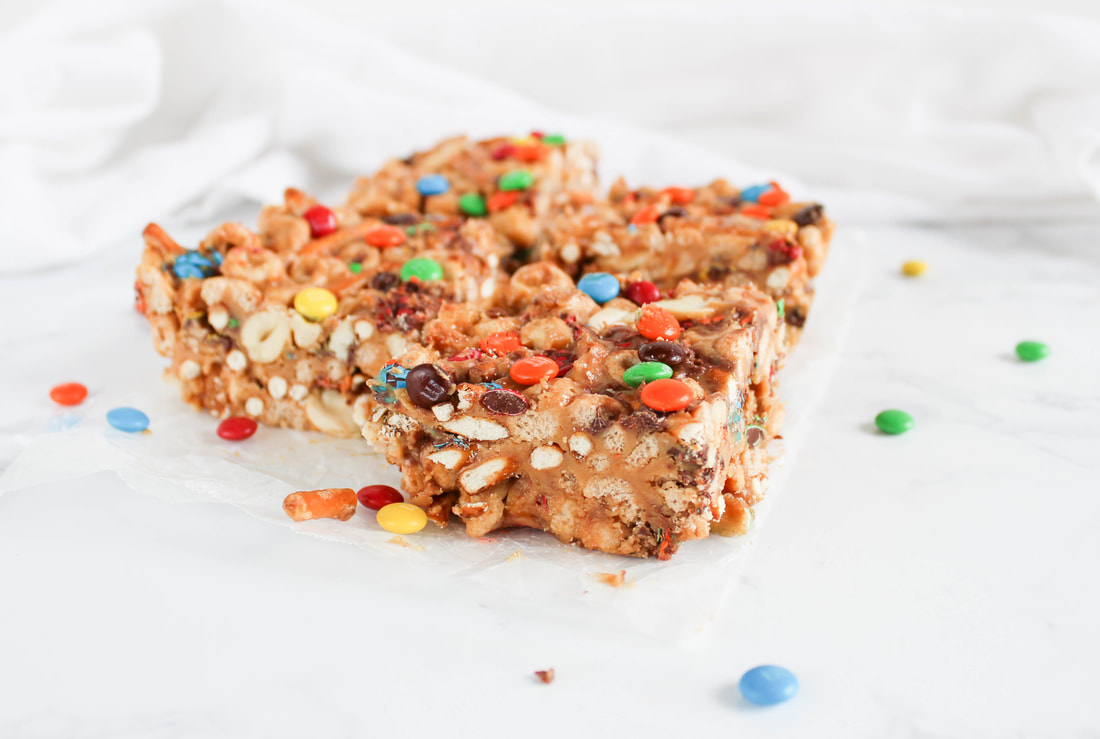 These Monster Trail Mix Bars are basically the best kind of trail mix coated in a yummy peanut butter mixture and cut into squares! One of my favorite kinds of trail mix is the monster one from Target. I love it! Something about m&m's just really make anything better! These bars make the perfect lunchbox snack, after school snack, or even as dessert. They're crunchy, sweet, salty, and oh so delicious!
If you're looking for other crunchy snacks, check out the rest of the Recipe Redux roundup by clicking the link below!
---
Monster Trail Mix Bars
Ingredients:
2 cups plain cheerios
1 cup pretzel sticks, broken in half
½ cup roasted cashews, roughly chopped
1 cup natural peanut butter
⅓ cup honey
Pinch of salt
½ cup mini m&m's
Directions:

Line a square baking dish with parchment paper.
Combine cheerios, pretzels, and cashews in a large mixing bowl.
Heat peanut butter, honey, and salt in a small saucepan over low heat until warm and melty.
Pour peanut butter mixture over cheerios mixture and stir with a spatula to coat evenly. Add in m&m's, stirring to combine.
Pour mixture into baking dish. Press mixture firmly into the pan. Refrigerate for 1 hour, then cut into squares. Store in the refrigerator.
---