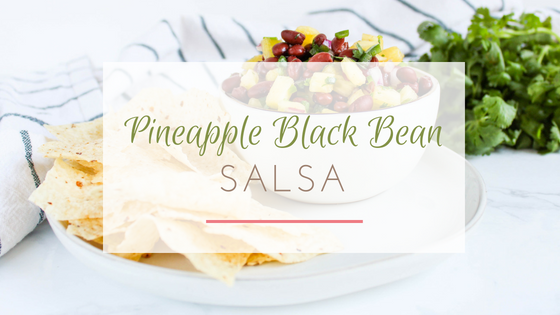 I first tried pineapple black bean salsa during my internship when I was doing a rotation with a non-profit community organization that did nutrition education with people who were visiting food pantries. We would often make recipes that were very simple, required little equipment, and utilized foods that were often found at the pantry. I got some really tasty, quick recipe ideas from this rotation!
As the years went by, I kind of forgot about pineapple black bean salsa being a thing until a couple days ago. I was thinking about fresh, warm weather recipes that I could come up with for the blog (that weren't ice cream or something frozen). That's when salsa popped into my brain and I remembered how delicious pineapple black bean salsa is!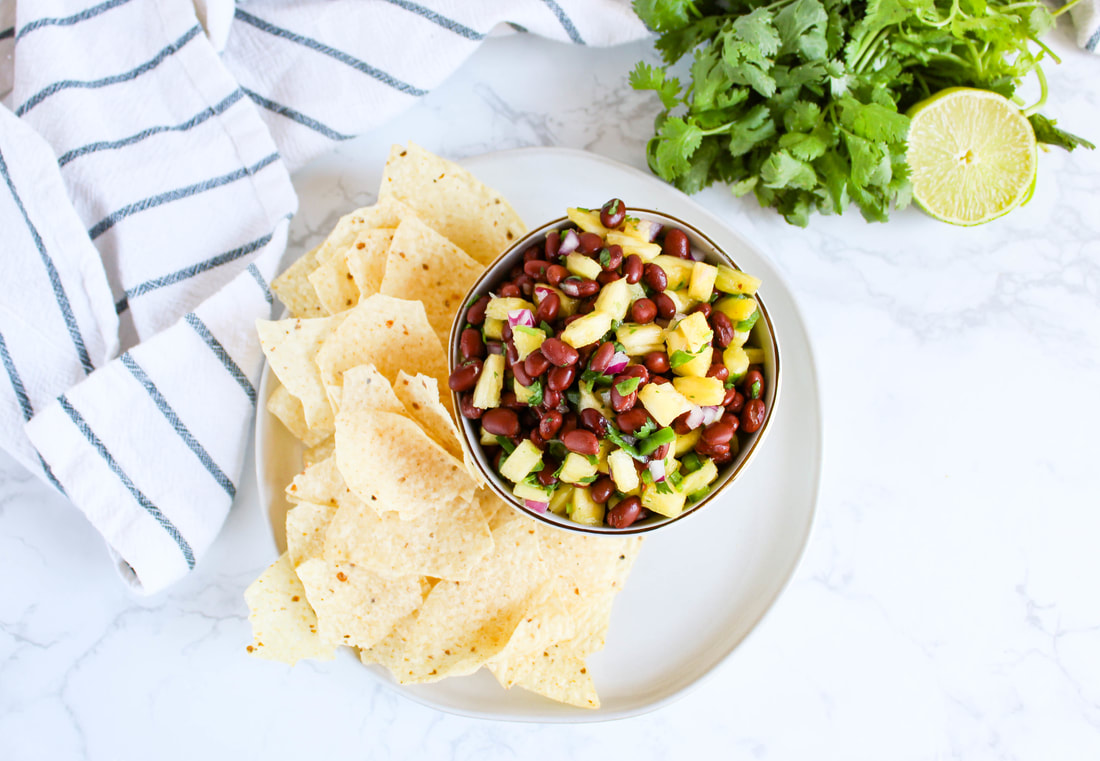 This is seriously such a simple recipe, but it is perfect for the end of the summer when you still want something that's super refreshing and doesn't take a lot of time. The longest part of the recipe is chopping things up, but after that you literally just throw everything into a bowl. As I'm writing this, I'm thinking you could totally mix and match this recipe with other fruits, too! Subbing the pineapple for mangoes or peaches would be really good, as well.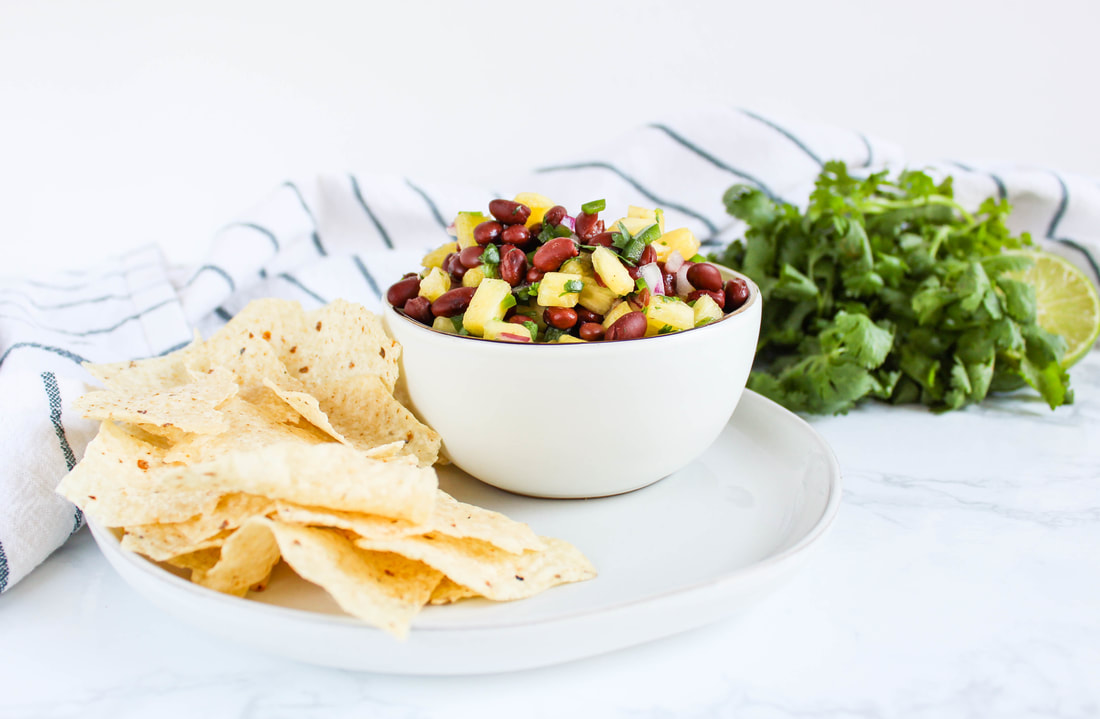 The first night we ate the salsa with tortilla chips, but last night I made some cilantro lime chicken thighs over rice and topped it with the salsa. The flavors went so well together. It was the perfect easy, summer meal. Tonight I'll probably eat the remaining bit as part of a cheese and cracker snack platter. Trust me, this salsa won't last long!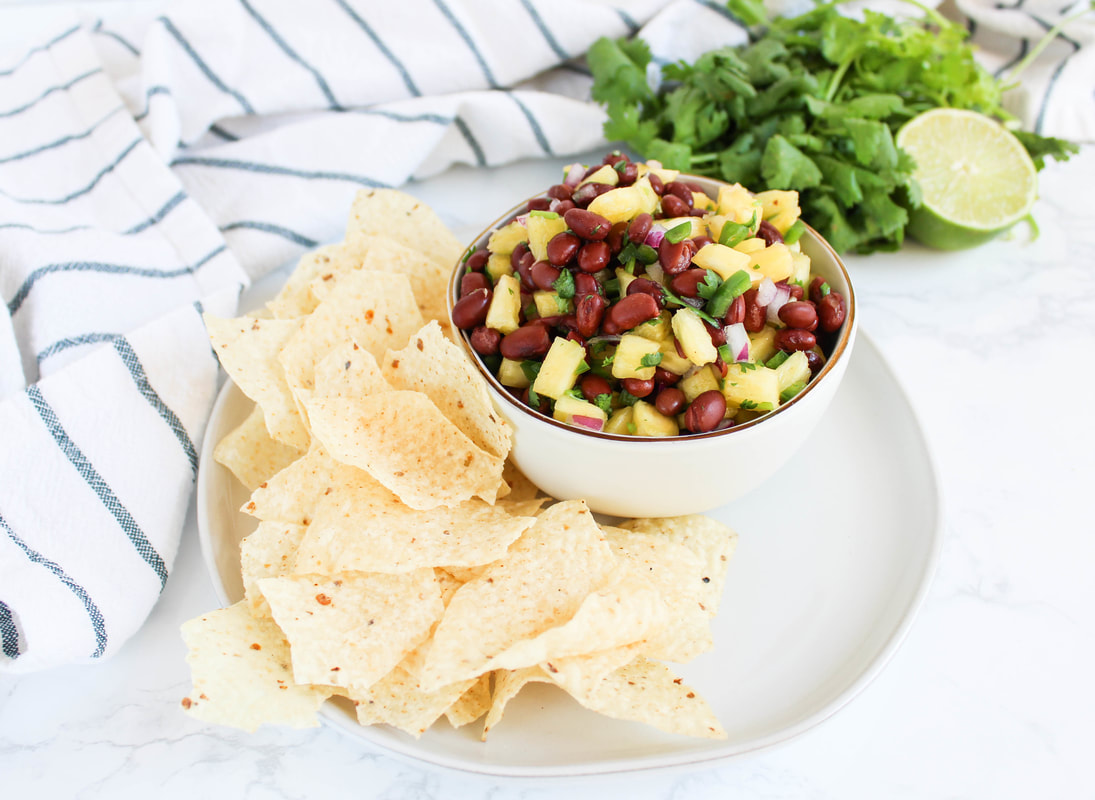 ---
Pineapple Black Bean Salsa

Ingredients:
1 ½ cups diced pineapple (fresh or canned)
1 can black beans, rinsed & drained
¼ cup red onion, finely diced
1 jalapeno,deseeded & minced
½ lime, juiced
½ cup cilantro, chopped
Salt and pepper, to taste
Directions:
If using fresh pineapple, dice into small pieces.
Combine all ingredients in a large bowl. Mix to combine.
Serve with tortilla chips or over meat. Keep refrigerated.
Notes: I used fresh pineapple, but you could use canned pineapple tidbits instead. Be sure to use gloves when mincing the jalapeno!
Makes about 4 cups
---