A hearty, nutty no-knead artisan bread that pairs nicely with butter and a drizzle of honey.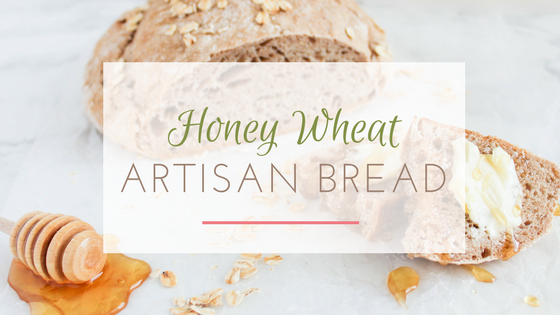 ​I have a deep affinity for bread and butter. We go way back.

As a kid and picky eater, I've enjoyed my fair share of bread and butter over the years. I typically eat some type of bread every day. It's just so good!

Growing up, my grandma would occasionally make bread in her breadmaker and I thought it was the coolest thing ever. Then my mom somehow inherited a breadmaker and we would break it out ever so often for a loaf. It was always so much better than store bought bread and we would gobble up the loaf in no time! Once we got older and busier we seemed to make homemade bread less often because it was kind of labor intensive.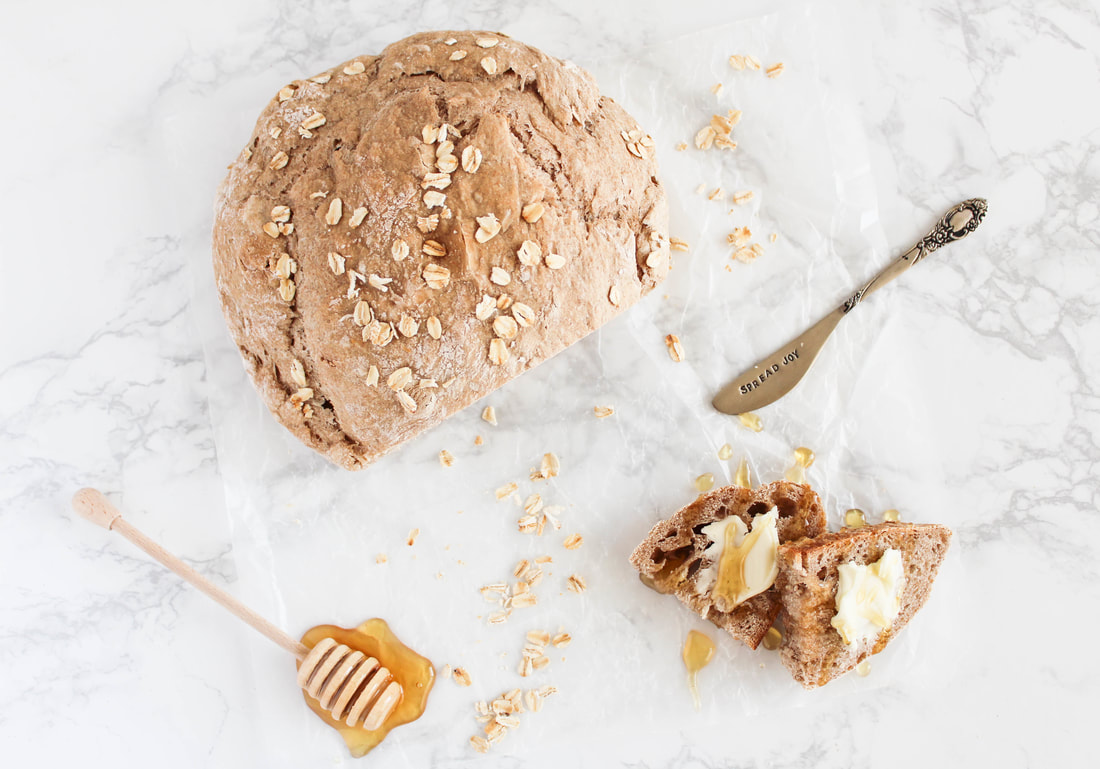 ​Last month, I organized a teaching kitchen at work where we made homemade soup and bread and I was reminded of how much I love homemade bread. The bread recipe that we used was super easy, didn't require kneading, and you could customize it with different add-ins, like herbs. It was so simple and turned out beautifully! I was feeling inspired to make a loaf of my own at home after that and then the Recipe Redux announced this month's challenge was to bake bread. I knew it was time for me to try my hand at making a delicious loaf!

I played around with a basic no-knead artisan bread because I wanted to try to bake a wheat loaf. I honestly really like the texture, heartiness, and nutty flavor of a wheat bread. I tried a couple different techniques, with none of them turning out well. Finally, I struck a balance between the amount of all-purpose flour and whole wheat flour and got a nice product.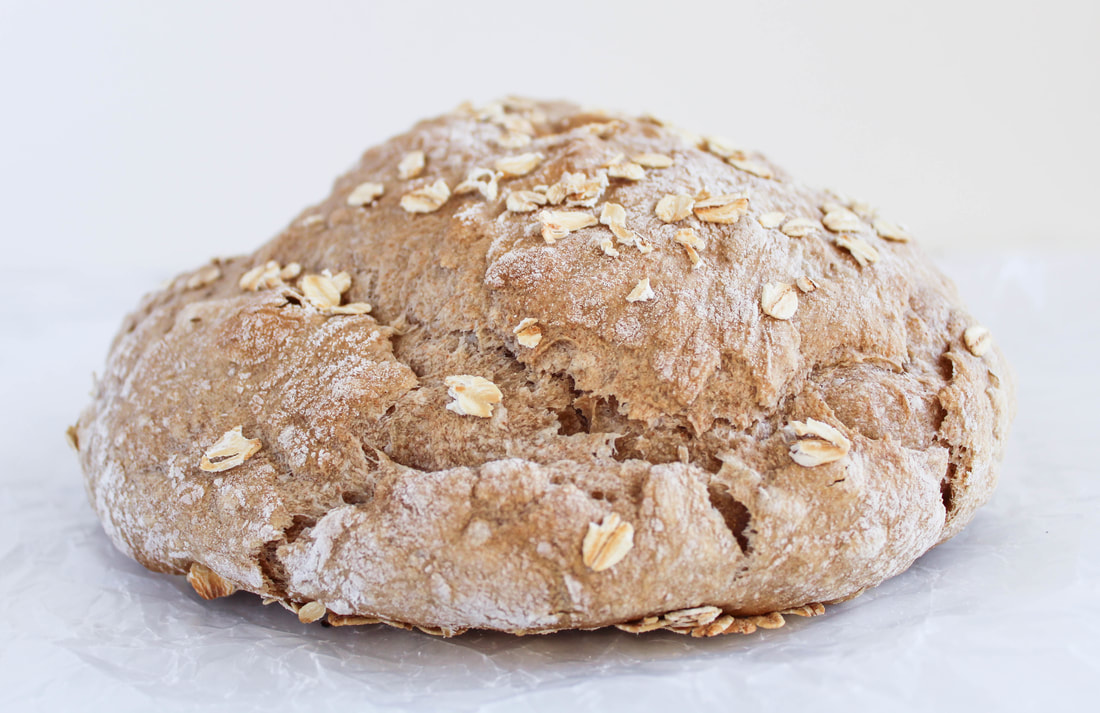 ​I'm a big fan of no-knead breads because you literally just mix all the ingredients in one bowl (yay for less dishes!), and just let it be. I mixed up my dough before work, let it sit all day, and then baked it off around 7:30pm that night. I'm also a fan of artisan breads because the shape doesn't matter that much, so it's okay if the loaf is a little lopsided or not perfect.

This recipe is super quick, requires really minimal effort or skill, and is super delicious! I really enjoy having a slice of this bread with some butter and a drizzle of honey on it. It's crusty and hearty and would pair nicely with a warm bowl of soup or chili. It would make a really good base for a fancy toast, too! You're going to love it!
Be sure to check out the other Recipe Redux-er's bread recipes linked below!
---
Honey Wheat Artisan Bread
Ingredients:
2 cups all-purpose flour
1 cup whole wheat flour
1 Tbsp honey
1 ½ tsp salt
½ tsp active dry yeast
1 ½ cups warm water
Optional topping: rolled oats
Directions:
Combine all ingredients in a large bowl. Mix with a wooden spoon until just combined.
Cover bowl with cling wrap for 8-24 hours (ideally 12 hours) at room temperature.
On a floured surface, shape dough into a round loaf. Let rest for 30 minutes. Preheat oven to 450 degrees.
Place dough on a baking sheet lined with parchment. Sprinkle rolled oats on top.
Bake 20 minutes covered with foil. Then bake uncovered for additional 10-15 minutes until golden.
---