Fire up the grill and enjoy this tender, flavorful flank steak at your next weekend get-together.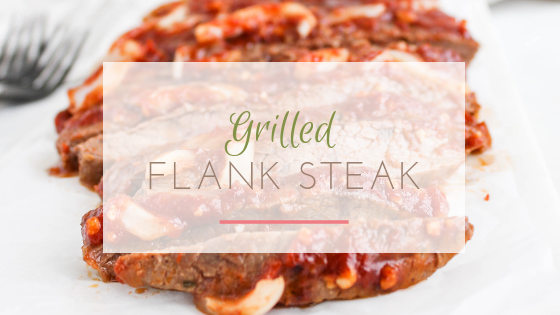 Fire up the grill for the last few weeks of grilling weather. This grilled London Broil-style flank steak is going to be your go to for any weekend get togethers or even just a regular weeknight. Growing up, my grandma would make this flank steak for summer parties when our extended family would come to visit. I was never a huge steak fan, but something about this thinly sliced, flank steak in a tangy sauce was really tasty. This is one of my dad's favorite recipes to grill during the warm weather months. Even though I think mine tasted pretty good, it will never be as good as his.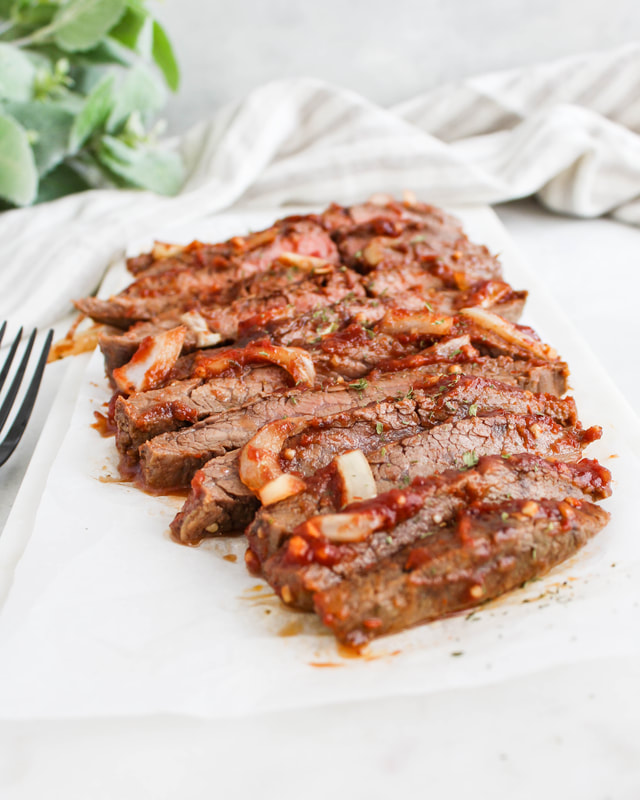 With this recipe you can either broil it in the oven or take it outside to the grill. I prefer the grilled version, but it's delicious either way. When working with a cut of flank steak, it's key that you marinate it. Since this is a tougher cut of meat, you want to marinate it overnight since we'll be cooking it quickly on the grill.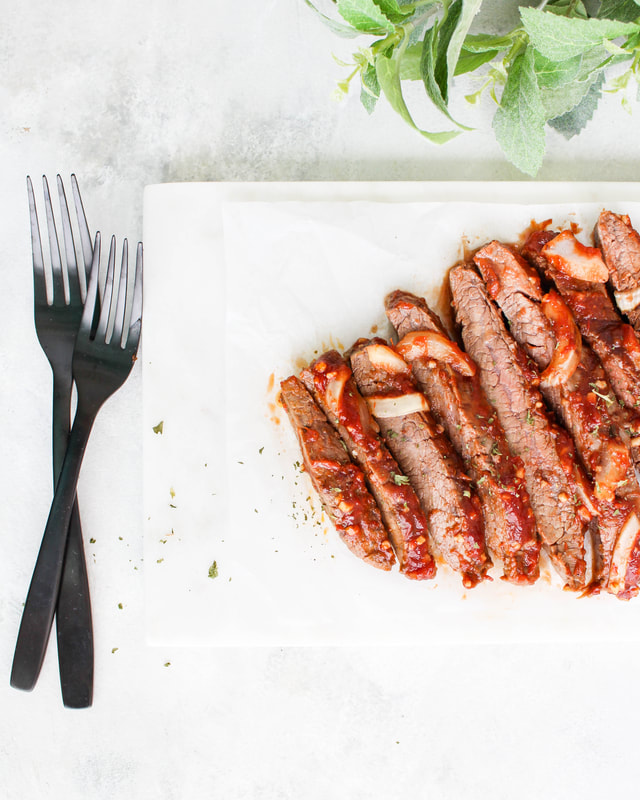 What is London Broil?
London broil initially referred to marinated flank steak that was broiled and then thinly sliced across the grain. As time has gone on butchers started labeling top round cuts as London broil. TLDR: London broil refers more to a method of preparation and cooking, rather than a specific cut of meat. We're going to stick with the flank steak cut for this recipe though.
Like I said, marinating is going to be essential for this recipe. The other essential piece is the tangy, barbecue-esque sauce that goes on top of the steak. This is a super simple sauce combination that just takes this grilled meat to the next level. I know there's controversy over whether you should put sauce on steak or whatnot, but for this recipe – do it!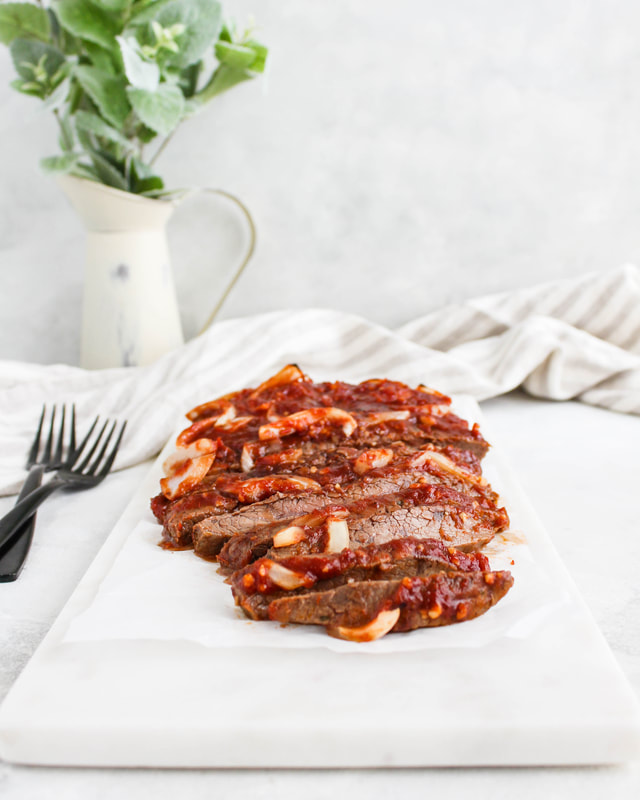 How do I know when my steak is done?

Definitely get yourself a digital meat thermometer. Cook to 135 degrees for medium rare, 145 degrees for medium, 155 degrees for medium well, and 165 degrees for well done. Since flank steak is leaner and can tend to dry out, stick to cooking it to about medium.
This is a really easy steak recipe that I hope your family enjoys just as much as mine does.
---
London Broil-Style Flank Steak
Ingredients:
​

1 flank steak
Marinade
3 tablespoons olive oil
1 clove garlic, mashed
1 tablespoon vinegar
¼ teaspooon salt
¼ teaspoon black pepper
¼ teaspoon mustard
¼ teaspoon dried parsley flakes
Finishing Sauce
1 clove garlic, minced
1 teaspoon salt
1 tablespoon worcestershire sauce
½ cup chili sauce
3 drops tabasco sauce
1 medium onion, sliced
Directions:
In a shallow bowl with a cover or a Ziploc bag, combine all of the marinade ingredients. Place steak in marinade and let sit for at least 2 hours or overnight.
Preheat your grill at 450 degrees. Begin grilling steak. While steak is grilling, mix up all of the finishing sauce ingredients in a small bowl. During the last few minutes of grilling, brush the finishing sauce on both sides of the steak.
To serve, cut the steak in thin slices against the grain.
---