Celebrate fall with this refreshing, boozy cider slush!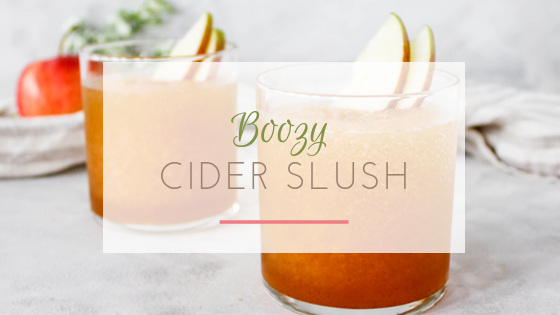 I celebrated my birthday earlier this week, so I thought it was only fitting that I share a celebratory drink here on the blog! We're in the heart of apple season, so naturally I wanted to create a drink that involved apple cider. If you've ever had a cider slushie, then you know exactly how delicious the popular fall drink is. If not, go find one ASAP!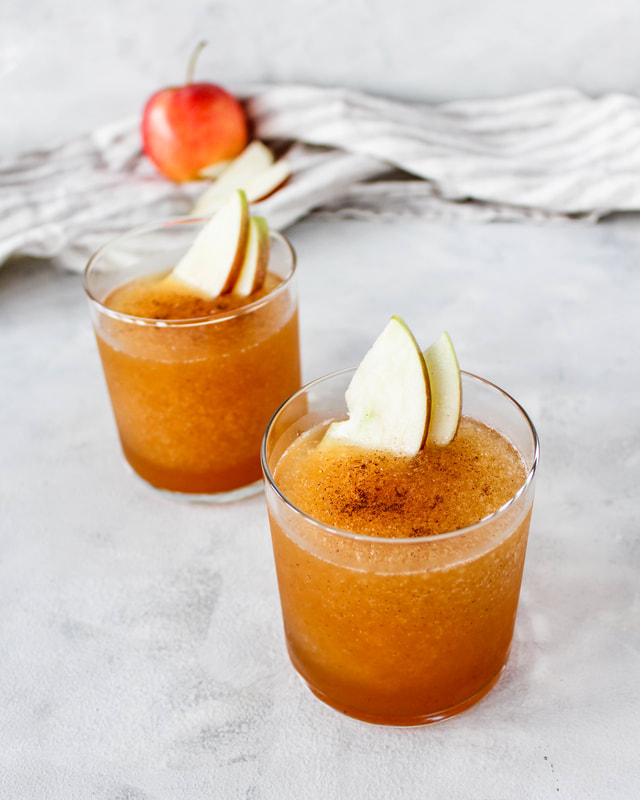 This cocktail is super simple to make and only 3 ingredients! Frozen apple cider, hard cider, and Fireball whiskey bring this slushy fall cocktail to life. It's perfect for your Halloween party or when cozying up next to a fire. You do have to remember to give yourself time to let the apple cider freeze, but other than that it comes together in just 5 minutes. You will need an ice cube tray and a blender, but that's it!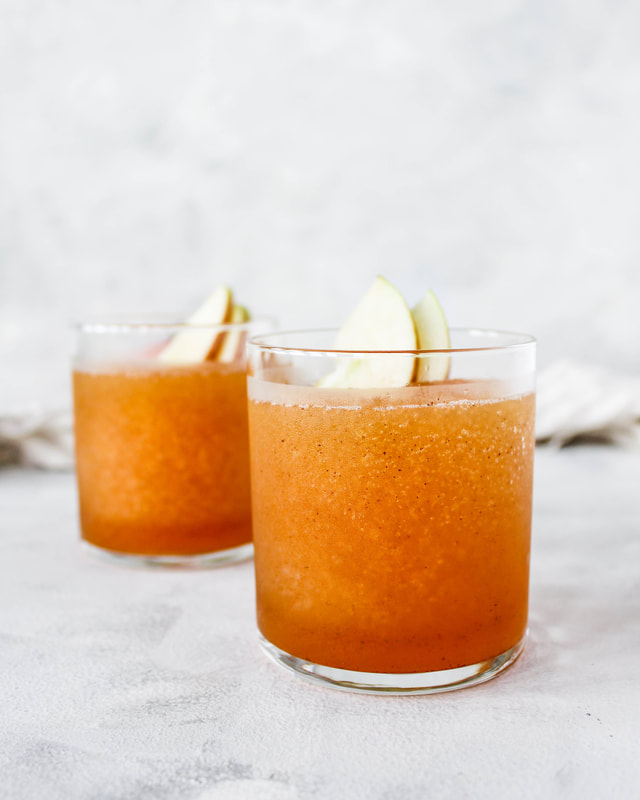 I highly suggest getting fresh pressed cider, rather than the apple cider sold in grocery stores. It's so much more flavorful and it's always fun to be able to visit a local cider mill or farmstand this time of year.

What's your favorite way to enjoy apple season?

---
Boozy Cider Slush
Ingredients:
1 ice cube tray full of apple cider
¼ cup fireball whiskey
1 12 oz bottle of hard cider
Directions:
Pour apple cider into the ice cube tray. Freeze solid, at least 4-6 hours or overnight.
Place all ingredients in blender and blend until slushy. Pour into glasses.
Makes about 4 cups