This Crockpot Blueberry Cobbler will be your favorite summertime dessert! There's no need to heat up the oven and you can spend less time in the kitchen!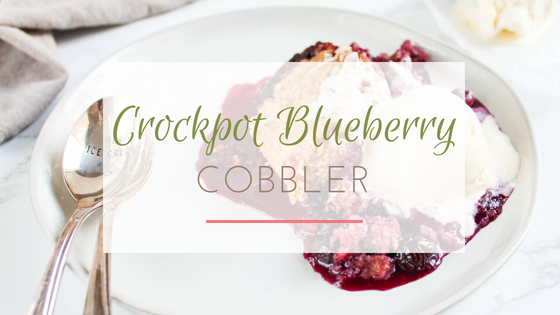 July is National Blueberry Month, so it's only appropriate that we kick things off with blueberry cobbler! I was never a huge fan of blueberries growing up. I still don't really like to eat them plain, but I've been really digging anything blueberry flavored or baked goods with blueberries in them. When I was in Raleigh a few weeks ago, I had a blueberry cobbler for dessert that was made with locally grown blueberries – it was out of this world! Seriously so good! After that, I knew I had to make my own cobbler at home. I've actually never made cobbler before. We were more of a crisp family. But there's just something about the crispy, cakey topping that goes so well with blueberries.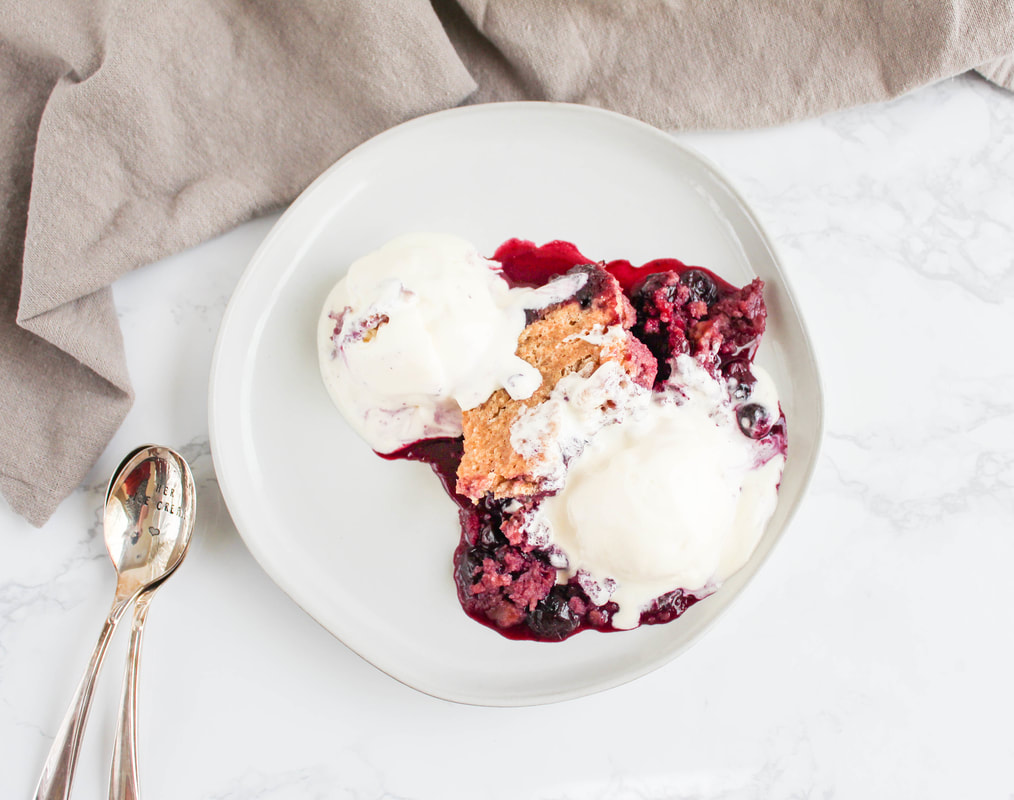 Since it's been above 90 for the past few weeks here in Charlotte, I've been trying keep my oven use to a minimum. When I found out that you could make cobbler in your crockpot, I knew that's exactly what I was going to do! Any recipe that doesn't require me to heat up the kitchen this time of year is a winner! And since most of the country is battling high temps right now, I figured you all would enjoy this one, as well. The crockpot worked out really well and was super easy because you can kind of just fix it and forget it (I'm still doing my best to forget the This is Us incident…).
I used locally grown NC blueberries in my cobbler. They were so fresh and juicy! We used to go blueberry picking several times every summer as a kid. It was always so fun! Plus, I think those locally grown berries just always taste so much better. I definitely want to experiment with different types of berries in cobblers as more become in season. Stay tuned!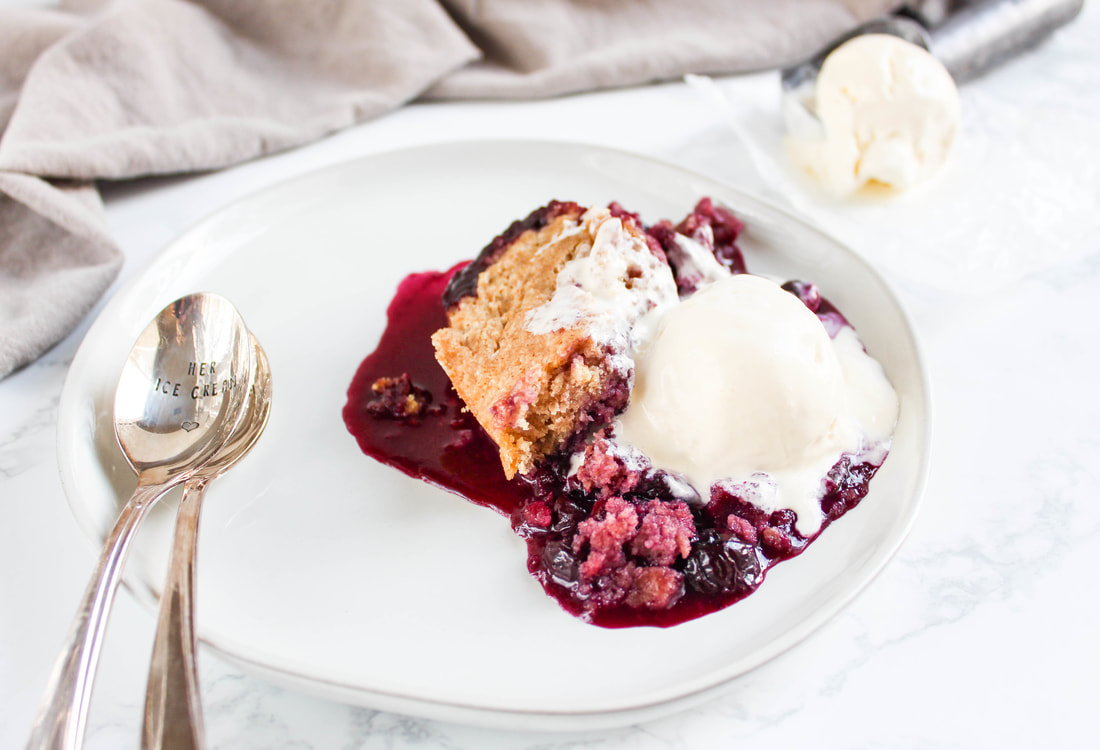 With the 4th of July creeping up on us this week, I also feel the need to make all the red, white, and blue things using berries! I love festive foods and family get-togethers, so you can say I'm a little excited for the holiday coming up. Blueberries always seemed to make an appearance on our family's 4th of July table, whether it was in fruit salad or dessert. Plus, because you can spend less time actively making this recipe and more time enjoying your loved ones. With that being said, I think you should definitely consider adding this to your menu for the fourth!

---
Crockpot Blueberry Cobbler
Ingredients:
Blueberries
4 cups fresh blueberries
¼ cup sugar
2 tablespoons all-purpose flour
½ small lemon, juiced
1 tablespoon cold butter, cut into pieces
Dough
½ cup whole wheat flour
¾ cup all-purpose flour
1 ½ tablespoons sugar (plus more for sprinkling)
½ tablespoon baking powder
¼ tsp salt
¾ stick (6 tablespoons) cold butter, cut into pieces
⅓ cup milk
1 egg
Splash of vanilla
Directions:
In a medium bowl, combine blueberries, sugar, lemon juice, and flour. Stir to evenly coat. Pour into greased crockpot. Dot with 1 T of cold butter pieces.
In a large bowl, combine both flours, sugar, baking powder, and salt. Using a pastry blender or two knives, cut the cold butter into the flour mixture until pea sized chunks are formed.
In a separate bowl, combine milk, egg, and vanilla. Whisk together. Slowly pour over flour mixture. Mix with a wooden spoon to combine. Batter should still be lumpy.
Tear off pieces of the dough and cover the blueberries in the crockpot. Sprinkle the top lightly with extra sugar. Place lid on crockpot and cook on high for about 2 – 2 ½ hours, until the dough is set.
Let cool for about 30 minutes before serving. Serve with vanilla ice cream.
Serves 6-8
---