Sometimes you just want a rich, chocolatey snack – fast! Whip up this instant Chocolate Almond Chia Pudding for a delicious snack or dessert.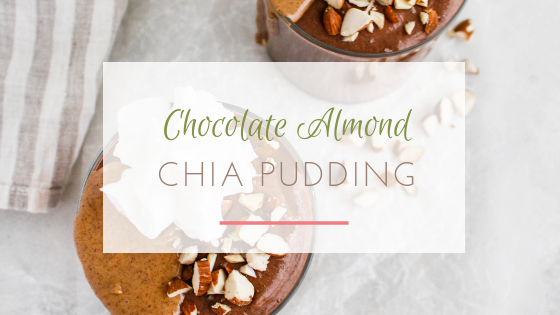 My first couple times trying chia pudding, I didn't really like it because of the texture. But then I started blending it in the blender before eating to get it silky smooth. This was delicious and I loved making chia pudding for an easy snack or dessert. In the past when I've made chia pudding, I did it the night before to let it soak overnight and thicken up. I hated that I had to plan that far in advance though just to eat some pudding. So when I learned that you could make instant chia pudding in the blender, I was sold! It was a total gamechanger.
By blending the milk with the chia seeds (and any additional flavorings), you get both smooth pudding and it comes together instantly. I like my pudding chilled, so I did let it sit in the fridge for a little bit before eating, but you could definitely eat it right out of the blender.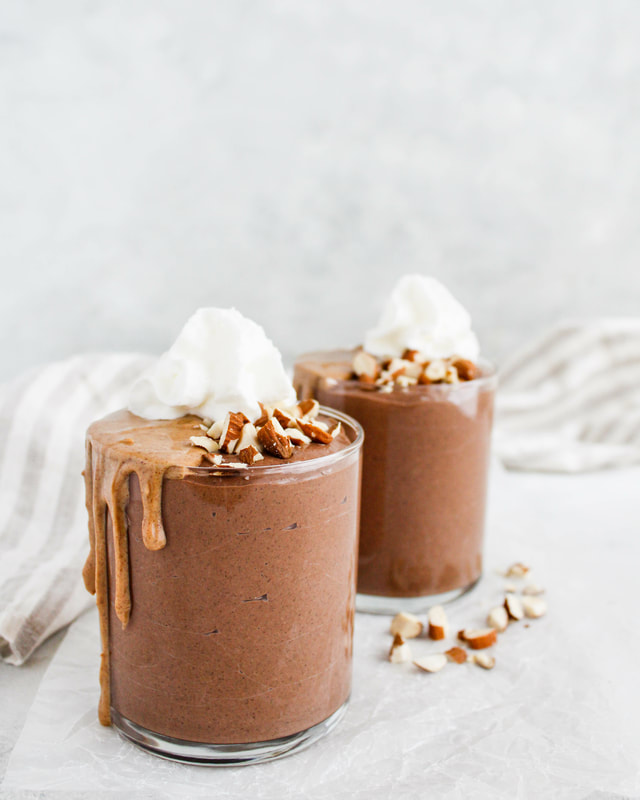 I've been on an almond butter kick and I just really love chocolate pudding, so that's where this flavor combo came from. If you don't like almond butter, you could sub in any other type of nut or seed butter as well. Some to try are:
Peanut butter

Cashew butter

Sunflower seed butter

Tahini

Pumpkin seed butter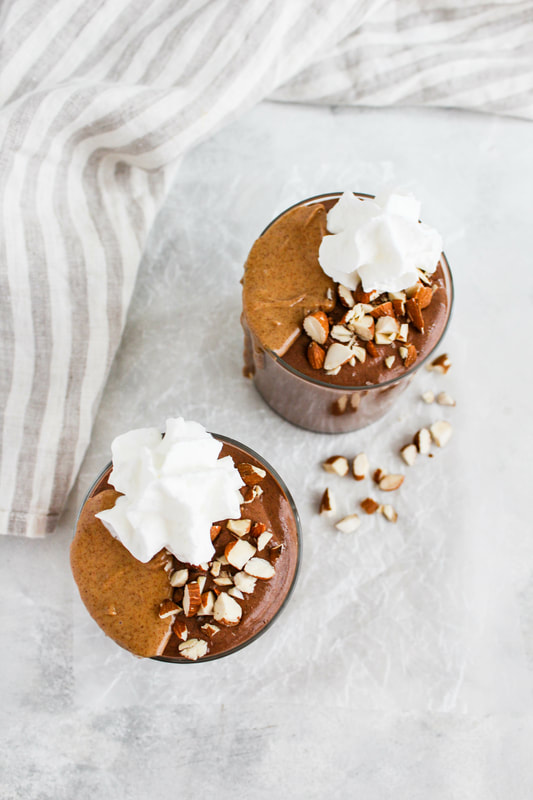 My batch made about four ½ cup servings, but it seemed to disappear pretty quickly! My boyfriend loved it and he's a traditionalist when it comes to pudding (or at least a Jello box mix kind of guy). So you're probably going to want to make a little extra!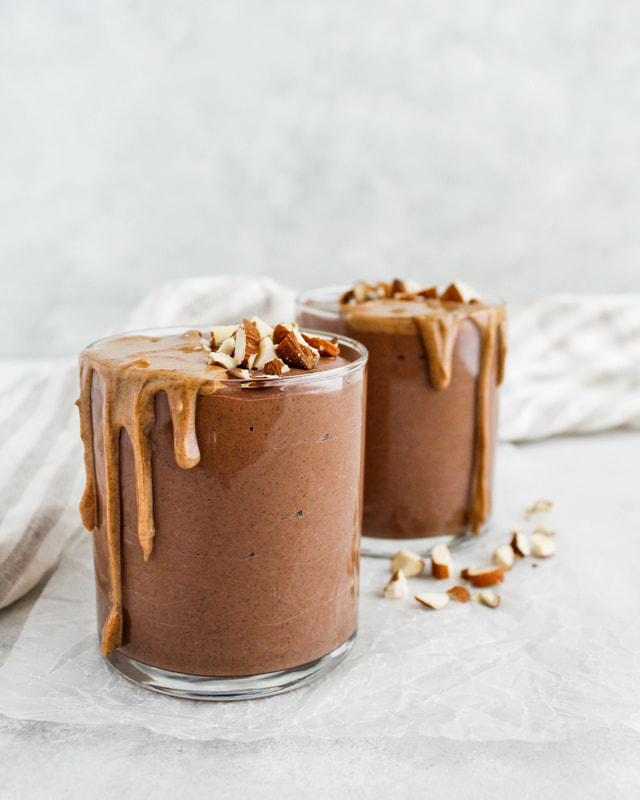 ---
Chocolate Almond Chia Pudding
Ingredients:
1 cup unsweetened almond milk
¼ cup chia seeds
2 tablespoons cocoa powder
3 tablespoons natural almond butter
3 tablespoons maple syrup
1 teaspoon vanilla extract
Directions:
Place all ingredients in a high powered blender or food processor. Blend on high for about 30 seconds. Scrape down sides and blend again until smooth.
Pour pudding into bowl. Depending on preference, eat right away or let chill in refrigerator before eating. Top with chopped almonds, extra almond butter, and whipped cream for extra deliciousness!
Makes about 4 servings