Looking for an on-the-go snack that's versatile enough to take you from your workout, to a mid-morning snack, or to your kid's lunchbox? These easy Almond Chocolate Chip Energy Bites do the trick!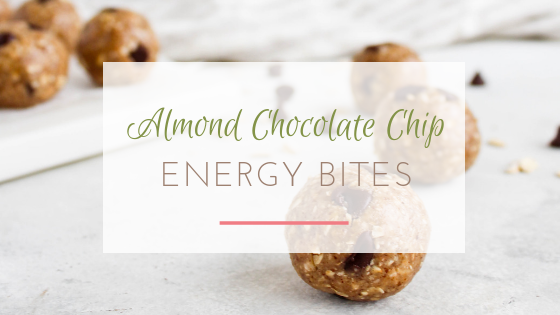 We've already established that I'm a big fan of snacks. The springtime is always so busy with activities, so on-the-go snack are key. Whether your kids play spring sports, you need a new lunchbox snack, you're looking for a travel snack to take on vacation, or maybe you're looking for a snack to eat before or after your workouts – these bites are perfect for all that!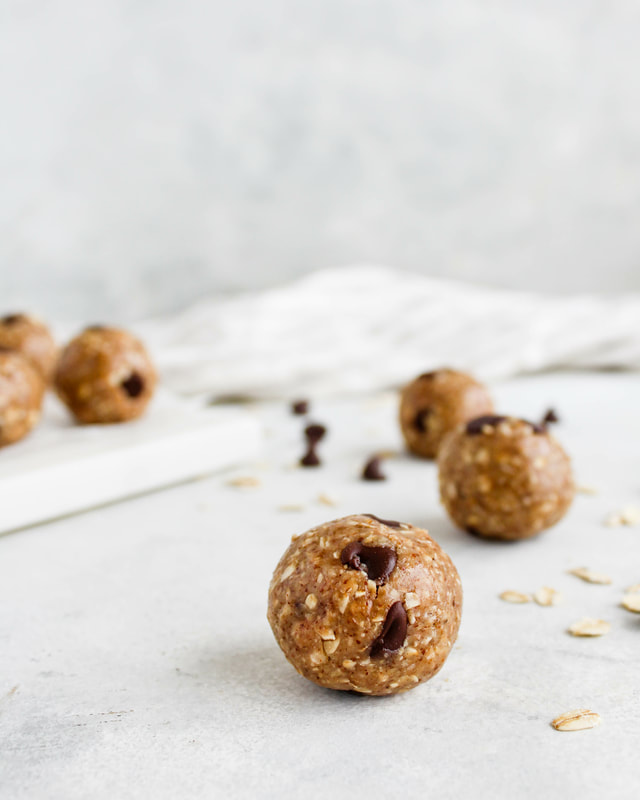 Energy bites are quite simple and tend to have the same basic recipe. An oat base mixed with a nut or seed butter, sweetened with honey or maple syrup and a fun mix-in, like chocolate chips, nuts, or dried fruits. I decided to stray from my normal favorite, peanut butter with this one and use almond butter. I used a natural almond butter that's literally just almonds ground up. It has the perfect consistency to hold the bites together. For these bites I pulsed the oats in my food processor to get more of a coarse, floury texture, but you could just as easily use them as is.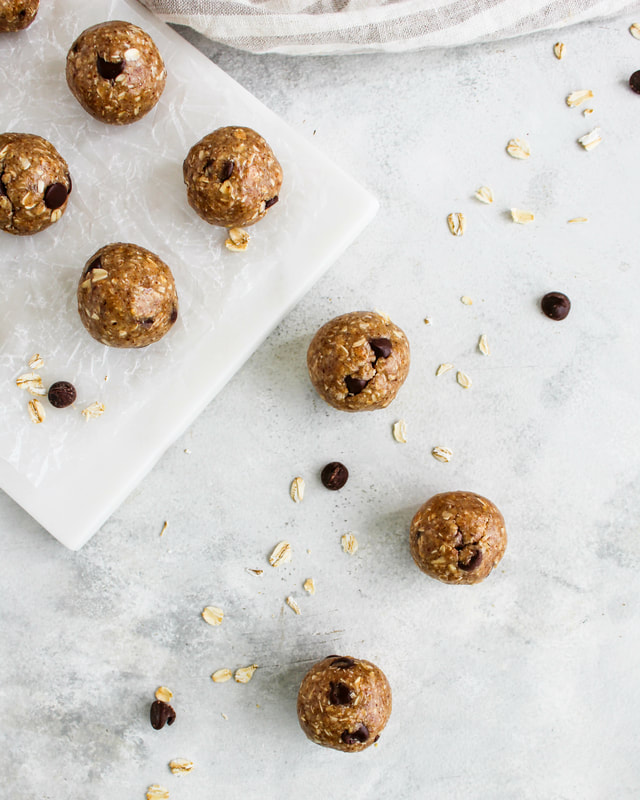 Why are energy bites a great on-the-go snack?
A balance of protein, fat, carbs, and fiber to keep you full and satisfied between meals.

The bites are perfectly sized to take with you

They're kid-friendly

You can make these simple bites in 5 minutes

Share where you're going to take these energy bites with you this spring!

---
Almond Chocolate Chip Energy Bites
Ingredients:
1 ½ cups old-fashioned oats
¼ cup coconut flour
⅛ teaspoon salt
½ cup natural almond butter
½ cup honey
¼ teaspoon almond extract
1 tablespoon milk
¼ cup chocolate chips
Directions:
Pulse oats in food processor until coarse flour appearance. Pour into a large bowl and add coconut flour and salt. Set aside.
In a small bowl, combine almond butter, honey, and almond extract. Pour into bowl with oat mixture. Add milk into bowl.
Mix until thoroughly combined. Add in chocolate chips. Continue to mix until evenly distributed. Mixture will be crumbly. You may have to use your hands to combine until a dough forms.
Using a cookie scoop, roll each scoop into a ball.
Store in an airtight container for up to 1 week in the refrigerator.
---