A blend of fresh apples, apple cider, Greek yogurt, and cinnamon for fueling your fall activities. It's like apple pie for breakfast!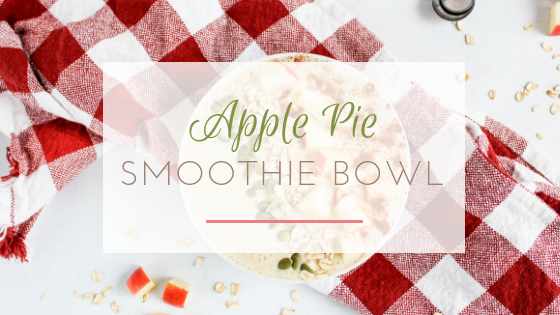 Apple season is one of my favorites! Even though it's probably the unpopular opinion, I think I like it more than pumpkin season. Gasp! I just really love crisp fall weekends, going apple picking, hiking and seeing the changing leaves, making applesauce, drinking apple cider, and apple cider donuts!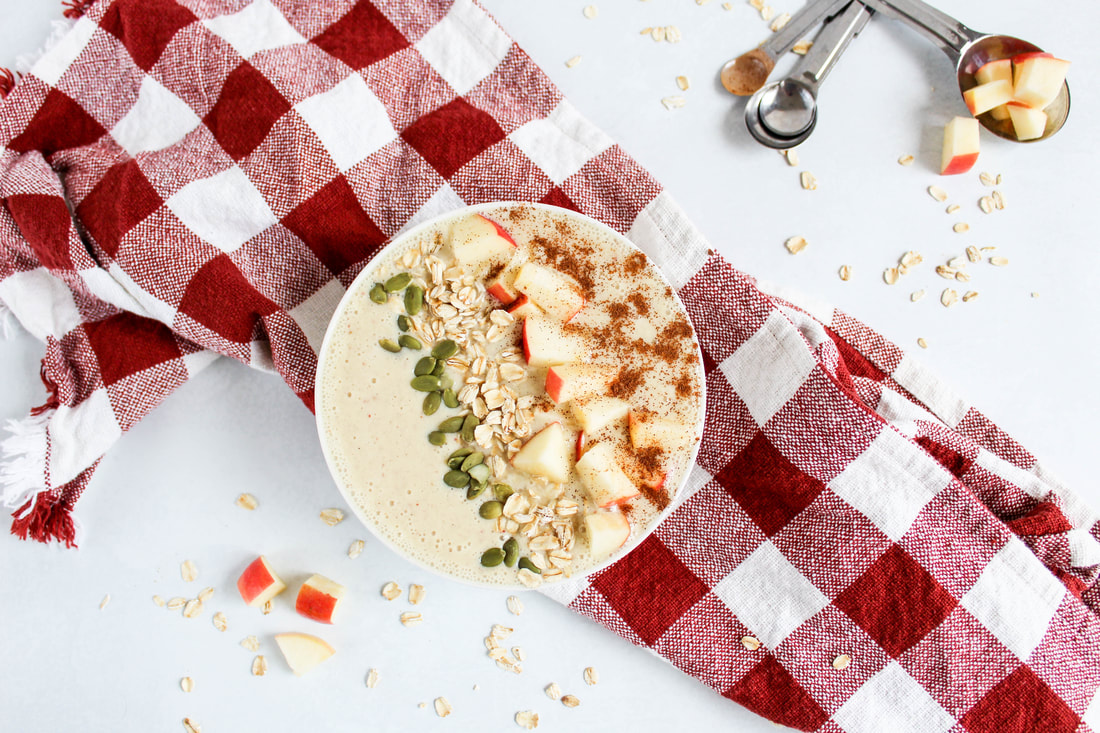 As I was brainstorming a fall flavored smoothie, Pinterest is littered with pumpkin spice or pumpkin pie smoothies. Being that apple pie, is one of my favorite pies I thought why not make that a smoothie! I've never made a smoothie with apple in it before this, but once I did I was like why have I waited so long!? The fresh, apple flavor really comes through and I seem to always have apples rolling around in the fridge. This smoothie bowl is perfect for utilizing all those yummy apples you just picked, too!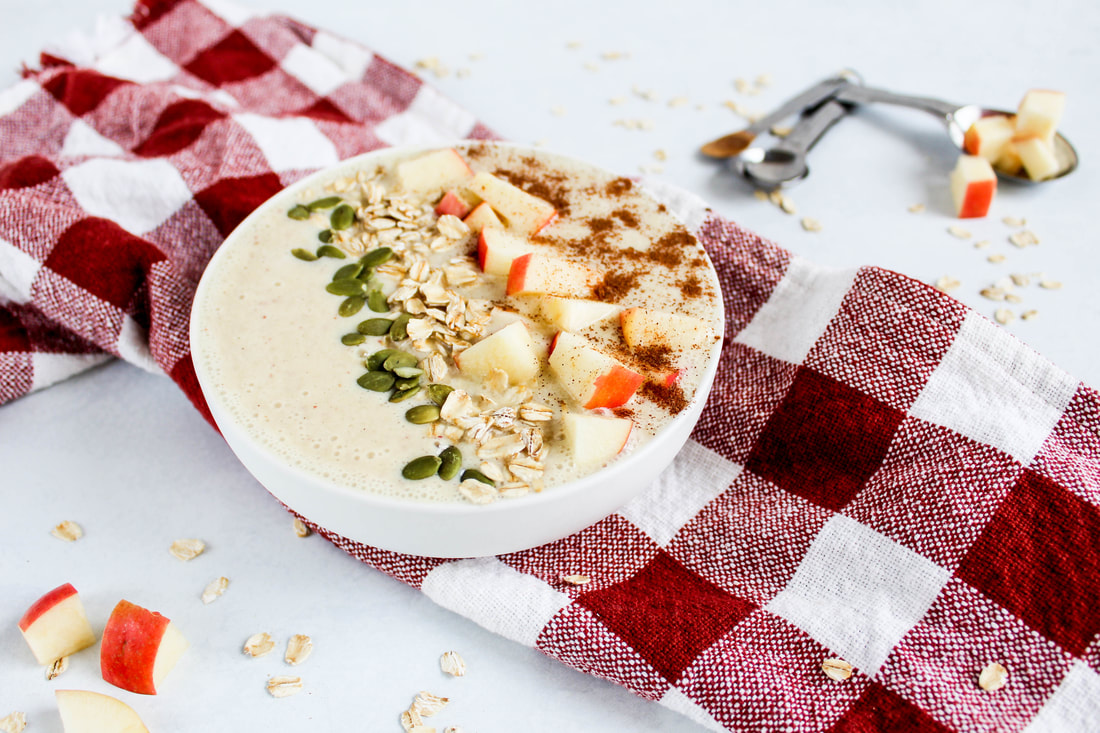 I also have found a few different yogurt brands that have apple cinnamon flavors, which really adds to the fall flavors of this smoothie bowl. You could totally make this with plain or vanilla greek yogurt, but if you want to go all out I suggest the apple cinnamon!

My favorite part of a smoothie bowl is picking the toppings. I chose some diced apples, pumpkin seeds, and some old fashioned oats. These were what I had on hand at the time. Pecans or walnuts would be a really delicious options. Also, chia seeds or hemp hearts are always an options if you're looking to add some healthy fats and fiber. The possibilities are endless!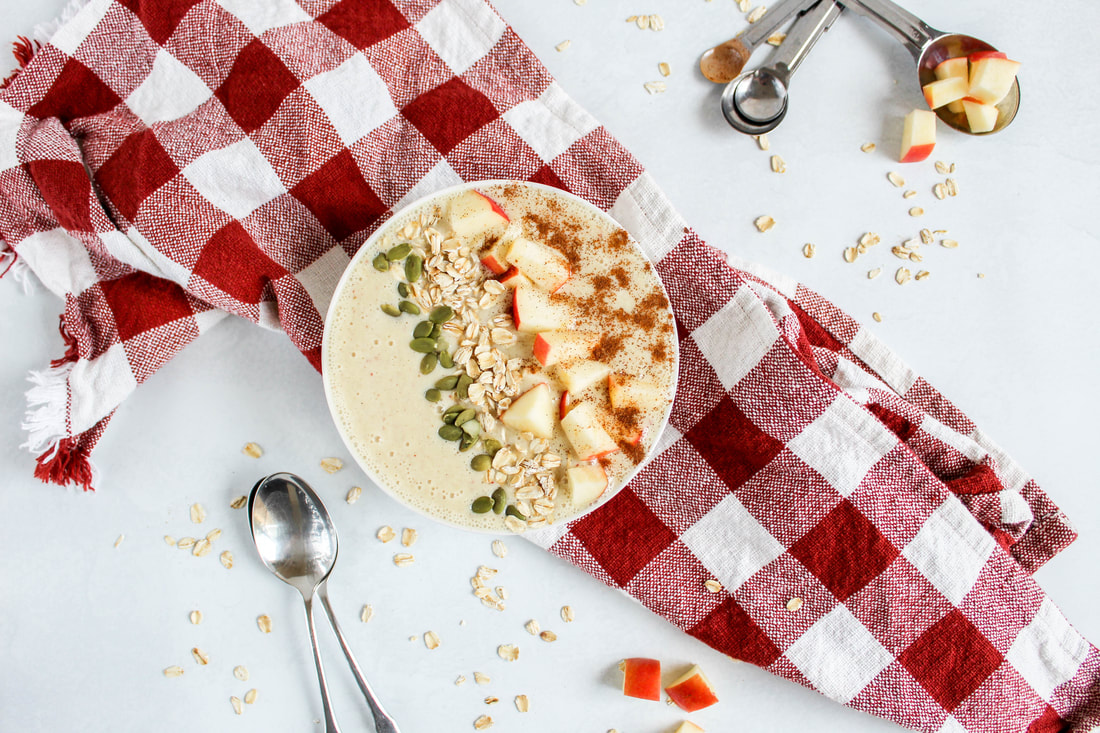 Alright, it's time to cut to the chase and blend up your smoothie bowl!
---
Apple Pie Smoothie Bowl
Ingredients:
1 apple, cored and sliced
1 single-serve container (5.3 oz) apple cinnamon Greek yogurt
½ frozen banana
¼ cup apple cider
¼ tsp cinnamon
½ cup ice
Directions:
Place all ingredients in blender. Blend on high until smooth.
Pour into a bowl and top with your favorite crunchy toppings!
Notes: Use more apple cider if you want more of a sippable smoothie texture.
---