Your favorite pumpkin chocolate chip cookie, rolled into a snack-size energy bite! Perfect for on-the-go snacking during the busy holiday season.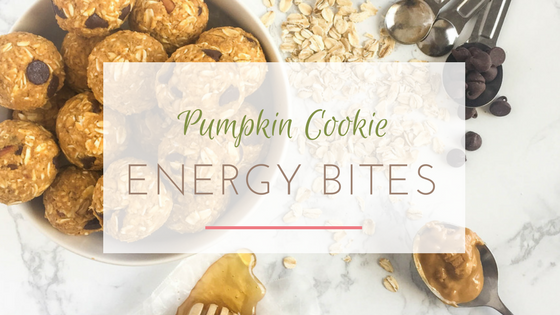 ​The days leading up to Thanksgiving always seem to be a bit busy for me, and I'm sure it's the same way for everyone else. I'm trying to get ahead on work so I can take a few days off and enjoy time with family. Plus, since it's a short week I'm either trying to use up food I have in my fridge, freezer, or pantry so I can avoid buying a lot of stuff at the grocery store. This is also the first Thanksgiving that I'll be traveling a long distance home. So I need to get a bunch of laundry done, pack, and tidy up before flying out on Tuesday afternoon. Needless to say I need a few quick recipes and snacks to tide me over till then.

Whenever I'm looking for a quick, make-ahead snack, I turn to energy bites. They're super easy to make, you can throw whatever you have in the cupboard into them, and they freeze really well. This way I don't have to worry if I don't get to eating all of them before heading out for my trip.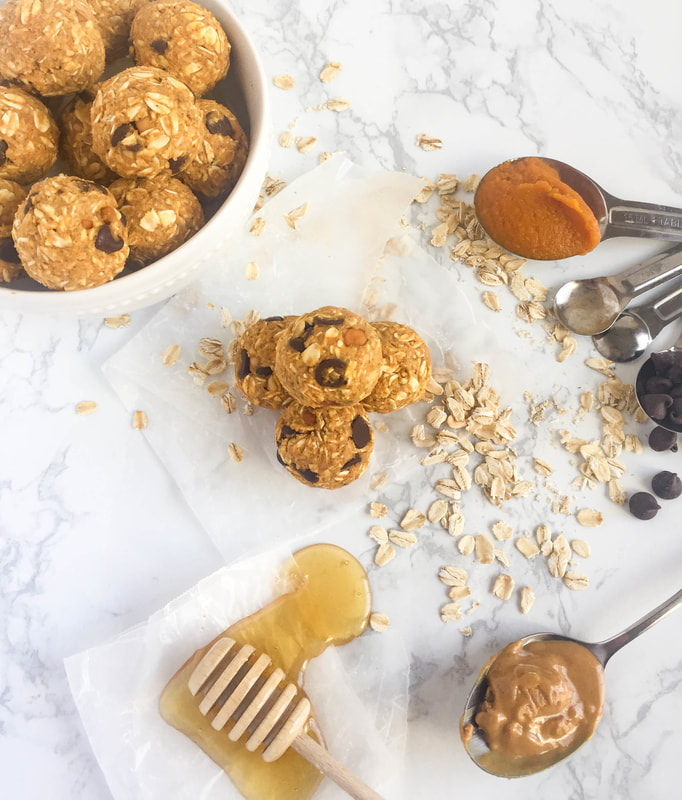 ​I've been wanting to make something pumpkin flavored since it's now November and I haven't yet, but once again I was running short on time and needed a snack. So I decided I could make pumpkin cookie inspired energy bites! I have this really great pumpkin chocolate chip cookie recipe that I got from a local news segment a really long time ago. I make it every year during the fall and it's just the best! They're these soft, pillow-y cookies that taste like a dream… So those cookies were my inspiration for these energy bites.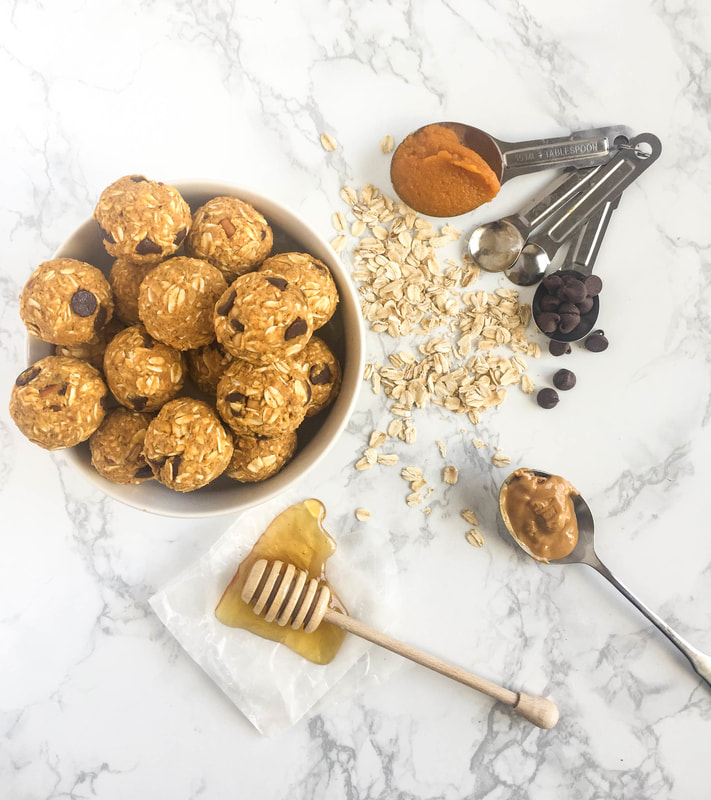 ​I used rolled oats, pumpkin puree, Crazy Richard's crunchy peanut butter for a little added textures, pumpkin pie spice, a little bit of honey, and chocolate chips (of course!). Just simple, basic ingredients that you can mix up in one bowl and roll into bite sized balls. They keep great in the refrigerator or you could make a bunch ahead of time, freeze them, and snack on them whenever the craving hits.

These protein packed energy bites are perfect going into the holiday season because you can snack on them in between parties or when you're cooking and prepping for all your holiday feasts. They're the perfect sized snack, are portable, and taste really freaking good!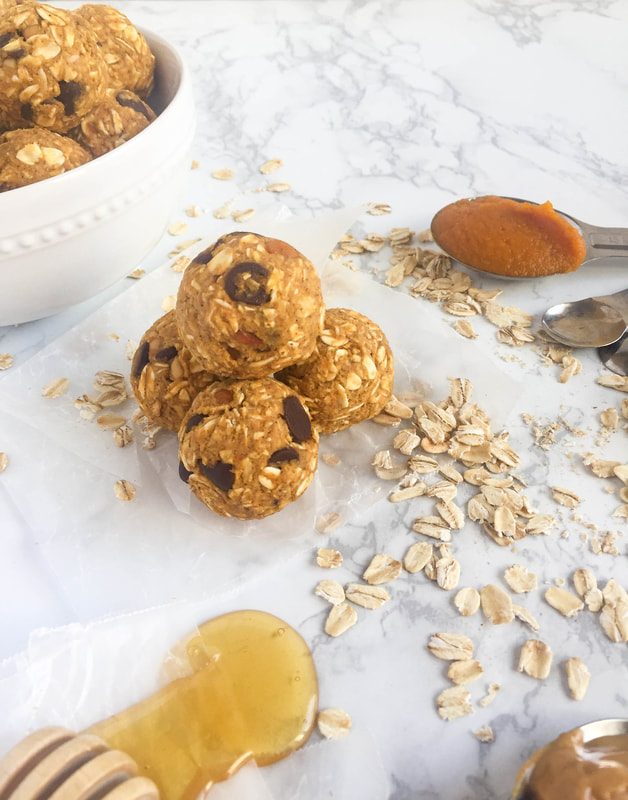 ---
Pumpkin Cookie Energy Bites
Ingredients:
1 ¼ cup rolled oats
½ cup pumpkin puree
¼ cup Crazy Richard's crunchy peanut butter*
2 Tbsp honey
½ tsp pumpkin pie spice
Splash of vanilla extract
3 Tbsp chocolate chips

Directions:
Place all ingredients, except chocolate chips in a mixing bowl. Use a spatula to combine well.
Once combined, add chocolate chips. Mix to evenly distribute.
Roll into tablespoon-sized balls.
Store in fridge for up to 1 week.**

Notes:
*Or use your favorite brand of natural crunchy peanut butter
**Can be stored in the freezer, as well
---