These Copycat Maple Sea Salt RX Bars are the perfect for on-the-go snacking and pre- or post-workout fuel. Make these easy protein bars at home for a fraction of the cost, but all the flavor!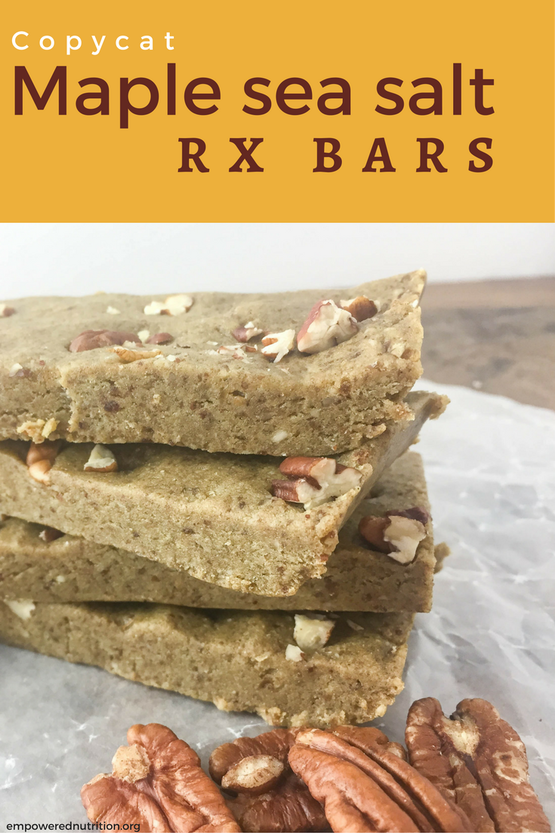 I love snacks. While yogurts, smoothies, nuts & cheeses are typically my go-tos, sometimes I just like the convenience of a protein bar. Every year it seems like there's a new protein bar that becomes a hot item on the supermarket shelves. This year
RX Bars
are the clear winner in protein bar trendiness.
It took me awhile to finally try one because where I live isn't super up on the food trends, but I would scour the shelves of Wegmans & other stores when I was out of town (like any normal food lover would do!). I finally found them back in December once the good ole Northeast PA brought them to more stores, but I was met with a pretty expensive snack. I gave Chocolate Sea Salt a go, which was delicious & got to thinking, in typical Emily style, that I could totally make these myself. I pondered over it for a while & tried a couple test runs, but didn't love what I had come up with.
​Just the other week I was standing in line & saw the Maple Sea Salt & decided I would give another flavor a try, thinking maybe I would be inspired again to create my own version. Let me tell you. If I though the chocolate one was good, this maple flavor was amazing! If any of you can remember the Maple Butter Blondie that Applebee's used to serve before they took it off the menu (why in the world would they do that?!) – this RX Bar tastes exactly like it! It of course isn't the same texture & doesn't come with a side of ice cream, but the taste is right there. Since this random RX Bar conjured up some childhood Applebee's nostalgia, I hit the kitchen. Enter – my copycat Maple Sea Salt RX Bars!
There's something so fun about making your own snack bars. Plus it's super easy, that every time I make some I wonder why I don't do it more often. I like making bars at home because then I can put whatever I want in them & they're so much cheaper!
Now let's get into why people are loving RX Bars. First, they contain very little ingredients. If you look at the package, it literally lists the ingredients right on the front & they're all things we're familiar with. Also, people like that there's no added sugar – all the sweetness comes from the dates. They're pretty dense & chewy, so I typically can't eat a whole bar in one sitting, but by making your own you can cut off the perfect sized piece & you're good to go!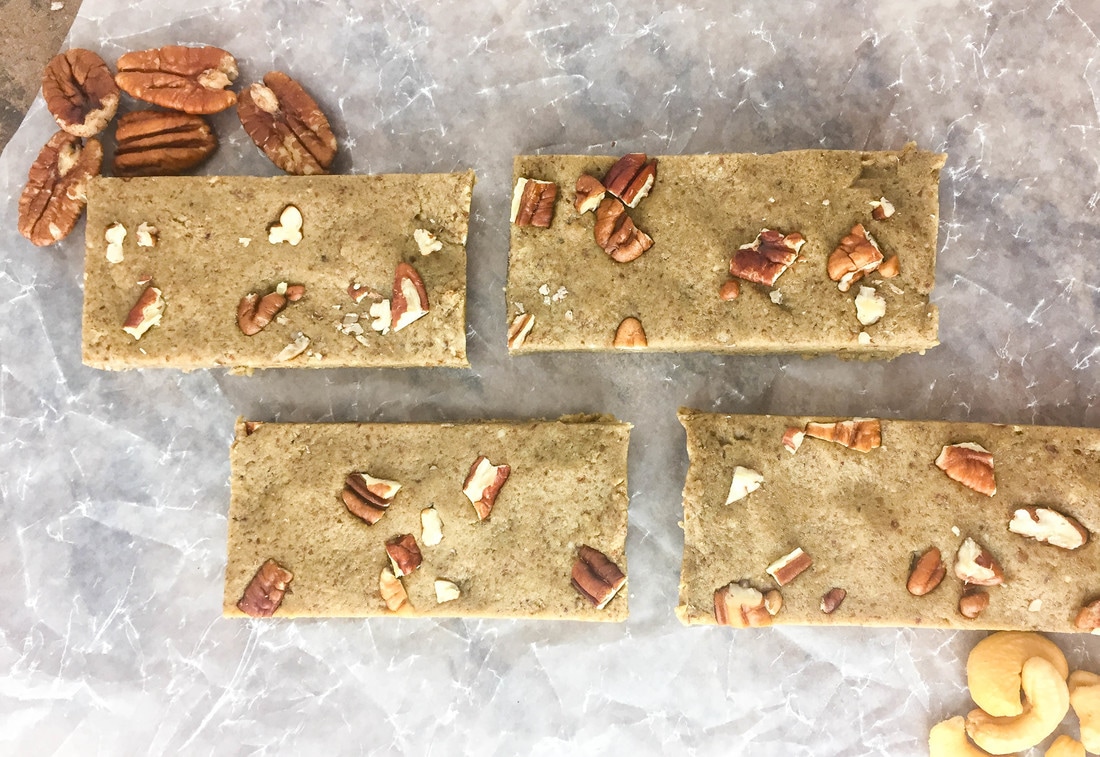 ​I did add sugar to mine because I added in maple syrup since I didn't have any maple flavoring at home, but if you wanted to stick with the true RX Bar theme, just buy some maple flavoring & use a splash of that instead. I also used
Vega Vanilla Protein & Greens powder
in mine in place of the egg whites because that's what I had on hand. This allowed the bars to be no-bake. You could use your favorite type of protein powder or
egg white protein
if you'd like to have an authentic RX Bar ingredient. Also, be patient…it will seem like your ingredients are going to be a weird, fine powder for the longest time, but I promise it will form a dough eventually!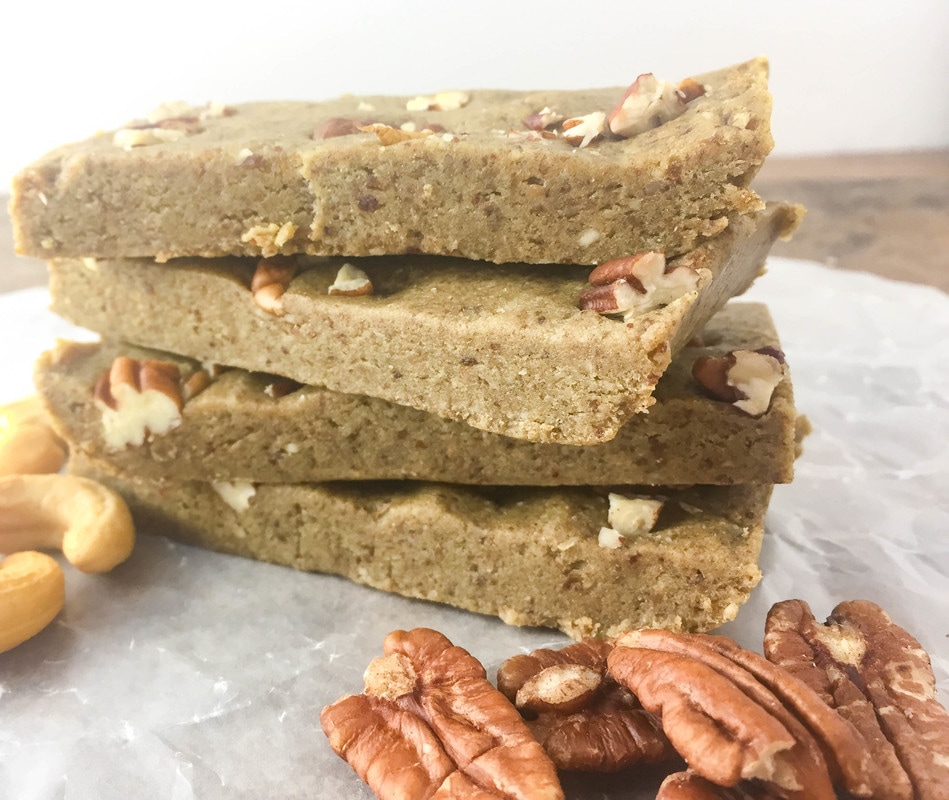 ---
Copycat Maple Sea Salt RX Bars
Ingredients:
1 cup tightly packed pitted dates (about 24)
3 scoops your favorite vanilla protein powder
½ cup raw cashews
½ cup pecans
¼ cup maple syrup
1 Tbsp water

Directions:
Soak dates in warm water for at least 15 minutes. Drain.
Add all ingredients into food processor. Process until a dough forms.
Press dough into an 8 x 8 inch pan lined with wax paper.
Refrigerate for 30 minutes. Slice into bars.
Store bars in refrigerator up to 1 week.

Makes 8 – 12 bars
*Recipe adapted from Copycat Blueberry RX Bars by Fitful Focus
---