With wedding season underway, it's only fitting to enjoy a creamy smoothie that tastes like a slice of cake! Flavors of almond, cinnamon, and vanilla combine for a delicious smoothie.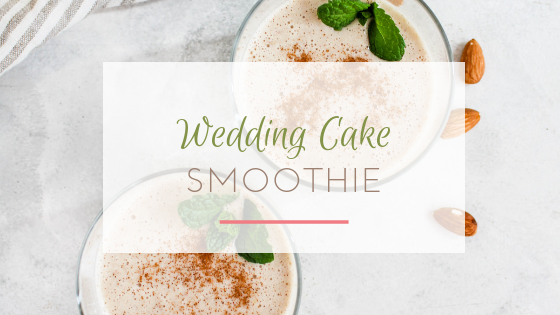 We're into June which means wedding season is underway. This year I actually don't have any weddings to attend. Last summer I had three, so I'm excited for a little slower of a summer ahead.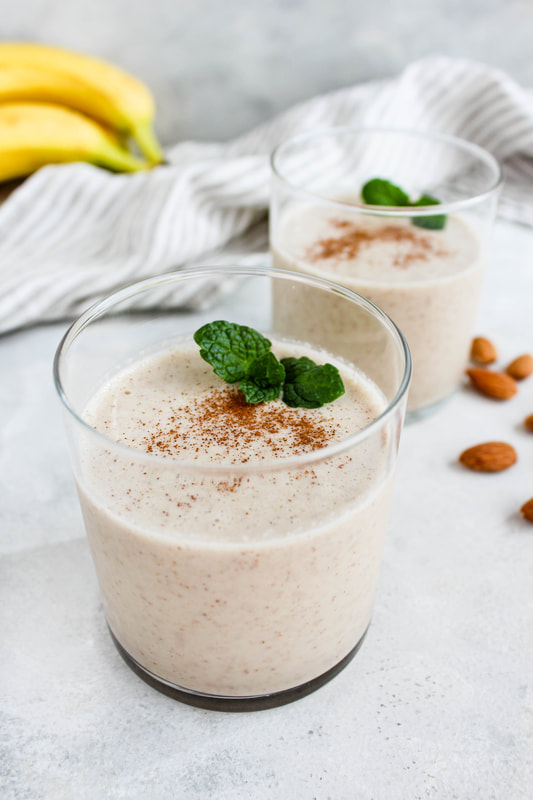 I promise the premise of this recipe makes sense! During the spring, Clean Juice released their seasonal smoothie flavors and one of them was called The Wedding One. It was essentially almond milk, banana, coconut oil, maple syrup, and cinnamon. One day when I went for my weekly smoothie after barre class I got it and added almond butter to it. I was hooked! It's delicious! It basically tasted like a slice of traditional almond wedding cake in smoothie form.

So as I found my new favorite smoothie flavor, I was determined to make my own version at home. I think I've gotten it pretty dang close to Clean Juice's version. I'm not sure if they add ice to it or not (I like to do the online order and just pick it up), but if you wanted it a little thicker, you may want to add some.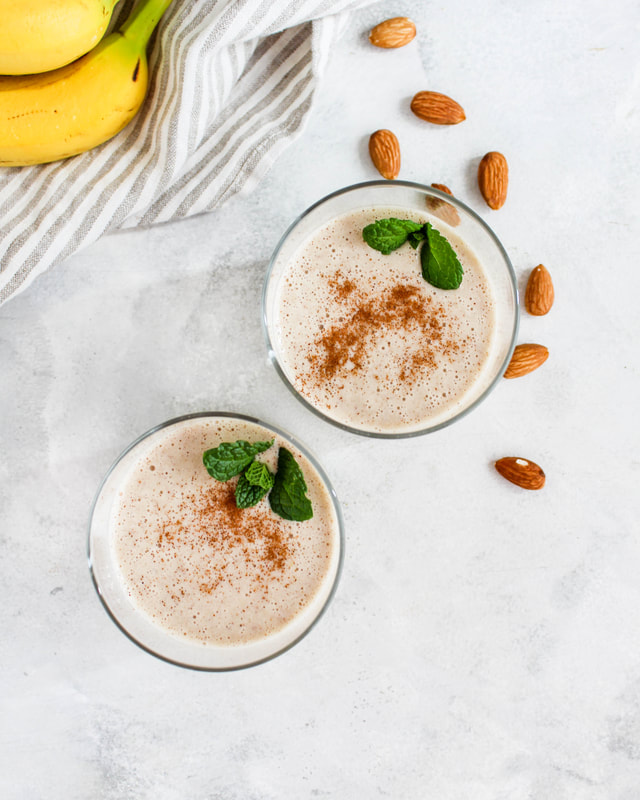 With the weather already heating up, I've been loving smoothies at any time of day. This is a great flavor to add to your line-up because it's something different than just your typically fruit or green smoothie. Let me know what you think in the comments below!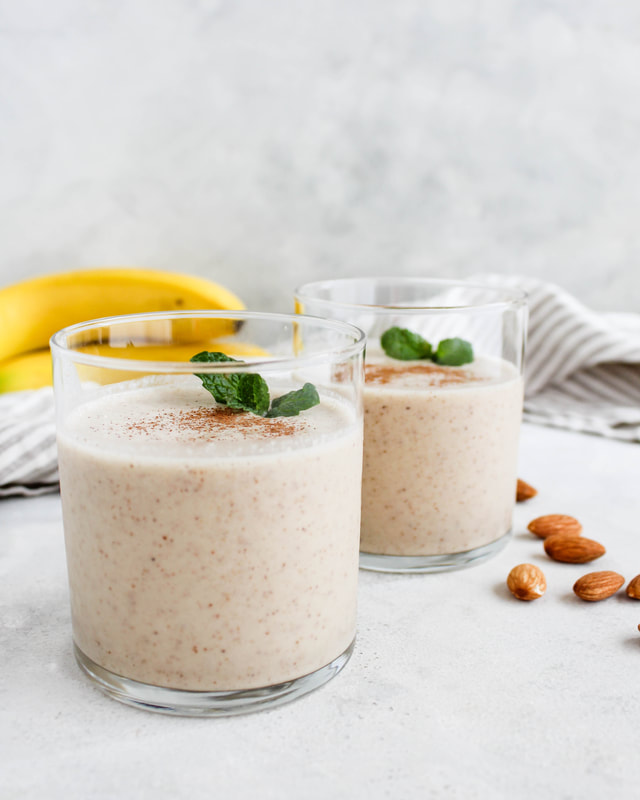 ---
Wedding Cake Smoothie
Ingredients:
1 cup unsweetened almond milk
1 ½ frozen bananas
1 tablespoon maple syrup
1 tablespoon coconut oil
3 tablespoons natural almond butter
¼ teaspoon vanilla extract
¼ teaspoon cinnamon
Directions:
Combine all ingredients in a blender.
Blend on high until smooth. Enjoy!
Makes 1 large smoothie or 2 smaller smoothies
---