Beat the winter blues with these tropical getaway-inspired fizzy mocktails!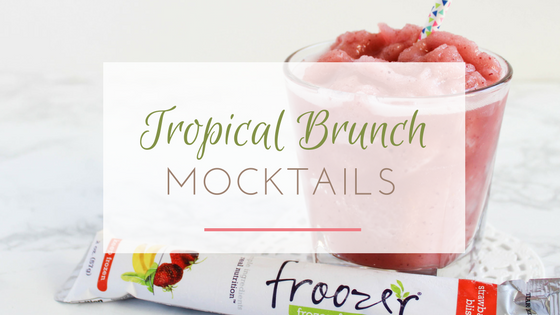 This post, Tropical Brunch Mocktails, was sponsored by Froozer as part of an Mambo Sprouts campaign and all opinions expressed in my post are my own.
Winter is officially in full gear. With most of the country experiencing abnormally low temperatures, it's safe to say a lot of us are bundling up! While I normally would be reaching for the hot cocoa, I was feeling like I needed a little tropical getaway instead. Usually every winter, I get a craving for tropical flavors and not matter how cold it is outside, it helps me beat the winter blues a little bit. When I think about tropical vacations, the best part besides the sound of the ocean is the yummy blended drinks you can sip on the beach. So I thought, what better way to beat the winter blues than with fizzy tropical mocktails that you can sip with friends at Sunday brunch!
Now, you know I love breakfast foods, but the best thing about brunch are the yummy drinks! Not only are brunch mocktails pretty to look at, but they're also delicious! When deciding on the types of mocktails to whip up, I knew I had the perfect base to the drinks – Froozer.
---
---
​They have four yummy flavors, Strawbanana Bliss, Tropical Sunset, Blue Aloha, and Orchard Cherry Berry. The thing I love most about Froozer is that they are made with frozen whole fruit, so they taste super fresh and you still get the fiber in there for a delicious snack. They're convenient for an on-the-go snack, too! They're availability varies by region, but I got my Froozer tubes at my local Walmart. You can head to their website to see if they're available near you!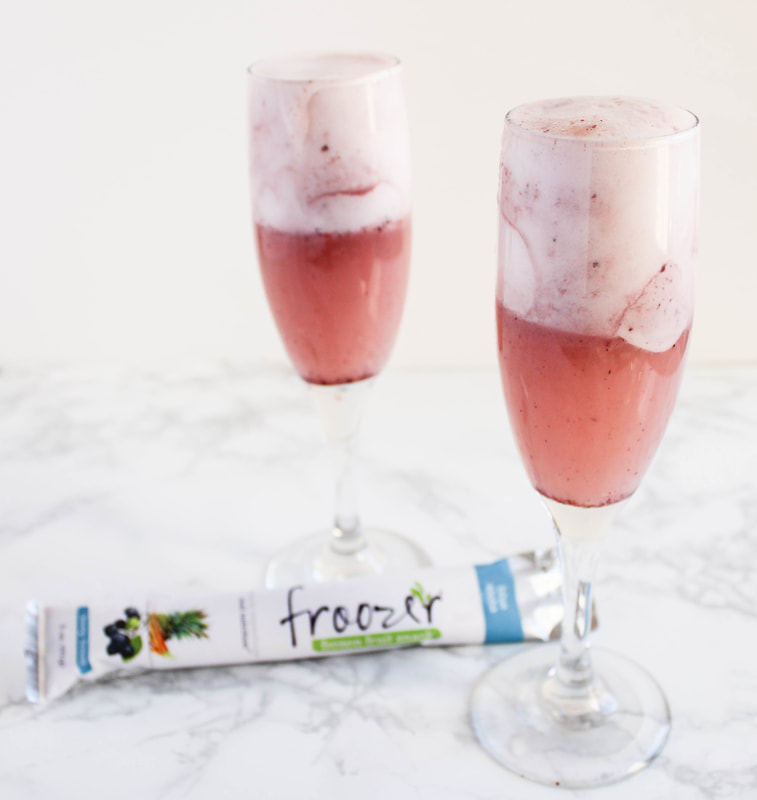 ​Now let's get to the main event, because I know you're going to want to make these ASAP! Since these are frozen drinks, you're going to want to make them and serve right away. So get your ingredients prepped before your guests arrive that way when they walk through the door, you can start blending.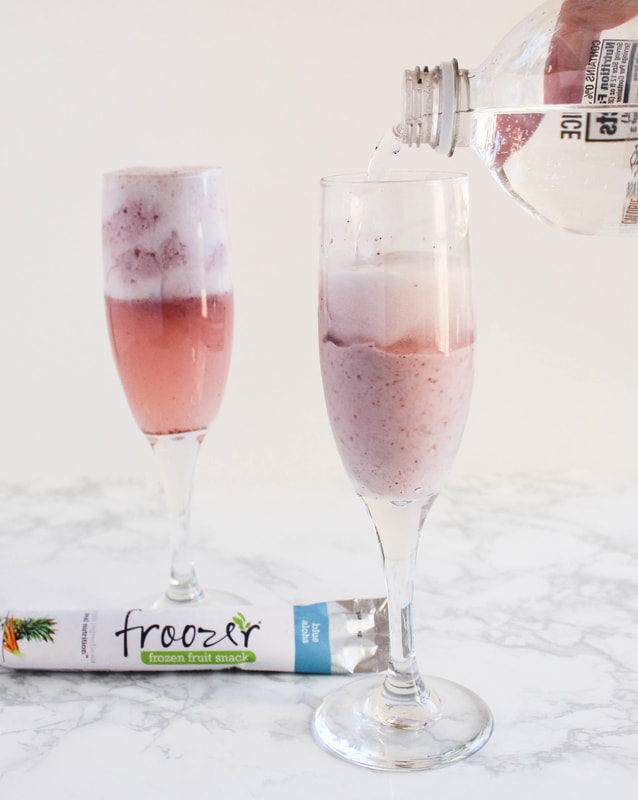 ​You can't have brunch without some type of mimosa, so the first drink is a twist on a non-alcoholic mimosa float. By mixing the Blue Aloha Froozer with a little bit of milk, you get a creamy, almost ice cream-like consistency which is perfect for floats! The other drink is a slushy, because they're always a crowd-pleaser! The thing that I love about these mocktails is that they have very simple ingredients and the flavor of the Froozer really shows through. Not only are these the perfect fizzy drinks to add to your brunch menu, but they also are fun to make with kids for a snow day treat or any day you need cheering up from this cold winter weather!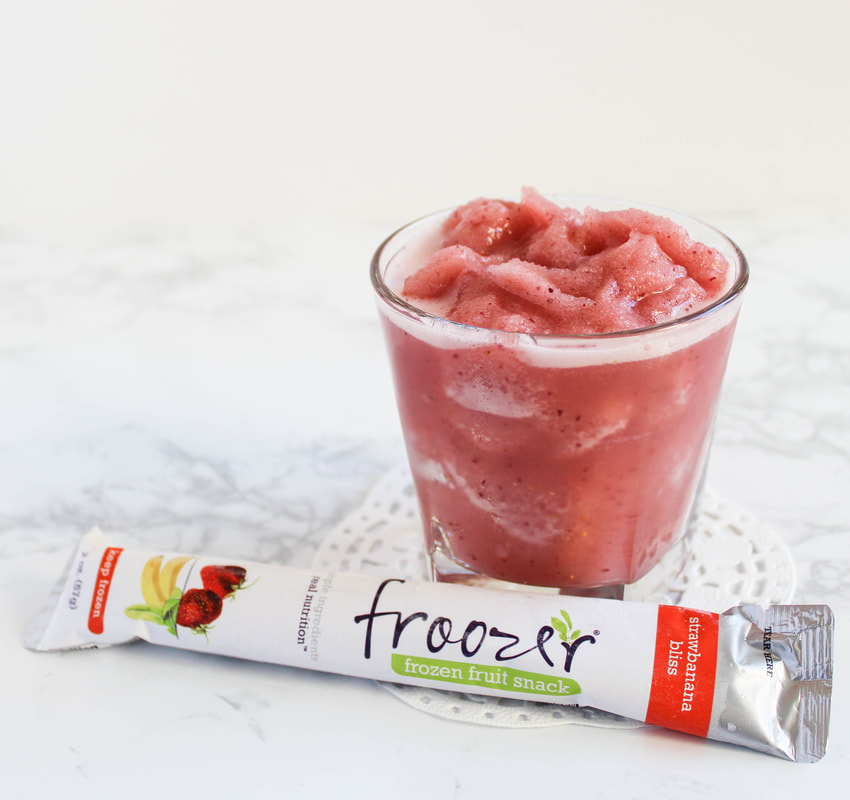 Blue Aloha Float
Ingredients:
2 tubes of Blue Aloha Froozer, slightly softened

1/4 cup 1% milk

6 ice cubes

Pineapple coconut seltzer
​Directions:
Add Froozer tubes, milk, and ice cubes in blender. Blend on high until ice cream-like consistency forms.

Using a cookie scoop, scoop 2 heaping spoonfuls of mixture into champagne flutes.

Top with seltzer & enjoy!

Makes 2 floats.
---
Strawbanana Slushy
Ingredients:
2 tubes of Strawbanana Bliss Froozer, slightly softened
¼ cup of strawberry seltzer
8 ice cubes

​Directions:
Add all ingredients to blender. Blend on high, until smooth.
Pour into a glass & enjoy!

Makes 1 medium slushy.
---