Grab a kombucha cocktail and enjoy the sunny, summer weather.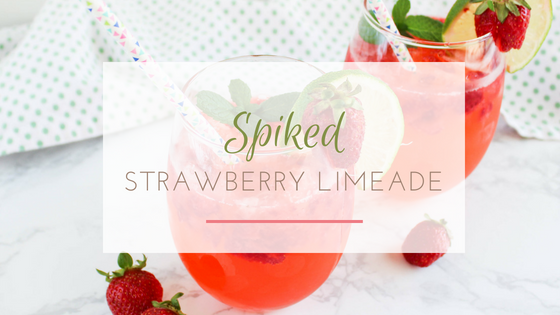 Memorial Day weekend is right around the corner, which means the unofficial start of summer is here! This will be my first full summer in the South and so far, I'm loving it! I don't have to bring a jacket because it stays warm at night. It's the little things that make me happy! I feel like we just kind of skipped over spring this year and now it's time to dust off the patio furniture, fire up the grill, and sip on some ice cold cocktails!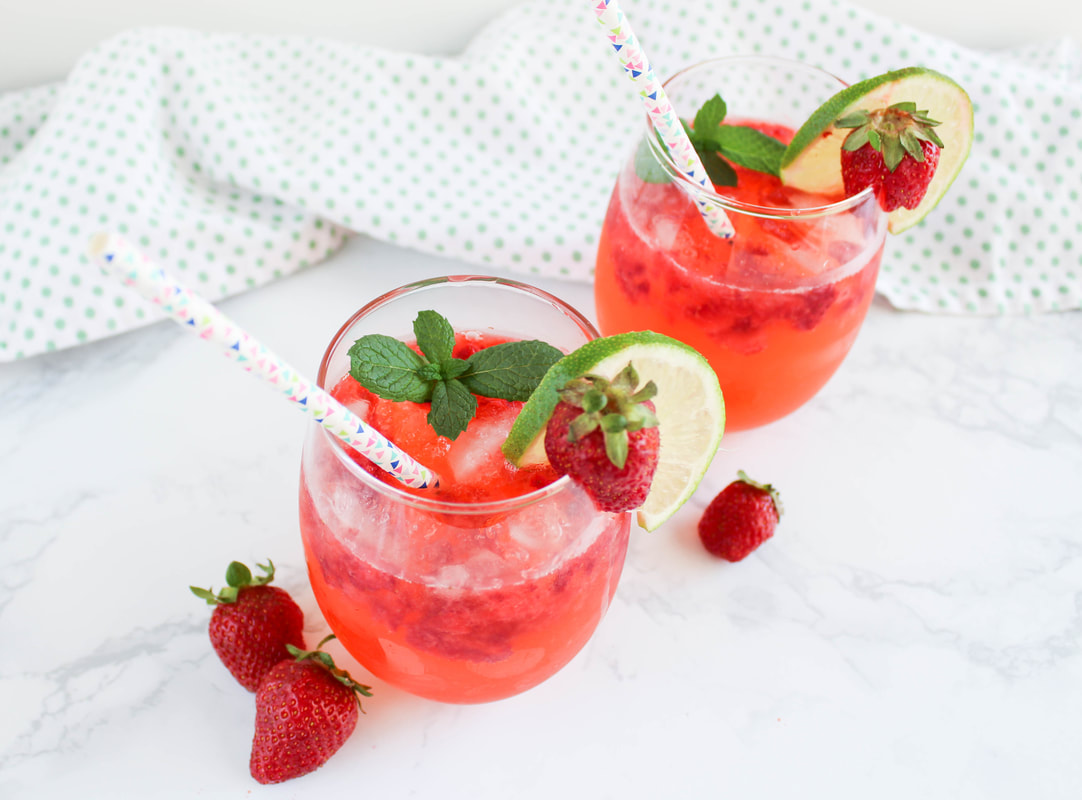 This month's Recipe Redux challenge got me to really experiment with kombucha and sparkling probiotic beverages, which is something I don't really do that often! I have to admit, I haven't fully jumped on the kombucha train yet just because I think it is an acquired taste. And I clearly haven't fully acquired it yet! But if you're like me and can't sip it straight up yet, start by using it as a mixer. It adds a nice flavor, you still get the bubbles that you would normally get from using soda or seltzer, and it's got great health benefits!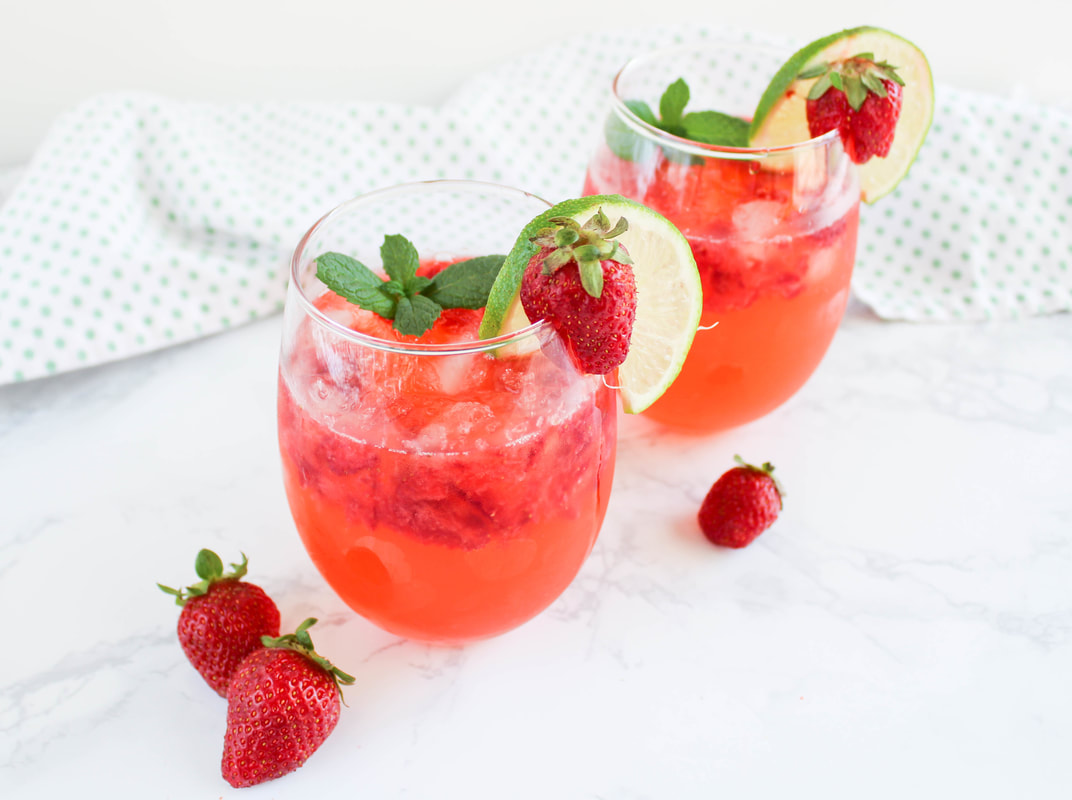 We know kombucha has what we fondly call "good" bacteria in it from the fermentation and we know that alcohol can be used as a disinfectant, or to kill bacteria…so how will it work mixing the two? Kombucha is slightly alcoholic naturally due to the fermentation process, and clearly the good bacteria can survive in that. So mixing it with a little alcohol is going to be fine. The "good" bacteria is destroyed by heat, lots of acid, and larger amounts of alcohol though. Plus, drinking alcohol can throw off the balance between "good" and "bad" bacteria in your gut. So while using kombucha as a mixer isn't going to magically turn your cocktail into the world's healthiest drink, it may help slightly with keeping things in balance. I just like to use it in this cocktail because it tastes delicious and it's a fun twist on your typically mixer!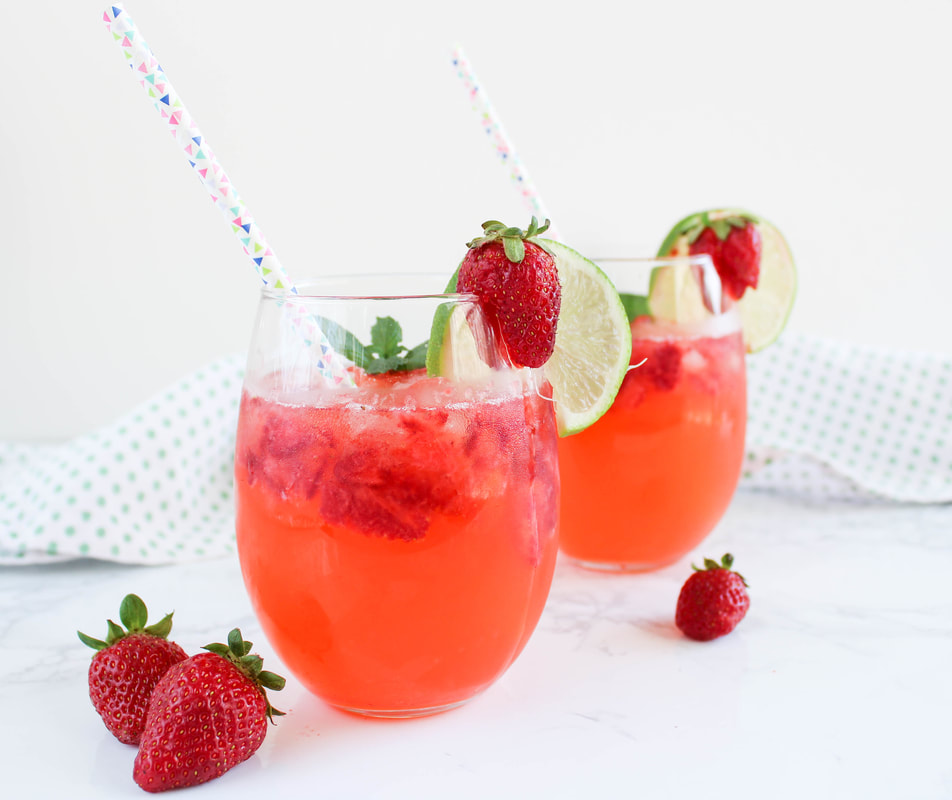 I used really ripe, local strawberries mixed with some honey to create the fruit puree to put a the bottom. I actually used a sparkling probiotic drink that was lime mint coconut flavored, just because it is a little more fruit forward than your traditional kombucha. The main difference between a sparkling probiotic drink and true kombucha is that the kombucha is made with fermented tea and the drink is typically made with water and added probiotic cultures. Any lime flavored kombucha would work well too, though.

This drink is really simple, very refreshing, and perfect for sipping on patios! Check out the link below for more probiotic infused cocktails and mocktails!

---
Spiked Strawberry Limeade
Ingredients:
1 cup diced strawberries
1 tablespoon honey
2 oz vodka
16 fl oz mojito or lime flavored kombucha/sparkling probiotic drink
Directions:
Using a pastry blender or a fork, mash the strawberries and honey until a thick puree forms. Split the puree between two glasses.
Add 1 oz of vodka to each glass.
Fill glasses with crushed ice.
Top with kombucha/sparkling probiotic drink.
Serves 2
---