Red wine & dark chocolate combine to form the perfect marriage in brownie form. These fudgy, decadent brownies are the perfect way to celebrate Valentine's Day!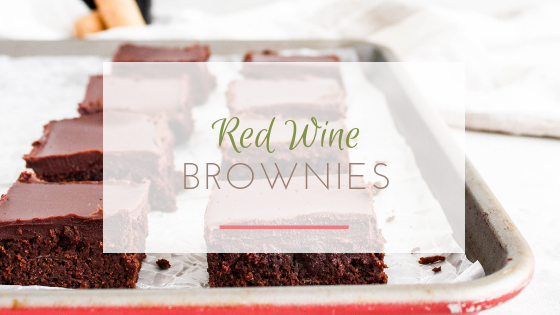 It's the week before Valentine's Day, which means I'm sharing a last minute treat to enjoy with your significant other or group of girlfriends!
I'm excited because Valentine's Day falls on a day where Colin doesn't have night class. This means we're actually going out to dinner to celebrate! We're going to State Street Grill in Clarks Summit, which is a super nice little restaurant with an awesome menu & gorgeous patio to eat on in the summer months.
As I've said before, I love Valentine's Day for the chance to go out to a nice dinner, order dessert, & just have a nice evening out with Colin. Nothing fancy. But I also love to make a couple homemade treats for the week of so we have a little something special to snack on.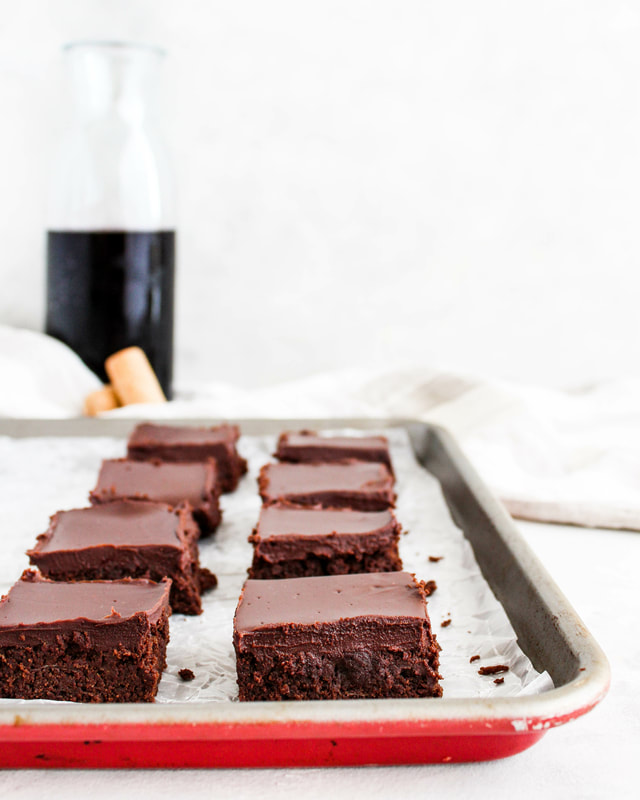 ​I love wine & I love dark chocolate. So I decided to take the two & combine them in the best way possible…brownies! I've seen recipes on Pinterest where people just sub out the water in a box brownie mix with wine, which is pretty genius if you ask me! Box brownies are delicious, but once you've made brownies from scratch you'll never want to go back.

A few years ago I found a recipe for a super simple brownie recipe where you can mix up the dry ingredients, put them in a Ziploc bag to store, & just add the wet ingredients when that brownie craving hits. It's like the homemade version of box brownies! Yay!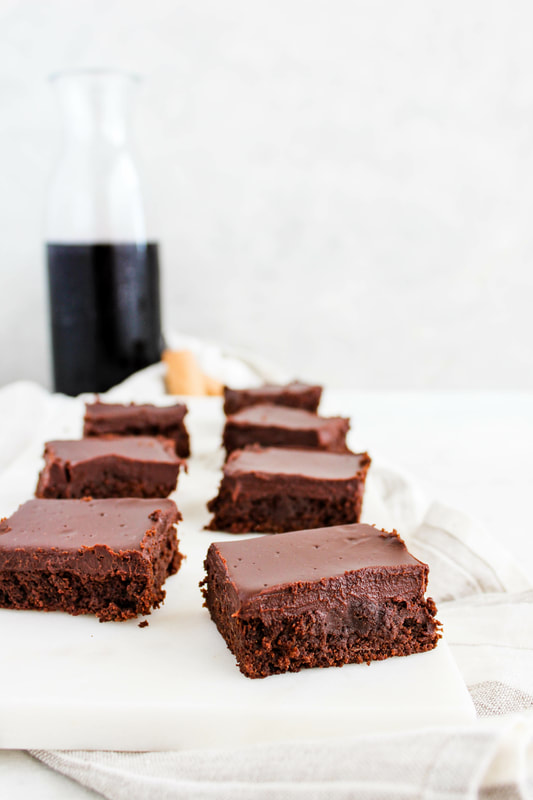 ​So my Red Wine Brownie recipe I'm sharing today just keeps getting better & better. We combined 2 amazing ingredients – wine & chocolate, you can store the dry ingredients for quick, homemade brownies any day of the week, andddddd they're topped with a red wine-chocolate ganache!

These past couple weeks have been kind of indulgent here on the blog, but I love keeping it real & sharing things I love to make for special occasions with all of you! And we can totally convince ourselves that these brownies are nutritious for us because they're packed with antioxidants, right?! Hello, red wine & dark chocolate! Maybe not…but they taste freaking amazing & all foods fit!

Happy Valentine's Day!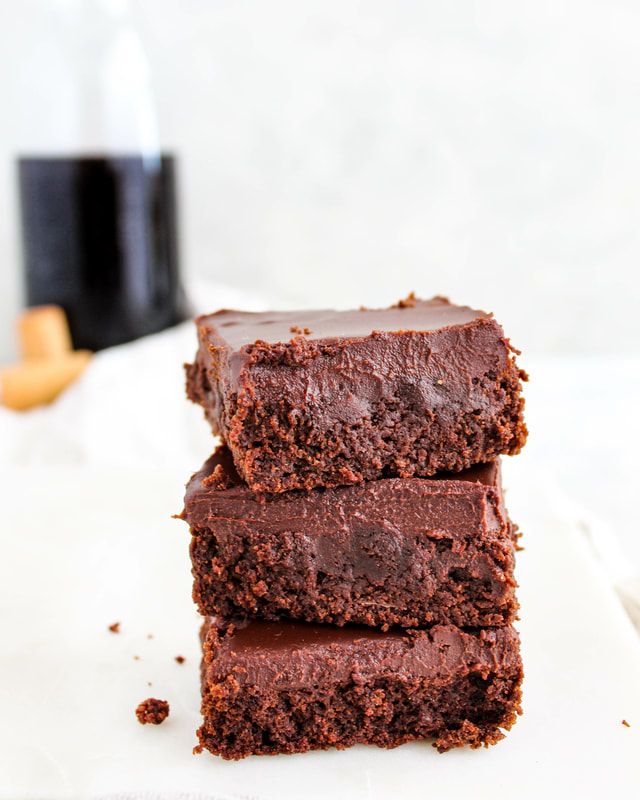 ---
Red Wine Brownies
Ingredients:
Brownies:
½ cup white whole wheat flour
¾ cup sugar
1/3 cup cocoa powder
¼ tsp baking powder
¼ tsp salt
2 eggs
½ cup vegetable oil
¼ cup red wine (I used merlot)
1 tsp vanilla extract
Ganache:
1 cup dark chocolate chips
1/3 cup heavy cream
¼ cup red wine (I used merlot)
Directions:
Preheat oven to 350 degrees.
Combine dry ingredients in a mixing bowl.
Add wet ingredients and mix until just combined, batter will still be lumpy.
Pour batter into greased 8 x 8-inch pan and bake for 20-25 minutes, until toothpick comes out clean. Let cool completely.
For ganache:
Place chocolate chips in small bowl set aside.
Heat heavy cream in a small saucepan over medium heat.
Once bubbly, add in wine & continue to heat until bubbles return.
Remove from heat & immediately pour over chocolate chips. DO NOT STIR.
Let heavy cream mixture sit on top of chocolate chips for 10 minutes.
Whisk until smooth.
Pour over cooled brownies and let set. Cut into squares and enjoy!
---