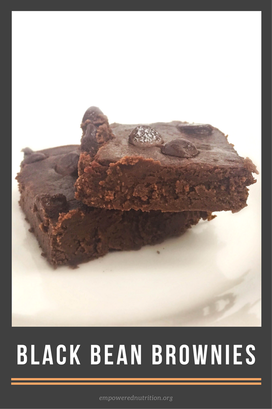 Ingredients:
1 can black beans, rinsed
¼ cup chocolate chips
3 T coconut oil
1 egg
¼ cup sugar
½ cup unsweetened applesauce
⅓ cup cocoa powder
Dash vanilla extract & salt
Directions:
Blend black beans, chocolate chips, and coconut oil until roughtly chopped.
Add rest of ingredients to blender and blend until smooth.
Bake at 350 in greased 8 x 8 inch pan for 35-40 minutes, or until toothpick comes out clean.
Store in fridge for optimal flavor.