These Pecan Snowball Cookies are sure to be a favorite at your next holiday party or cookie exchange.

They're light and pillowy, a little salty from the pecans, and perfectly sweet from the powdered sugar. Holiday cookie perfection.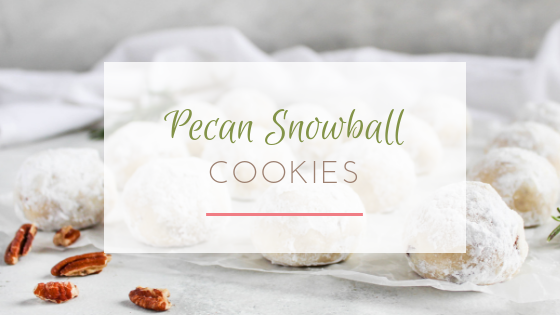 My Christmas baking is officially in full swing. This past weekend, I spent a lot of time in my kitchen testing holiday recipes to share with you all and it was so much fun! I just really enjoy holiday baking. Not only do I have fun making these goodies, I also love sharing them with people. There's nothing quite like a homemade gift.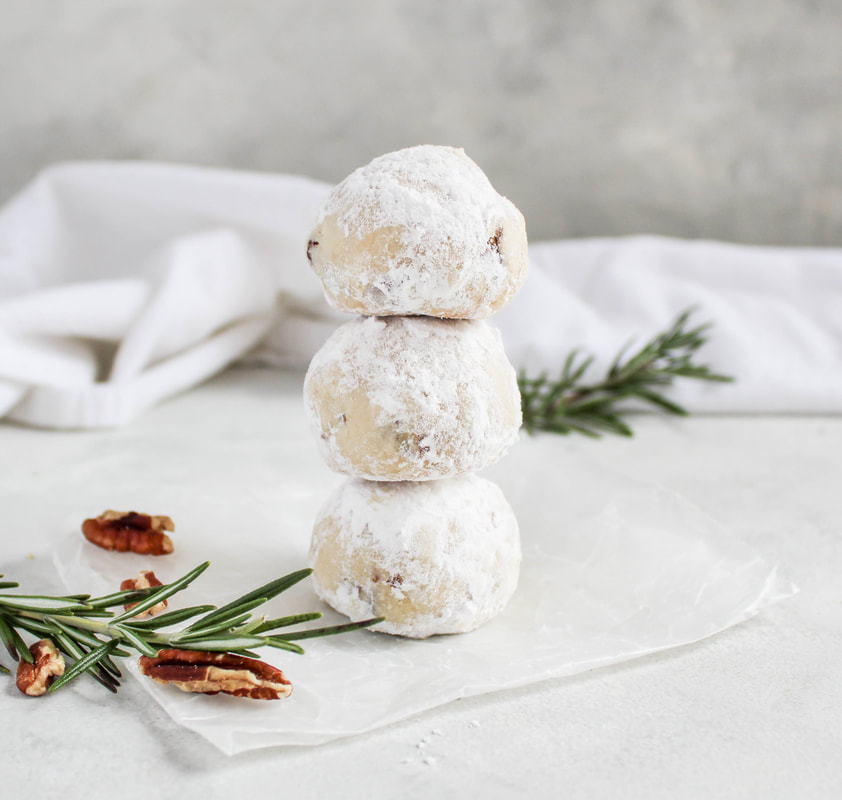 While I definitely prefer homemade cookies, there are some store bought cookies that I love, too. The Archway Wedding Cookies that you find in stores during the holiday season are one of them. Why are they so delicious?! I typically stock up on them since I can't seem to find them year round. Then I thought, why not try to make them myself? I pulled out my Taste of Home cookie cookbook and got to researching. There's quite a few versions of these cookies and they go by several different names – Mexican Wedding Cookies, Russian Tea Cakes, Snowball Cookies. Regardless of what you call them, they're delicious.

The other thing I love about these cookies is that they're super easy to make and require just a few ingredients. These are definitely a must make for a cookie exchange, holiday party at work, or for making with family over the holidays. Plus, they look nice without having to have much skill – just roll in powdered sugar.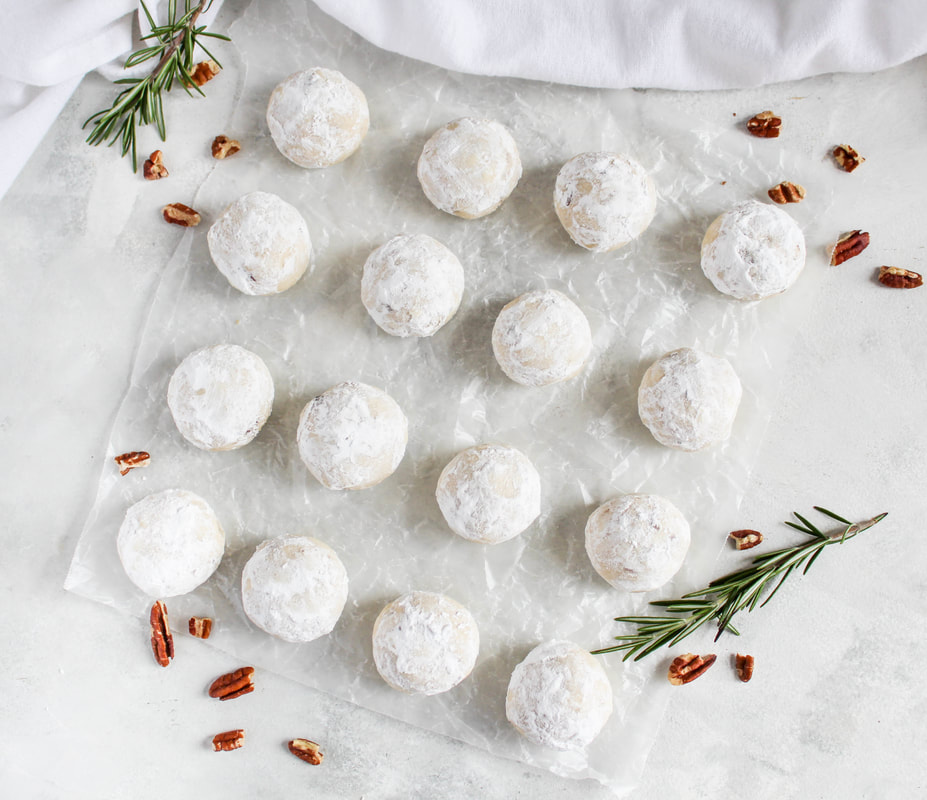 I'm so happy I made these and have had them to enjoy throughout the week. They're light and pillowy, a little salty from the pecans, and perfectly sweet from the powdered sugar. While they do make a tad bit of a mess when eating, it's definitely worth it. And I have to say, these homemade Pecan Snowball Cookies knock the store bought Archway cookies out of the park (sorry, not sorry).
What's your favorite holiday cookie to make?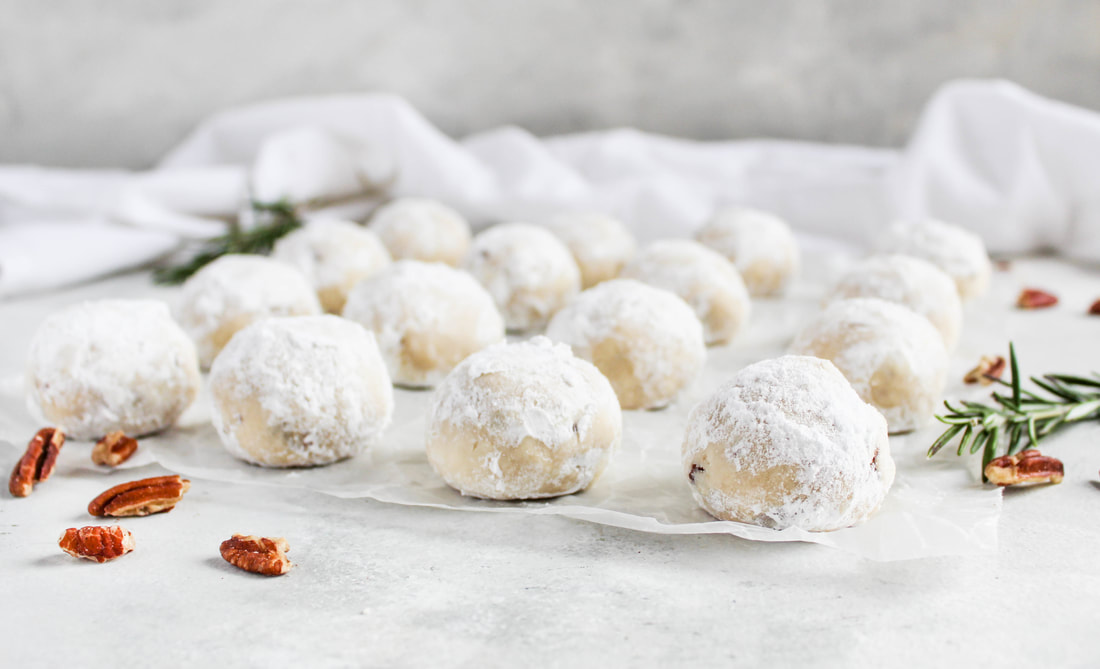 ---
Pecan Snowball Cookies
Ingredients:
1 cup butter, softened
½ cup powdered sugar
1 tsp vanilla
1 ¾ cup all purpose flour
½ cup white whole wheat flour
¼ tsp salt
¾ cup chopped pecans
Additional powdered sugar
Directions:
Preheat the oven to 350 degrees.
Cream together the butter, sugar, and vanilla until light and fluffy.
Combine the flours and salt in a medium bowl. Add to the creamed mixture and combine. Stir in the pecans.
Shape the dough into a round ball. Wrap in plastic wrap and chill for 15-20 minutes.
Roll dough into 2-inch balls and place on an ungreased baking sheet. Bake for 13-16 minutes. The bottoms should be golden brown, but the cookies will be pale in color. Roll in the additional powdered sugar while warm. Let cool completely and roll in powdered sugar again.
Makes 24 cookies
---