Take these PB banana nut energy bites with you for nutritious on-the-go snacking that reminds you of your grandma's famous banana bread!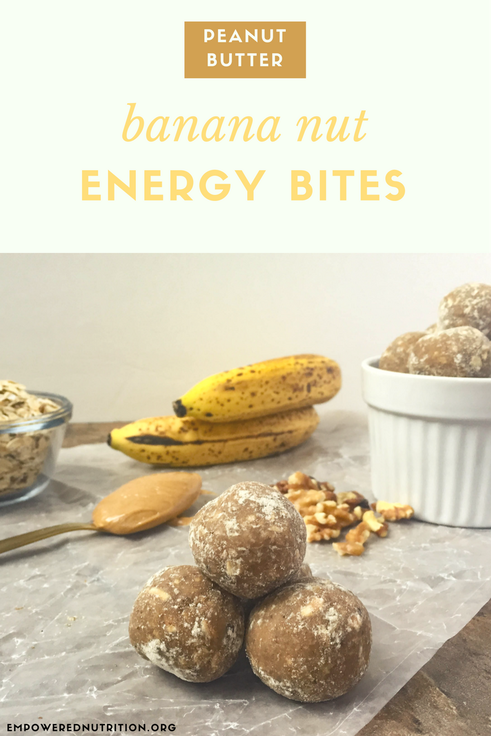 ​Warm, fresh out of the oven banana nut bread is one of my favorite things to have as a nice treat to start the day or a mid-afternoon snack. I don't make it that often though because I'm not a huge fresh banana eater, so I don't have a ton of bananas to use up usually.

The other day I was looking for snack ideas & was admiring other food bloggers' perfectly spherical energy bites or protein balls on Pinterest. I've made some before, but never created my own flavor combo or interesting way to make them, so they've never made it to the blog. But I was feeling inspired & actually had some overripe bananas on the counter, so I thought I would give it a go!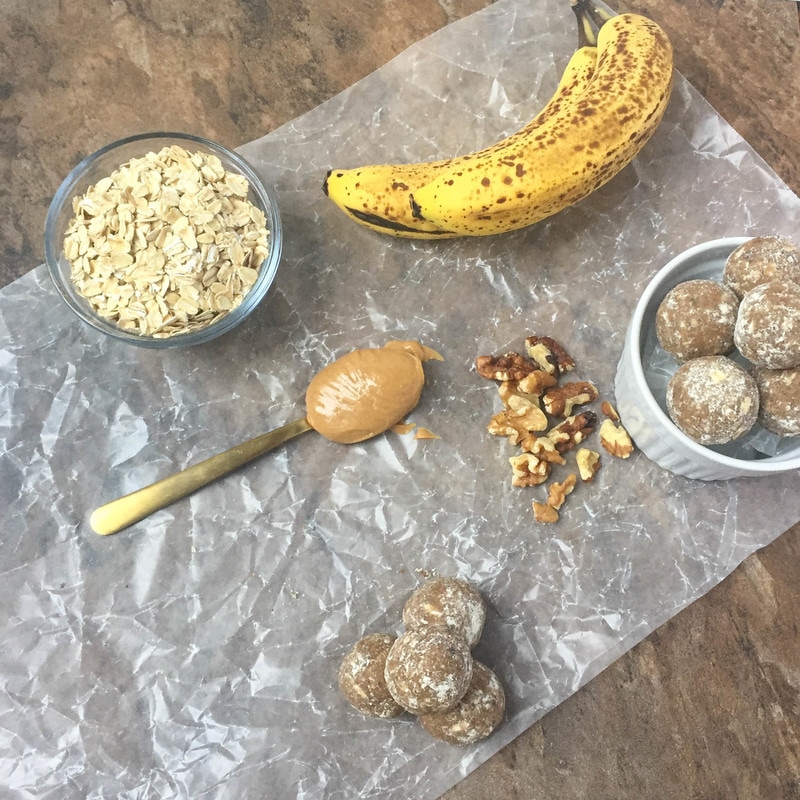 ​These energy bites have heart healthy fats from walnuts, fiber & whole grains from oats, protein from peanut butter, & natural sweetness from the banana & dates. The banana also provides great vitamins & minerals, like potassium, which makes these a perfect pre-workout snack or mid-day pick-me-up.

I love how versatile energy bites are & that they are perfect to take with you if you're in a rush. I'm now dreaming up different flavor combinations that you'll hopefully be seeing soon! Plus, I feel good making a batch of these at the beginning of the week & getting a few days worth of snacks out of them. I love to make homemade granola bars & snacks whenever I can because I know exactly what's going into them. Don't get me wrong, I definitely rely on store-bought bars, too I just try to look for whole grains as the first ingredient, a short ingredient list, & less than 8 grams of sugar.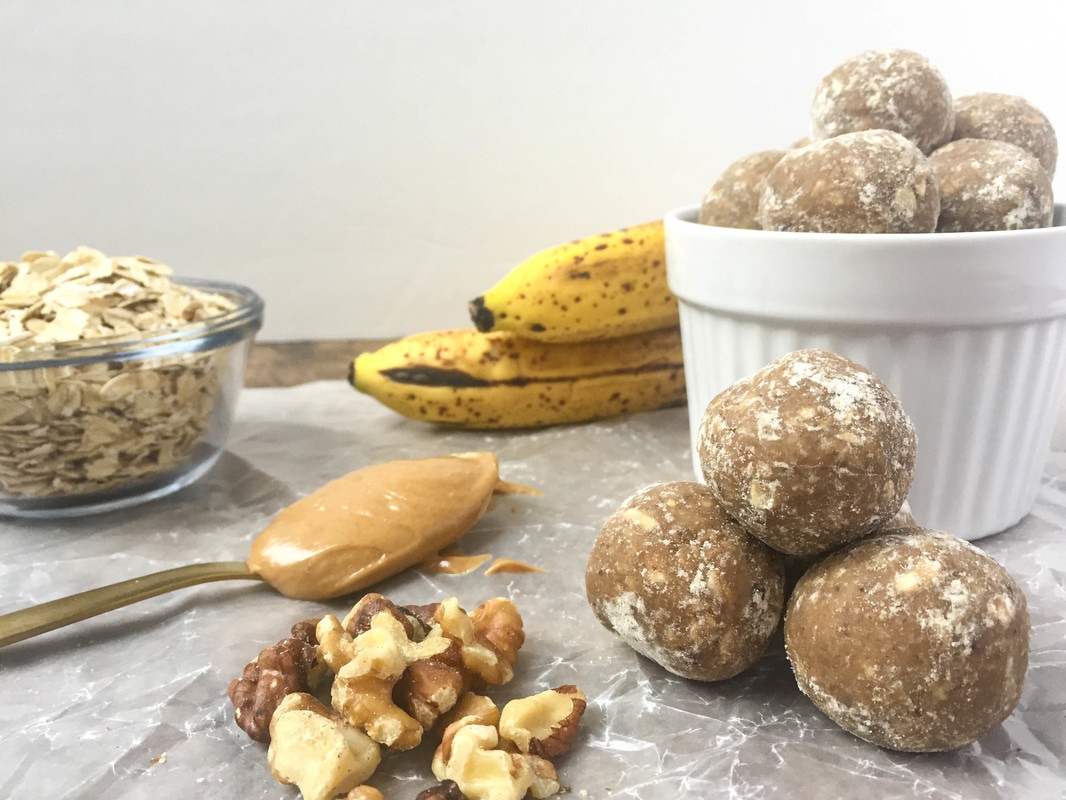 ​I'm positive you're going to fall in love with these energy bites & feel like you are snacking on a thick slice of banana nut bread, only with a little extra protein & fiber!
---
PB Banana Nut Energy Bites
Ingredients:
½ cup walnuts
½ cup rolled oats
1 ripe banana
4 pitted dates, soaked
1 tbsp water
¼ cup oat flour (or your favorite type of flour)
1 scoop peanut butter

Directions:
Pulse walnuts & oats in food processor or blender until coarse crumbs form. Remove & place in mixing bowl.
Place banana, dates, & water in food processor or blender & blend until smooth. Pour into mixing bowl with walnut & oat mixture.
Add oat flour & peanut butter to mixing bowl & mix all ingredients until well combined.
Form mixture into 1-inch balls & refrigerate for 1 hour.
Roll balls in oat flour, brushing off excess.
Store in refrigerator.
Makes ~10 energy bites
---