What is gentle nutrition? Learn the secrets of nourishing the body with food & how you can incorporate this gentle approach in your every day life.​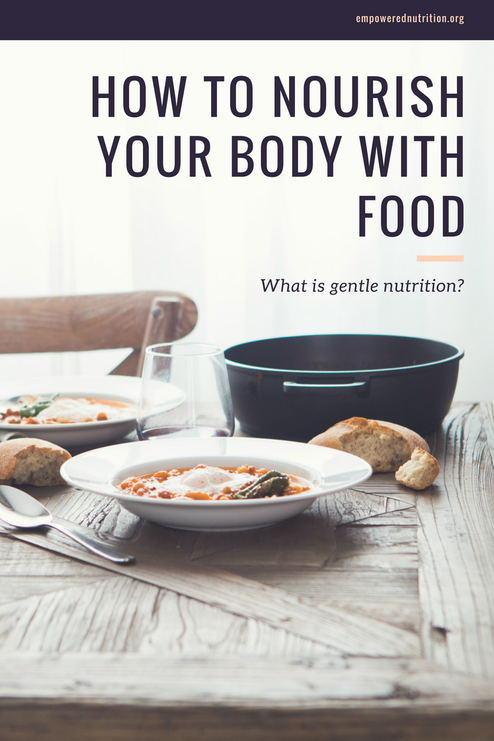 I wanted to continue the conversation around nourishing the body & go into further detail on how to actually nourish your body with food. I rounded up my thoughts on this topic, which I feel like I could talk about all day, and came up with a few easy ways to start your nourishment journey.
​So, what's the secret to nourishing the body with food?

It's focusing on gentle nutrition​.

It's coming up with food values, cueing in to your hunger and your wants & needs when it comes to food. It's allowing yourself to enjoy what you're putting in your body & realizing every food that goes in your mouth does not need to be the picture of health. That doesn't mean we never eat veggies again, but it's finding those veggies you do like & figuring out how you like them prepared & enjoying those.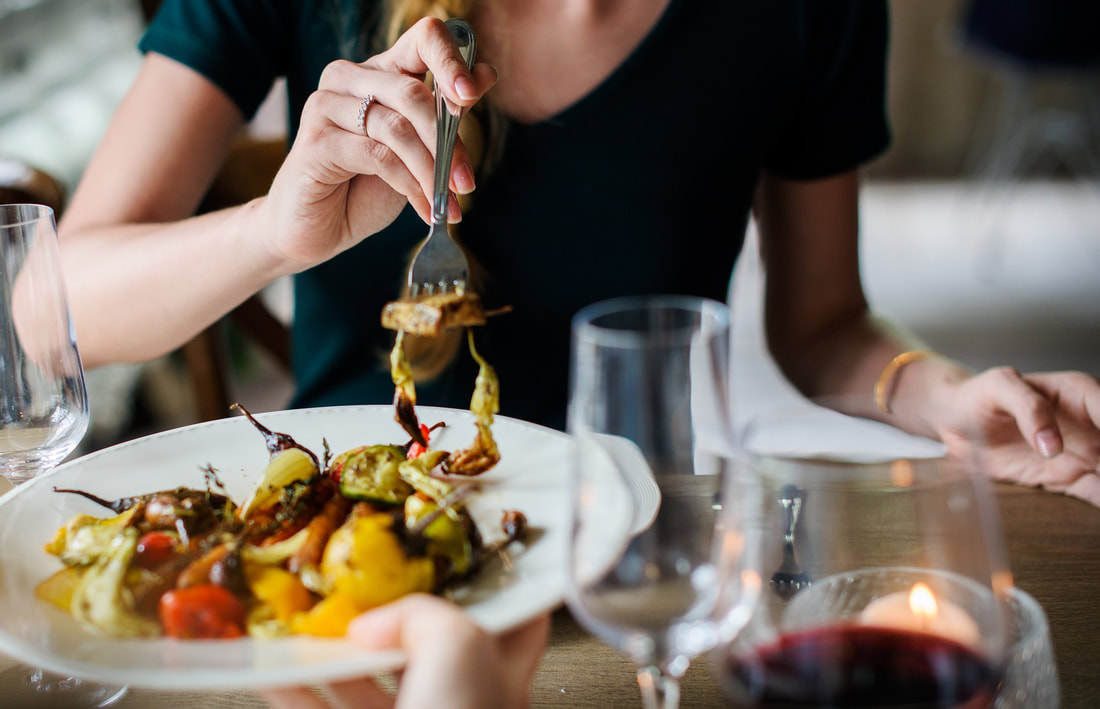 ​
How to create food values & ditch food rules
Think about what's important to you when eating. Do you value a colorful plate or a plate that includes most of the food groups or buying locally grown foods, whatever it is food values are there to guide your decisions, gently. These values are meant to just help you shape your meals, but they aren't something that has to happen every single time you eat. Whereas, food rules were something you probably felt like you should be doing all the time, became all-consuming, & were associated with guilt.
How to enjoy what goes into your body
First things first, choose foods that you love to eat & you'll automatically enjoy what's going into your body. I know that sounds oversimplified, but when you start to eat all those foods that you love, you can truly enjoy eating & put the joy back in eating. The key to eating foods that you love is to ditch the food rules we talked about above & embrace food values instead. It may take a little work, but try new recipes or preparation techniques. Find those veggies your enjoy or certain grains that you love & make those. Then, don't worry that there are some fruits or veggies or whatever foods that you don't like & don't eat. In my eyes, some is better than none!
You don't have to eat perfectly to be healthy
It's finding that middle ground, where you find what works for your body. Your meals don't have to look like salads & green smoothies all the time. Eat the foods that you enjoy & try not to fret that the only things you'll eat are cookies, cake, & ice cream. Think about your favorite dessert and then think about what it would be like if you ate it every meal for a week. You'd probably get tired of the taste & the special treat of eating it would wear off pretty fast. There are going to be days or weeks where you eat more cookies than veggies, but there are also going to be times were the opposite occurs because that's what your body is craving. It will take time to trust your body & listen to what it wants, but once you start practicing it will come naturally.
​It's letting nutrition gently guide your food choices, but letting your cravings, satisfaction, & body do the heavy lifting. It's giving yourself permission to eat all the foods & throwing guilt out the window. I know this is a daunting task, but that's where dietitians like me come in. We are here to help & guide you on your journey. So don't be afraid to reach out & start working towards your own version of health.