Embrace the dog days of summer with these fresh, Peach Crisp Popsicles. They taste like a lazy, warm summer day & couldn't be easier to make!
Every summer I can't wait until peach season rolls around. I really love baking with peaches, whether it's crisp or pie. To me, some type of peach baked good signals some of the best days of summer! Those warm, long, sunny days that you can close out with a slice of peach crumb pie on the porch are just pure bliss.
Now that it's August & peach season is in full swing, I wanted to create a recipe using peaches that was a little out of the ordinary. Since homemade, gourmet-style popsicles have been really popular this summer season, I thought I would try to combine my love for peach desserts with a pop! Enter the Peach Crisp Popsicle!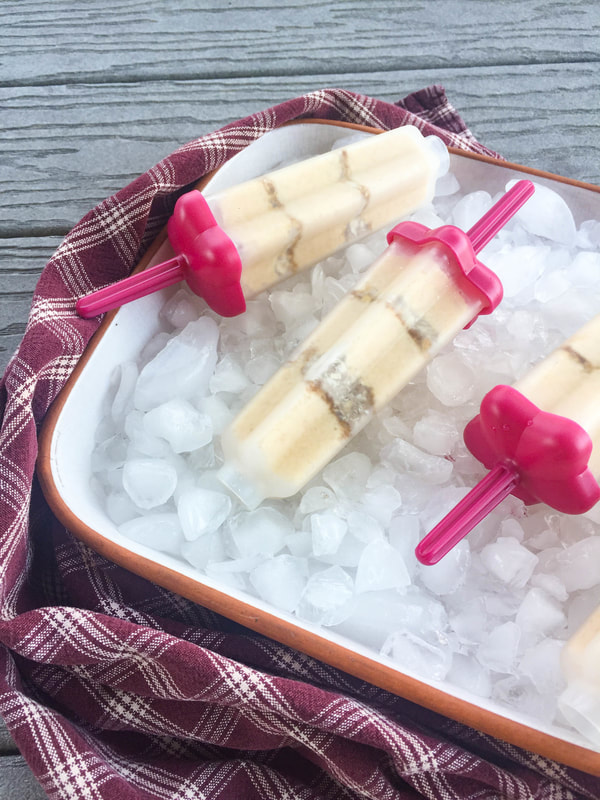 ​Making your own popsicles is super easy & a great way to get little ones involved in the kitchen. Your pops can be super simple, like straight up pureed fruits or you could get creative and add toppings & mix ins for some fun! I love the idea of making my own popsicles because they're a little more substantial than store bought freezer pops. Don't get me wrong, I love a good Fla-Vor-Ice pop…they're like the epitome of childhood summers for me (especially the blue ones!)…but sometimes its fun to blend up some fruit & other toppings to create a frosty treat!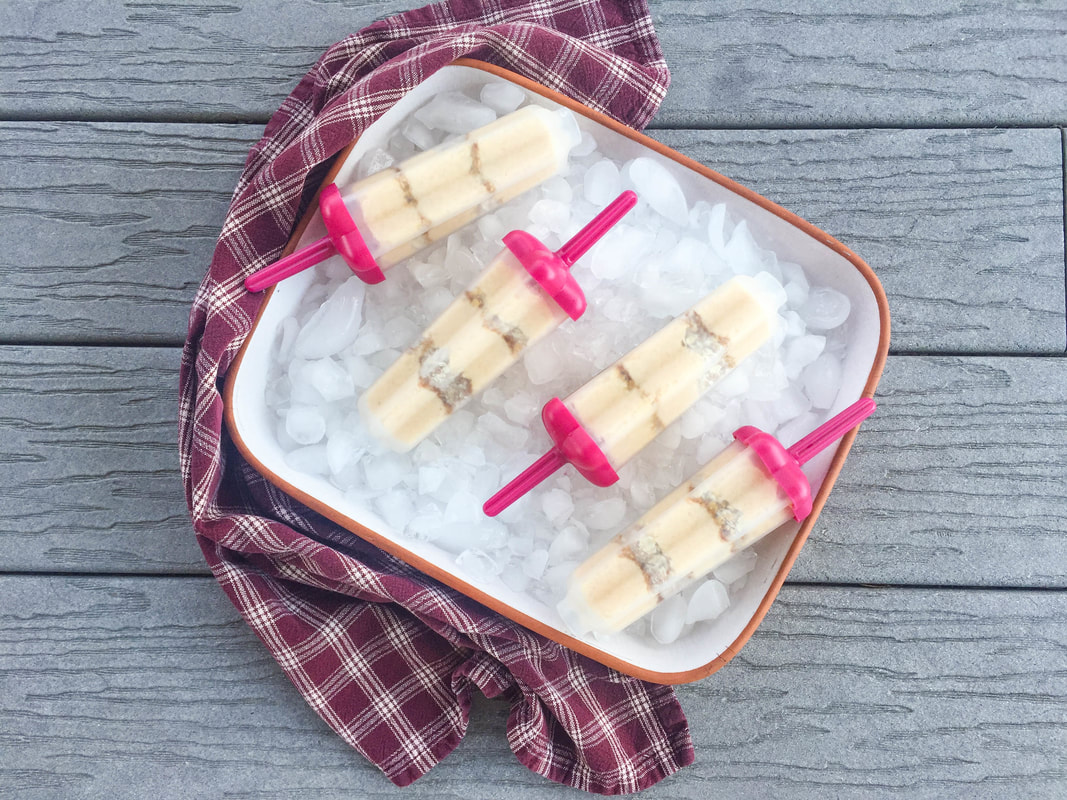 ​For my pops, I ended up using frozen peach slices that I thawed out because I was crunched for time. They're going to taste pretty much the same, but when I make these again I want to use some fresh, local peaches since I'm living in the south now (more on that to come soon!). As long as you make sure your frozen fruit is thawed, it'll work just the same.

Another tip when making these pops, you can either layer the crisp mixture with the peach or stir the crisp into the peach mixture before pouring into the popsicle molds. If you want to do the layers like I did, make sure that the layers of crisp are on the thinner side (~ 1 tsp of crisp) or else you may have trouble removing the pops from the mold.
​I think the flavor of these popsicles really tastes like a nice slice of peach crisp! The cool, creamy peach mixture is so nice on a hot, summer day! These pops are totally kid friendly too! My baby cousin, Charlee, absolutely loved these popsicles & you will too!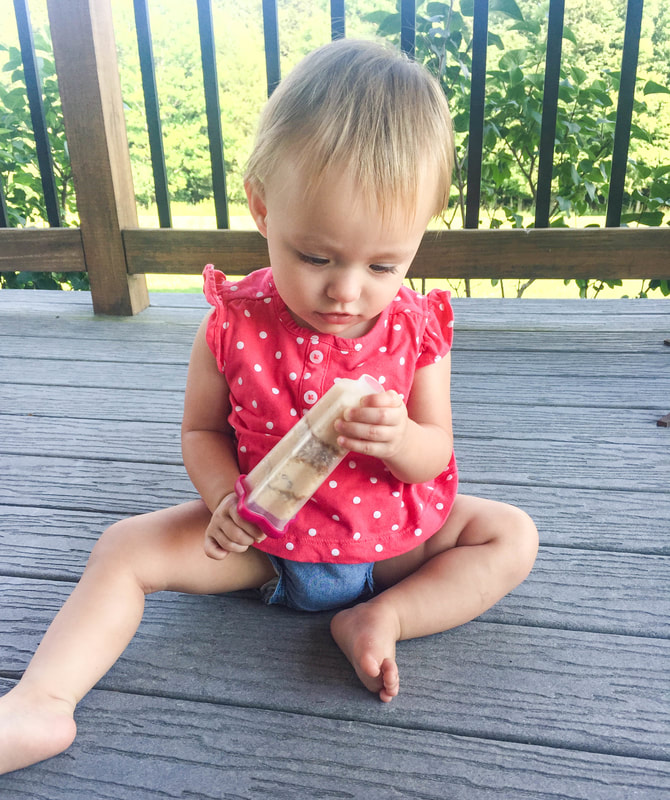 ---
Peach Crisp Popsicles
Ingredients:
Popsicles:
1 cup sliced peaches (if using frozen, thaw first)
1 container whole milk vanilla yogurt
1/3 cup 1% milk
1 tsp honey
½ tsp cinnamon
Splash of vanilla extract
Dash of salt

Crisp Mixture:
½ cup oats
1 Tbsp ground flaxseed
2 Tbsp brown sugar
½ tsp cinnamon

Directions:
Combine all ingredients for popsicles in blender. Blend until smooth.
Combine crisp mixture in a small bowl.
Layer popsicle mixture first, then 1 tsp crisp mixture, alternating until each popsicle mold is filled.**
Freeze 4-6 hours until frozen all the way through.

Makes 6 popsicles

**Note: Make sure to make thin layers (~ 1 tsp) of the crisp mixture or else the pops won't come out of the molds. You could also just combine the crisp mixture with the peach mixture for oat crisp evenly throughout!