How I'm navigating the dining hall at lunchtime & how it's helped me be more confident in my intuitive eating skills.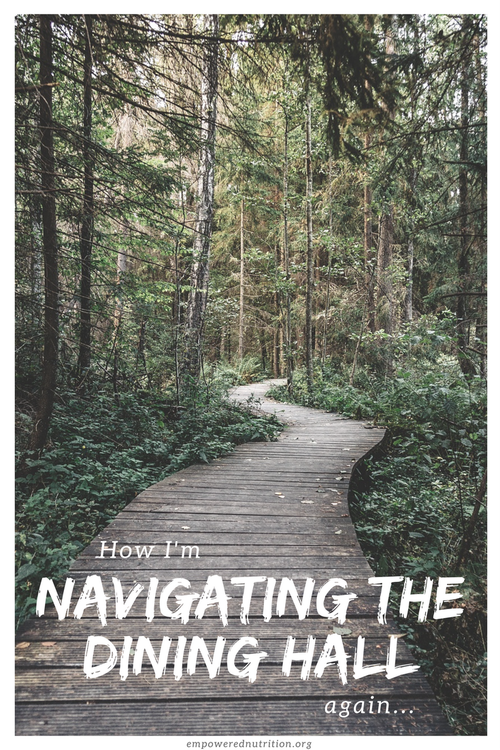 As many of you know, I have a new full time job as the dietitian for dining services at UNC Charlotte. It's been a little over a month since I've started & I'm still adjusting to my new routine. One of my biggest adjustments has been the food aspect. I'm very grateful that I don't have to pack a lunch every day, but eating lunch in the dining hall every day was something I had to get used to again.
When I was a freshman in college, eating in the dining hall was a little bit tough for me to get used to. I had a lot of early classes, so I often times just ate cereal in my room & then would eat a PB&J or buy a sub/sandwich for lunch because I was running track & didn't like eating too heavy of a meal before afternoon practices. Then I would go to the dining hall for dinner with my teammates.
The three years that I ran track were very influential on my eating habits. This is the time of my life where I really started to notice how what I was putting into my body affected my performance & I took an interest in nutrition. It was also a time in my life where I was very methodical & routine in what I ate. I always had to eat some type of pasta for dinner the night before a track meet, I didn't like eating heavy meals before practices, & I always ate the same pre-meet snacks to fuel up. Part of it was naïve superstition & the other part was I knew what made me feel good & perform well.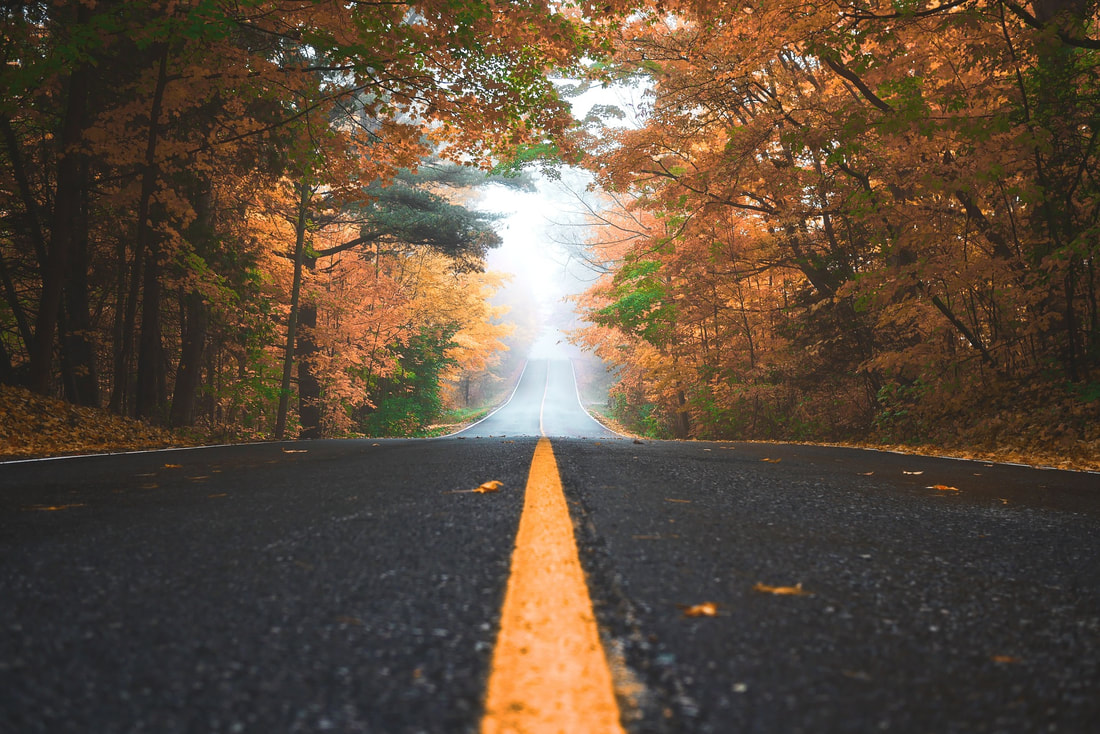 So the point that I'm getting to is that I wasn't too thrilled about the dining hall my first go-around. I lived off campus every year after freshman year, so I very rarely ate full meals on campus after that. I just never was into big, dinner-type meals in the middle of the day. I'm fine with a PB&J, some fruit, & yogurt and then some snacks throughout the day.

I'm navigating the dining hall, yet again, but this time a little more educated & a lot more flexible, it's a totally different experience. I still feel like I'm kind of in the freshman, first time away from my parents, I can eat anything & as much as I want, phase at times (there's just so many delicious choices!). But the part I love about being presented with a bunch of choices every day is that I get to really hone my intuitive eating skills. I'm able to check in with myself to see what sounds good, I get to choose which dining location I want to eat at based on cravings, & I'm able to listen to my hunger-fullness cues because it's buffet-style dining.

While I know that this type of dining may be overwhelming to some (& don't get me wrong, some days I'm overwhelmed by it too!), it can help us better listen to our bodies & nourish ourselves better than if we were to meal prep lunches for the week. I know that I definitely am eating more vegetables now than I would if I was bringing my lunch because there's a big salad bar & a bunch of veggie options offered every day. Eating veggies are so much more appealing to me when I don't have to prepare them myself! When I can look & pick and choose what I want to eat for lunch every day from a variety of options, I feel like I'm eating a more balanced & intuitive meal.

So while I'm still adjusting to eating a more substantial meal at lunchtime, I'm also embracing the fact that I'm continuing to learn to be more intuitive with my eating. Intuitive eating is a continual practice & it's something that takes effort to get back into. But if we embrace the opportunities we have to practice it, we can keep making steps towards a more intuitive & fulfilling lifestyle.