Whip up this Green Goddess Pasta Salad in no time & you'll have a perfect accompaniment for your spring picnics!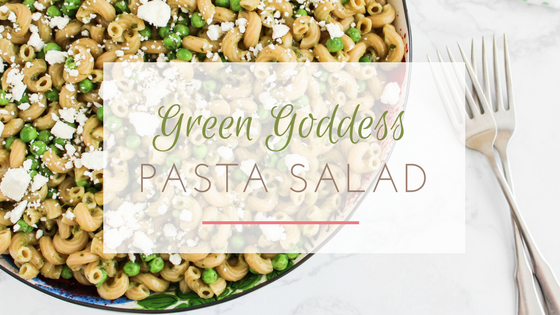 With warmer temperatures finally arriving, I'm excited to be able to have dinners outside, use the grill, and go on weekend picnics! One of my favorite things about spring and summer is being able to eat dinner out on the balcony or dine outside at restaurants. I don't know why, but I just love it!
​
Picnic Day is Monday, April 23 so this month's Recipe Redux challenge is recipes you like to bring on a picnic or eat outside. For this, my mind immediately goes to salads – fruit, pasta, potato, macaroni, the list goes on. My favorite summer foods are these types of salads! I just love the fresh flavors and endless combinations you can create.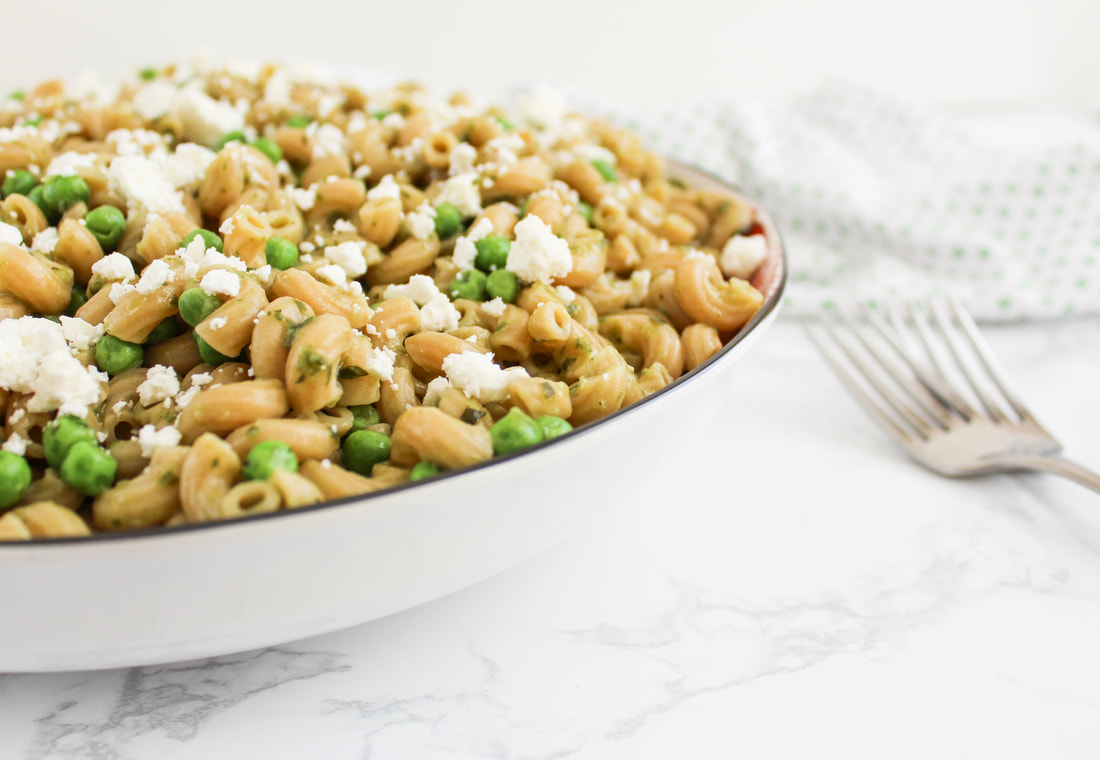 I've been eyeing up the new-ish salad dressings at Trader Joe's that are found in the refrigerated produce section. 1. I love the packaging! I'm a sucker for a cool design 2. I love fresh dressings like that. They just have so much better of flavor and way less ingredients. So I knew I could make a super simple, yet really flavorful salad with these dressings. I'm really partial to fresh herb, garlicky, avocado flavors so I chose to use the Green Goddess dressing. It's super fresh tasting and to me, screams spring.
When I'm looking for an easy side dish, pasta salad is the way to go. It takes minutes to prepare, you can throw whatever you have on hand into it, and it's always a crowd pleaser. This recipe really couldn't get any simpler. Just cook up a box of pasta. Grab a bag of frozen peas from the freezer (or really any veggies you have on hand). Pour the Green Goddess dressing on top and garnish it with some feta cheese. Voila! The perfect side dish for dining al fresco!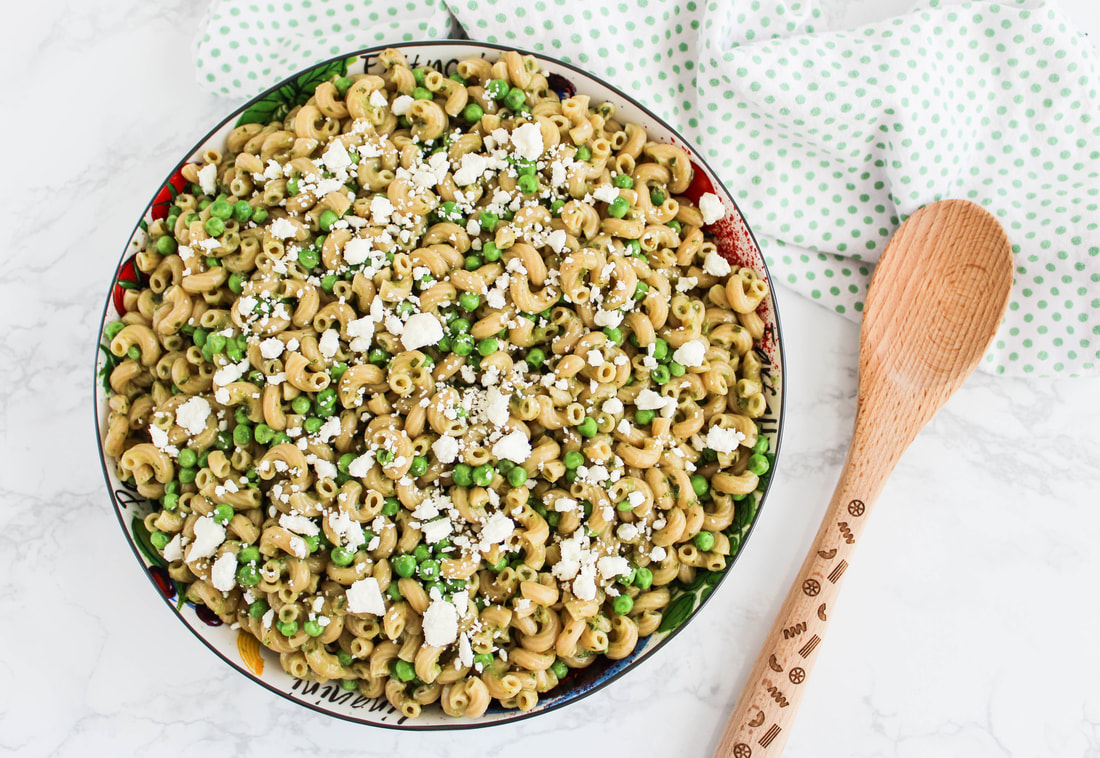 This recipe is definitely spring-y and packed with delicious flavors. It would pair nicely with a burger, steak, or even some chicken from the grill. Whip this pasta salad up this afternoon and you'll have the perfect accompaniment to dinner. I also love pasta salads as a good lunch option. I'll pair it with some fruit and yogurt and it's good to go.
Do you have a favorite picnic meal or food? Get inspired by these other picnic foods below!
---
Green Goddess Pasta Salad
Ingredients:
1 box whole grain pasta (I used elbows)
1 small bag frozen peas
1 bottle Trader Joe's Green Goddess Dressing**
Feta Cheese for sprinkling on top
Directions:
Boil pasta according to package directions. Drain and rinse with cold water.
Combine cooled pasta, peas, and dressing in a large bowl. Mix until well coated.
Top with feta cheese.
Either serve immediately or let sit in fridge for a couple hours prior to serving.
*Will last a couple days in the fridge
**Found in the refrigerated produce section at Trader Joe's
---