A cool, creamy smoothie that will wake you up!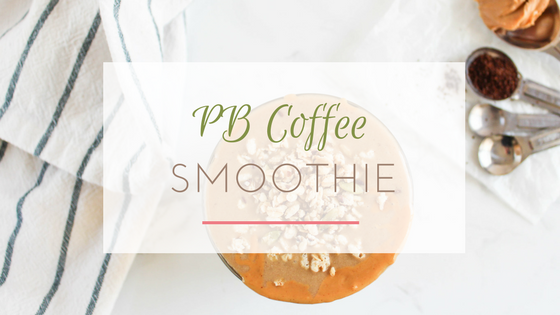 ​I was at Dunkin Donuts a couple weeks ago and Colin decided to try their new Girl Scout flavored coffees. He got the peanut butter one and I tried a sip. It was okay, but I felt like it was missing something. I felt like it needed to be in smoothie form.

That's how the idea for this super simple and quick smoothie blossomed.
​This is one of the quickest smoothies to blend together, as long as you have the coffee pre-brewed and cooled down enough. It is the perfect smoothie to pair with your breakfast because, hello…coffee! But it's also a great afternoon pick me up or pre-workout smoothie, as well.

This smoothie combines my favorite things, peanut butter and coffee and blends them perfectly together for a deliciously creamy beverage. This is definitely out of the smoothies I typically make, which tend to be very fruit forward and made with a milk of some sort.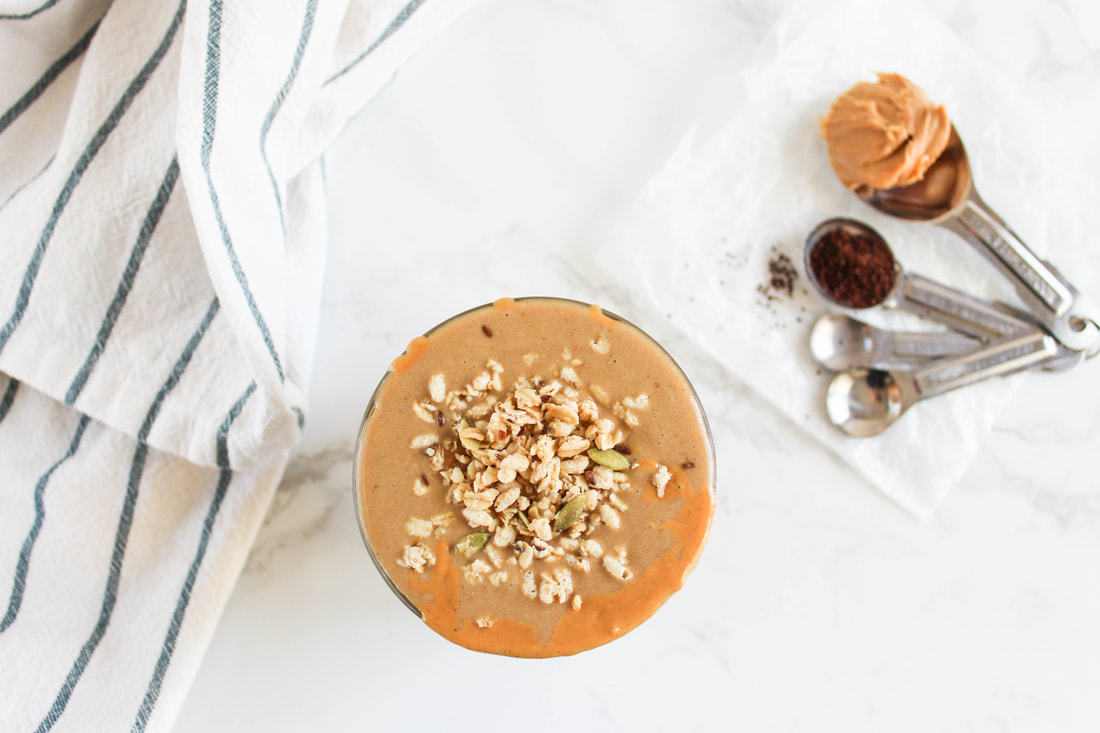 ​I love experimenting with new smoothie combos to mix up my routine. This one definitely leans more towards tasting like dessert since it is a little richer in flavor. The coffee notes really come through towards the end and it's more of a coffee aftertaste then a super in your face coffee drink.

The recipe makes one large smoothie, so you could cut back on the amount of banana and coffee if you wanted to make a smaller serving. Blend it up and let me know what you think!
---
PB Coffee Smoothie
Ingredients:
¾ cup brewed coffee, chilled
2 frozen bananas
3 tablespoons peanut butter
Drizzle of honey, to taste
Pinch of salt

Directions:
Place all ingredients in a blender. Blend until smooth.
Pour into a glass and add an extra swirl of peanut butter, for good measure!

Makes 1 large smoothie
---