Whether you don't have a TJ's near you or you're trying to save a few bucks, make your own Copycat Trader Joe's Mixed Nut Butter at home! You won't regret it!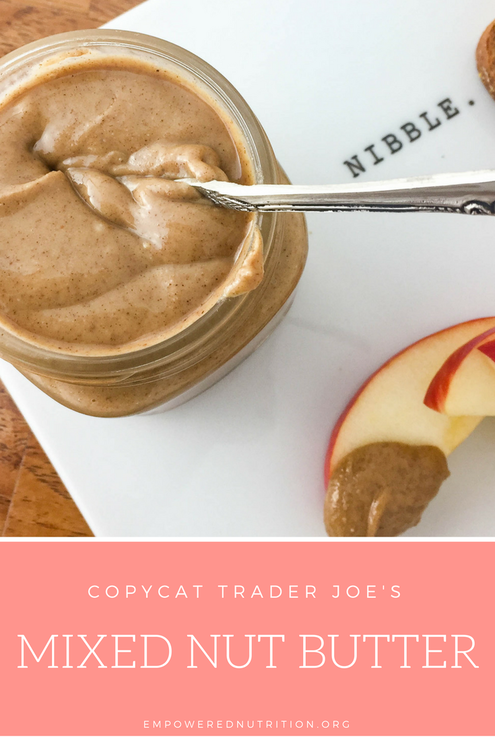 Guys….I've struck gold.

I've been hearing rave reviews about Trader Joe's Mixed Nut Butter on my Instagram for a while now & have felt so sad because I don't have a TJ's anywhere near me. And if you know me, I have a *slight* obsession with nut butters. Like I have 8 jars in my cupboard right now. I just love to have a variety on hand for whatever craving. Plus, I don't go a day without consuming some type of nut butter so I always like to have plenty on hand.
​So since I was having serious FOMO over this TJ's nut butter, I decided I was going to make my own. And let me tell you, I am SO glad I did. This stuff is heaven on Earth. Now, I haven't tried the real deal, but based on what I've heard & how this tastes my version is pretty spot on. The mixed nut butter is made up of almonds, cashews, walnuts, pecans, Brazil nuts, & hazelnuts. The flavors of all 6 nuts come together & there's a nice sweet finish that comes from the hazelnuts. It truly tastes like a dream!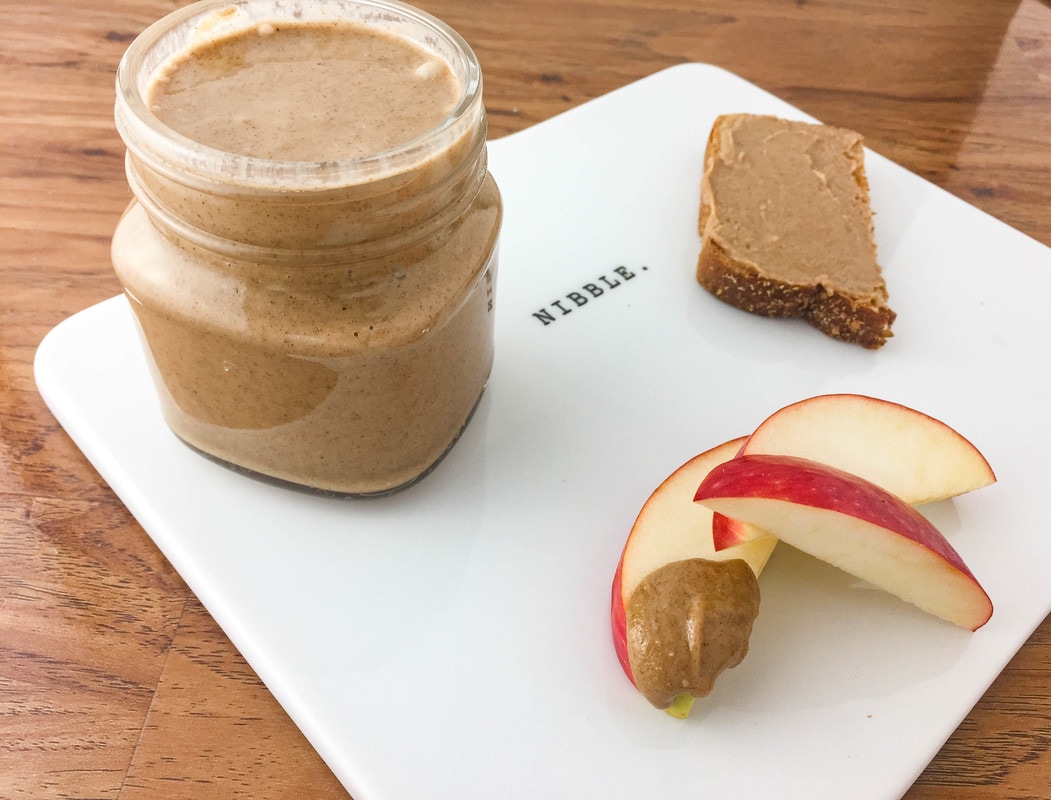 ​Before I got my Vitamix, I was a little intimidated by making my own nut butter. It seemed like a big deal, but it's seriously the most simple thing I've every made. If you have a high powered blender or a good food processor, all you need to do is get your favorite nuts & you're all set. All I did to make mine was throw all the different nuts in my Vitamix turned it on variable 1 & quickly increased it to 10, then high & used my tamper to push the nuts down into the blades. You just have to make sure to not blend on high for more than 1 minute. I added a tiny pour, like maybe a teaspoon of canola oil, a pinch of salt, & a splash of vanilla, mixed it up one more time & it was good to go in about 3 minutes – tops.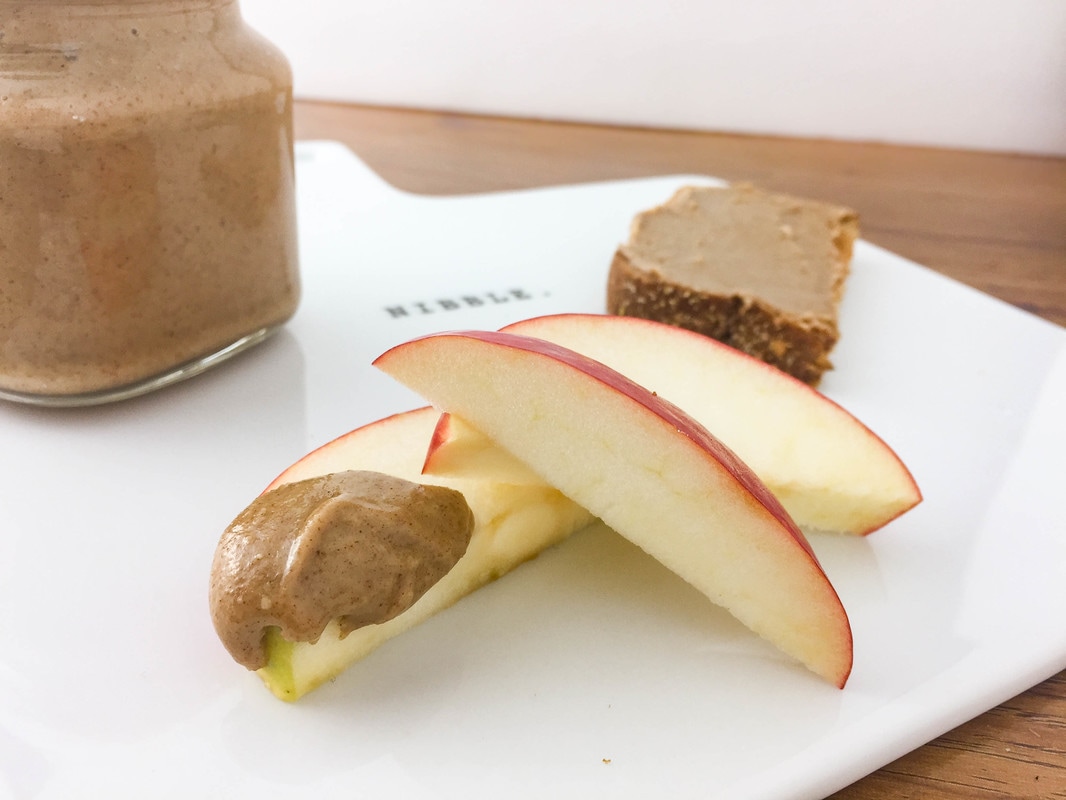 Some tips when making your own nut butter:
Purchase your nuts from the bulk bin section because it will be cheaper
Use unsalted versions of nuts & just add a pinch during blending
Buy dry roasted, unsalted nuts so you can skip the step of roasting at home (roasting brings out the nutty flavor)
---
Mixed Nut Butter
Ingredients
1 cup roasted almonds
1/2 cup roasted cashews
1/2 cup roasted pecans
1/3 cup roasted walnuts
1/4 cup roasted Brazil nuts
1/4 cup hazelnuts
Pinch of salt
Splash of vanilla
1 tsp canola oil (optional)

Directions
Place all nuts in high powered blender or food processor.
Quickly increased to highest speed & blend for 1 minute. Use tamper to press nuts into blades.
***Do not blend for more than 1 minute at a time if using Vitamix!***
Add in salt, vanilla, & oil if necessary to get mixture smooth.
Blend once more.
Store in airtight container.
*Notes: If consuming within 1 week, you can keep in your pantry. Keep in refrigerator for longer shelf life. You can even freeze nut butters for later use! Add cinnamon or other spices for fun flavors!
---