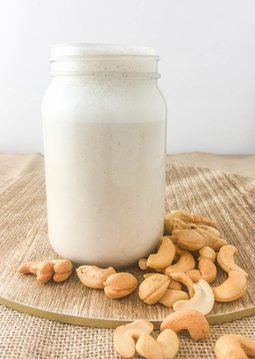 ​
ngredients:
1 cup raw cashews
3 cups of water
1 tsp vanilla extract
Cinnamon to taste
Pinch of salt
Directions:
Soak cashews for 2 to 3 hours. Drain & rinse.
Combine water & cashews in high-powered blender & blend on high for about 2 minutes.
Add in vanilla, cinnamon, & salt & blend to combine.
Pour into an airtight container & refrigerate immediately.

Makes about 3 ½ cups of cashew milk

*Notes:
Cashew milk doesn't need to be strained
Keeps for 1 week in the refrigerator