Make your mornings easier with these chai spiced overnight oats that you can prep the night before. The warming spices are a cozy and flavorful way to start your day.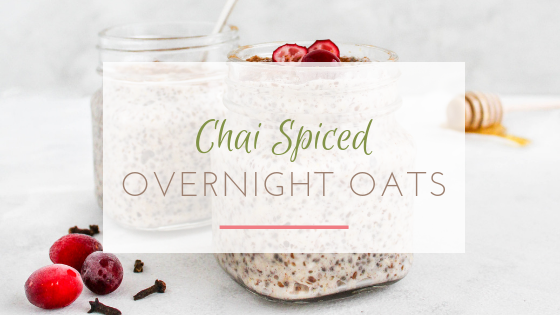 Raise your hand if you would like your mornings to go a little smoother?! I think we can pretty much all agree that anything to make mornings a little less crazy is greatly appreciated.

This is why I love making overnight oats. You can make a big batch and eat them throughout the week, or just make one serving for the next morning. This way you have one less thing to think about before getting out the door. Plus, overnight oats are so portable! So if you need to take them with you, you totally can. Another thing that's great about overnight oats is that you can enjoy them both chilled and warm. I like them both ways, depending on the flavor and time of day.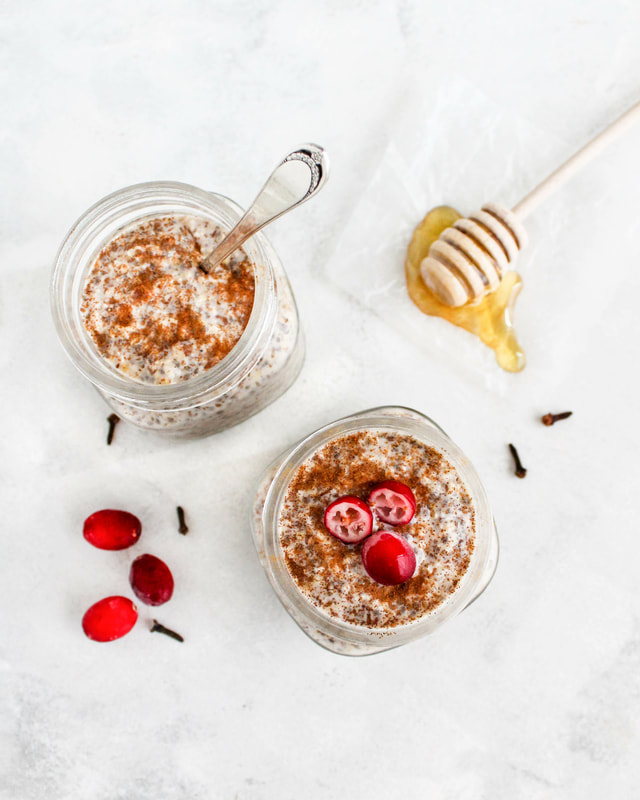 I decided to go with a chai spice for the flavoring of these oats because I think this blend of spices is so warming and perfect for wintertime. I don't really love chai lattes, but I'm a fan of the spice combination. So I've added the spices to
muffins
, and now oatmeal! The spicy warmth is so comforting and a great addition to baked goods or breakfast items. I like to make the spice blend and keep it on hand in my spice cabinet for when I'm wanting chai flavors.
What if I don't want chai flavored oats?
You can definitely leave the chai spice mix out and make it your own
Try using just cinnamon or nutmeg instead
You could also add vanilla or almond extract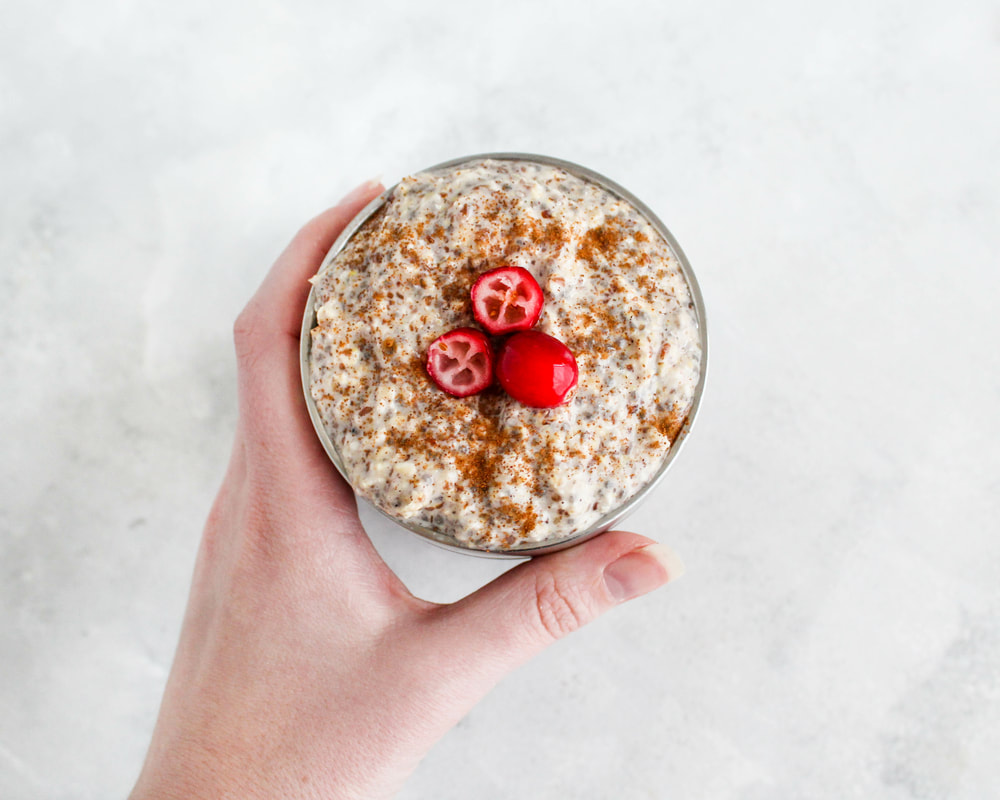 The key to the perfect overnight oats texture is the ratio of oats to liquid. I prefer pretty close to a 1:1 ratio. Since I also use chia seeds (which soak up extra liquid) I use just a little more liquid than oats. I find this gives me the best texture and flavor. Another key is adding that little bit of salt. It really rounds out the flavors. If oatmeal isn't your thing because you think it's bland, try adding a pinch of salt the next time you make it.

Are you an overnight oats fan? What's your go-to flavor combination?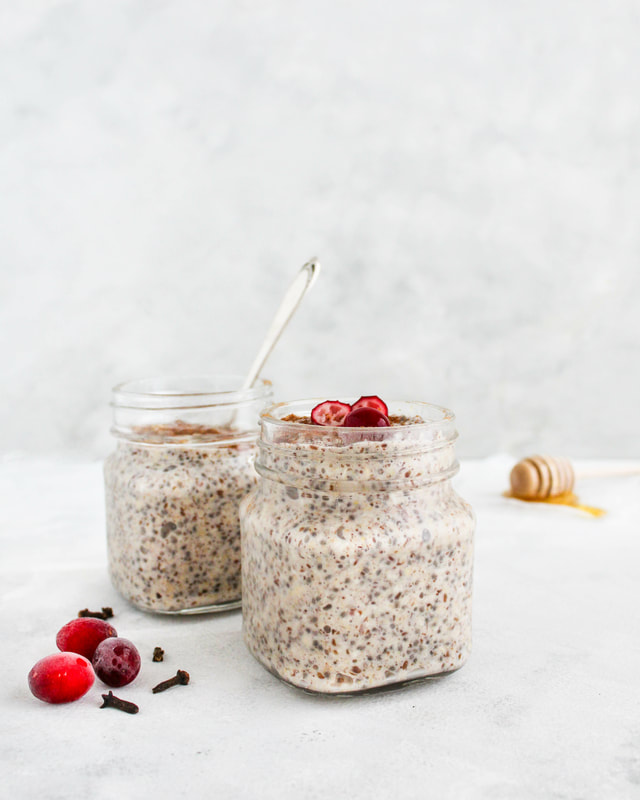 ---
Chai Spiced Overnight Oats
Ingredients:
1 cup quick oats
1 ½ cups milk of your choice (I used 2%)
2 tablespoons chia seeds
2 tablespoons ground flaxseed
1 teaspoon chai spice mix*
½ tsp salt
1-2 tablespoons honey (or maple syrup)
Directions:
Combine all ingredients in a mason jar or Tupperware container. Stir or shake to combine.
Refrigerate overnight. In the morning, stir oats, add your favorite toppings, and enjoy!
*Chai Spice Mix: 1 T cinnamon + 2 ½ tsp cardamom + 1 ½ tsp ginger + 1 tsp allspice + 1 tsp cloves + ½ tsp nutmeg
Makes 2 servings
---