Cozy up with a big bowl of Beer Braised Short Rib Chili. This fix and forget slow cooker chili is great for game day!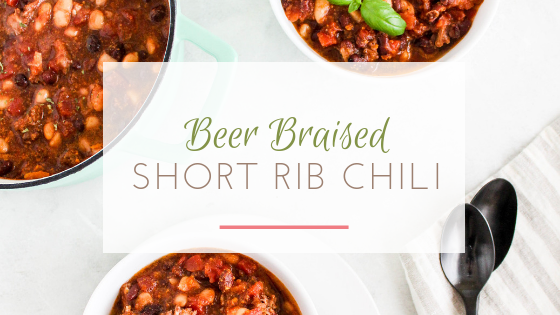 With the Super Bowl less than two weeks away, a big winter storm that just rolled through the Northeast, and just the fact that it's January, I figured it was time to add another chili recipe to my site. I'm definitely craving all the warm and cozy foods lately, especially something that can be cooked in a slow cooker! After a quick sear and toasting of spices in a cast iron skillet, the rest of this chili is a breeze.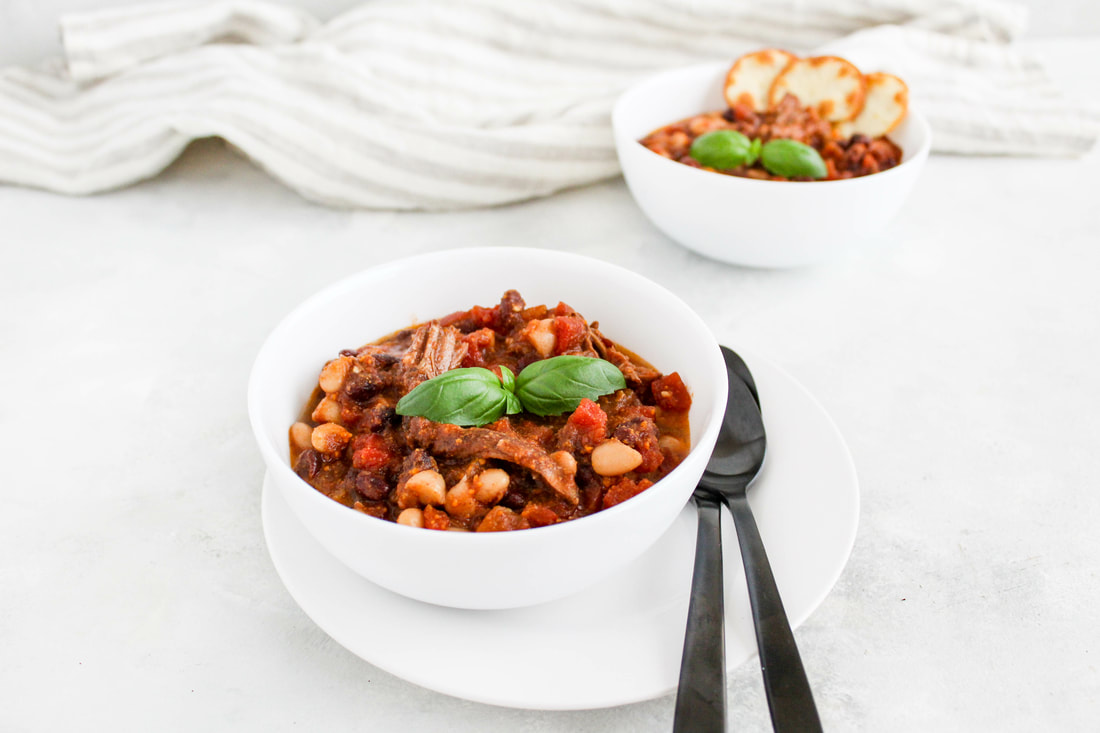 I decided to use beer as the liquid part of the chili to add a little extra depth in flavor. I used a vanilla coffee blonde ale that I got from a local Charlotte brewery, Cabarrus Brewing Company. I thought this was a perfect choice because after researching some chili recipes, I found that putting coffee in chili enhances the earthy flavors of the meat and can add a little bit of smokiness. I think it added a really nice flavor, plus the alcohol cooks out so you can still serve this yummy chili to the kiddos!
To be honest, I've never really cooked short ribs before this. I've had some really awesome ragus made with short ribs and loved the flavor and texture, so I thought this cut would also be really great in chili, as well. Another thing that I like about short ribs is that they're pretty cheap in relation to other cuts of beef. Since they are a stew meat, meaning they like to be cooked low and slow, this tends to mean they're a little more budget friendly. After being in the slow cooker most of the day, the short ribs fall off the bone and practically shred themselves.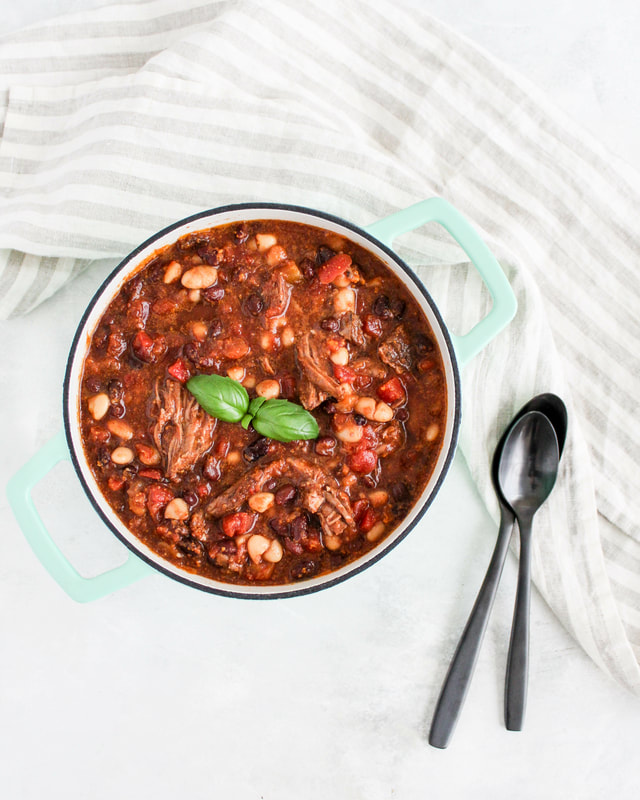 After learning more about beef production and research during a conference I attended last fall, I've been adding a little more beef into my weekly meal rotations. This may seem a little counterintuitive to what you tend to hear in the media, but emerging research is busting some major beef myths out there. While cattle has previously been deemed as one of the leading sources of greenhouse gas emissions, the latest research shows that beef production, including growing animal feed, is responsible for only 3.3% of greenhouse gas emissions in the United States. If you want to learn more about the latest in beef sustainability research,
click here
.
All in all, this chili is a flavorful way to warm up on a chilly winter day.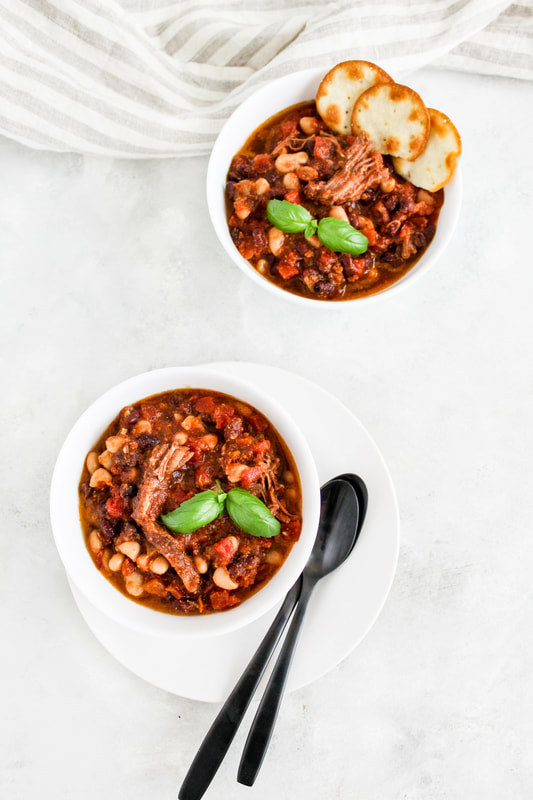 ---
Beer Braised Short Rib Chili
Ingredients:
1 ½ lbs bone in short ribs
1 cup beer (I used a vanilla coffee blonde ale)
1 clove garlic, minced
½ small onion, diced
14 oz can petite diced tomatoes
14 oz can crushed tomatoes
15 oz can black beans, drained and rinsed
15 oz can cannellini beans, drained and rinsed
1 tablespoon chili powder
2 tsp cumin
Salt and pepper, to taste
Directions:
Heat a cast iron skillet over medium-high heat. Drizzle the pan with olive oil. Place short ribs in skillet and sear for 3-4 minutes on each side, until a golden brown crust forms. Remove short ribs and place in a slow cooker.
Add onion, garlic, and spiced to skillet. Cook for 3-5 minutes to toast the herbs. Pour the beer into the skillet to deglaze the pan. Pour the contents of the pan into the slow cooker.
Add both cans of tomatoes into the slow cooker and cook on low for 6-8 hours, until the short ribs are cooked through. About 30 minutes before serving, add both cans of beans to the slow cooker to heat through. Remove the bones from the short ribs and shred the beef in the chili.
Serve with your favorite chili toppings. Store in the fridge for up to 5 days.
---