Learn the importance of making time for yourself during busy seasons of life and how to make your own self care tool box.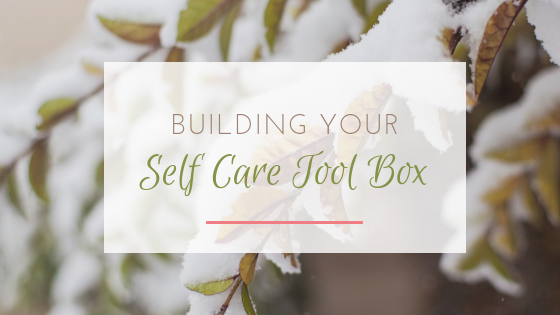 As we enter the holiday season and the end of the year swiftly approaches, it can be an overwhelmingly busy time of year. For me there's a lot of projects to wrap up at work and planning to do for the year ahead. Then add in holiday cooking, baking, shopping, and travel and it's a crazy time! As the years have gone on I've really worked on being more present during the holiday season. We can often get caught up in the hustle and bustle of the holidays and forget what it's truly about – spending time with friends and family and taking a little break from work.
I've also learned to let go of what I like to call 'holiday perfection syndrome.' I love doing crafts and hand making gifts for people and in a perfect world I would do much more of that during the holiday season. There was a time where I thought I had to bake x amount of items, hand make gifts, do holiday crafts, and it just got to be bit overwhelming. As I've gotten older and taken on more projects (like building a business), I've learned that some things you just have to let go of. Sure it would be nice to do all those crafty holiday things I was able to do when I was in college and had a long winter break, but I'm not in a season of life that supports that right now.
​
I think this message can be applied to several different thoughts that may pop up during the holiday season. "I must get the perfect gift for so and so" or "We have to bake cookies for the neighbors" or "We have to do xyz holiday themed activities." Here is your friendly reminder – as long as you're putting thought and love behind gift-giving it will be the perfect gift; don't put that pressure on yourself! Bake the cookies if it's something that will bring you joy, not just 'one more thing to check off the list.' Drop the pressure of the perfect holiday season, do the activities you can and will enjoy and remember that there's always next year. The holidays are supposed to be a time of lightheartedness and fun, not plagued with things you 'have' to do.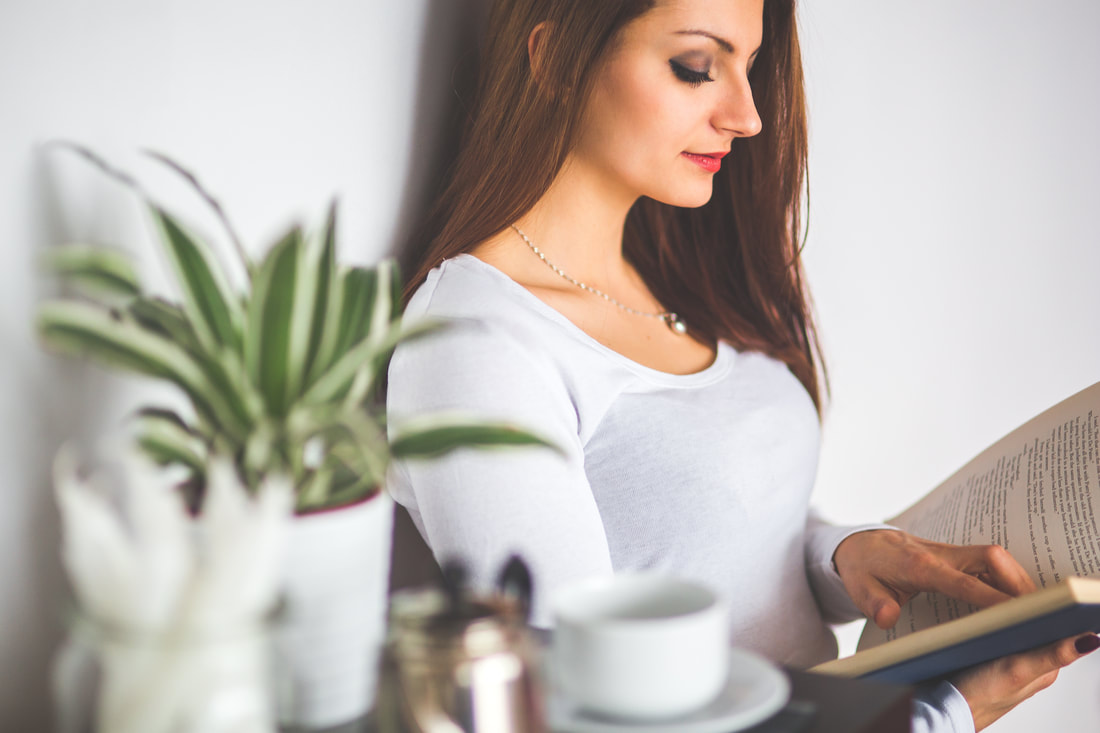 This is the time of year where self care plays an important role. It can be super hard to make time for yourself. One thing I like to remember is that if I want to be able to fill others' cups, I have to fill mine first. Kind of like that preflight warning where they say put on your own oxygen mask first before helping others.
Self care has gotten really hyped up and very trendy. A lot of times it can seem like bubble baths and expensive spa treatments. While that's amazing and sometimes needed, I like to take a more practical approach. Sometimes self care is just remembering to take your vitamins, washing the sheets on your bed, watching your favorite Netflix show, or making a doctor's appointment. I like to keep my self care very approachable and easy to weave into my daily life.
Something I like to do to keep self care top of mind and very simple is to keep a self care box on hand. It's just a little box that has some essentials that help me unwind, take my mind off things, bring me joy, and recharge. Along with physical things, I like to keep a list in the box that has other self care ideas on it. These could be things to do, people to call, or just more ideas to recenter and calm my mind down.
---
Some ideas to keep in your self care box:

Face masks
Nail polish
Favorite candy or chocolate
Heating pad
Favorite flavors of tea and a cute mug
Yummy scented candle
Bath bomb
Paper and pen
Old favorite CD or DVD
Sensory jar
Essential oils
Silly putty or slime
Coloring book
Eye mask
Fuzzy socks
Stress ball
Positive affirmation cards
Devotional
Poetry book
Tissues
Watercolor paints
Handlettering set
Puzzle

Some ideas for your self care activities list:

Go for a walk
Call someone you love
Bake something tasty
Do your favorite yoga poses
Meditate for 5 minutes
Cuddle your furry four legged friend
Ride your bike
Have a dance party
Sing karaoke
Go for a drive down a back road
Write a list of pros and cons
Cook a new recipe
Write a letter
Create a vision board
​Try a new coffee shop
---
Whatever you put in your box, think about what makes you feel better, calm, and reenergized. Create your own little safe haven that you can pull out when it's time to refill that cup. Self care is so personal and different for everyone.

Build your box and share your self care items below so we can all get new ideas!

---