Use up those late summer blueberries with these Blueberry Buttermilk Muffins with a drizzle of lemon glaze on top!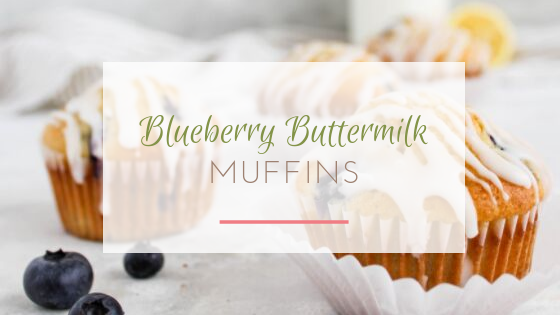 If blueberry and lemon aren't the THE flavor of summertime, then I don't know what is. I think I've said this before, but I really think muffins don't get enough recognition as amazing snacks. I love making muffins before I go on a trip because I think they're the perfect travel snack. They're easy to bring with you and eat on the go.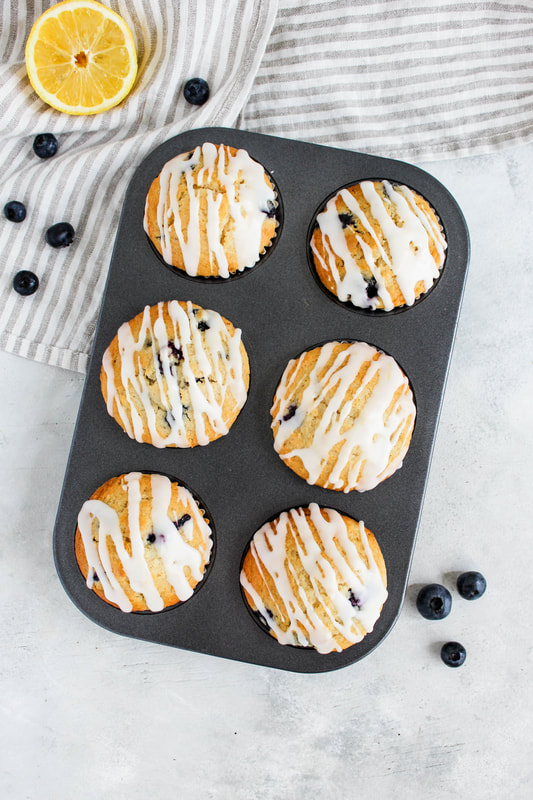 When you make muffins at home you can add in some extras to boost nutrition and have a filling and satisfying snack. What can you add to add a little extra?
Chia seeds
Flax seed
Whole wheat flour
Fresh or frozen berries
Drizzle nut butter on top
Oats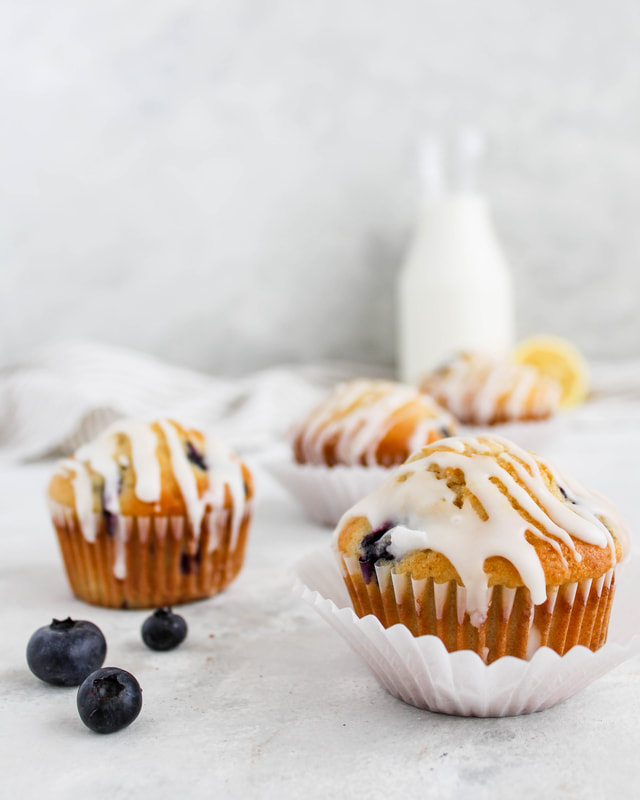 I also think muffins are great for using up some things floating around your kitchen. If you have some fruit that's going to go bad soon or a lot of zucchini from the garden, these are great things to throw in a muffin.

These blueberry muffins are perfect for using up some of those late summer berries you picked up from the farm stand or picked yourself.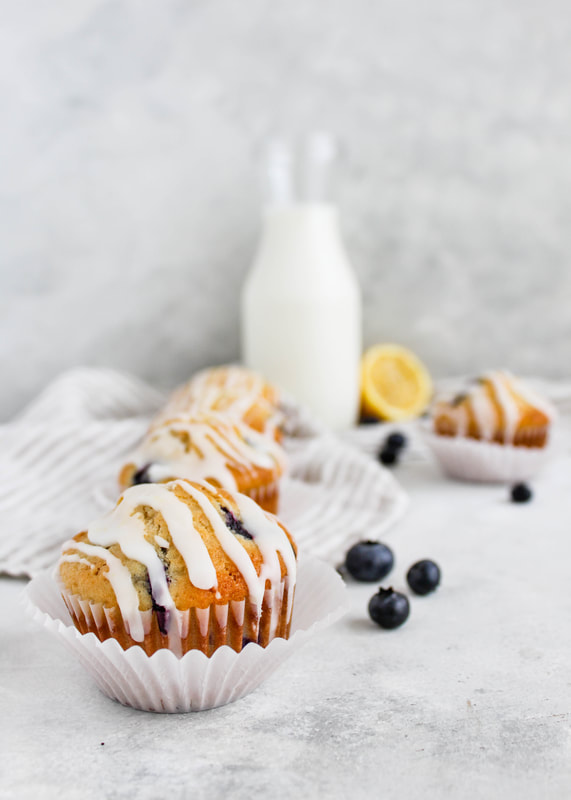 What're your thoughts on muffins?!

---
Blueberry Buttermilk Muffins with Lemon Glaze
Ingredients:
Muffins:
1 ½ cups all purpose flour
1 cup white whole wheat flour
¾ cup white sugar
1 ½ teaspoons baking powder
½ teaspoon baking soda
¼ teaspoon salt
1 cup buttermilk
½ cup vegetable oil
2 eggs
1 teaspoon vanilla extract
1 cup fresh blueberries
Glaze:
1 cup powdered sugar
2 tablespoons lemon juice
1 teaspoon lemon zest
1 teaspoon coconut oil, melted
Directions:
Preheat oven to 400 degrees. Line a muffin tin with paper liners.
In a large bowl combine all dry ingredients. In a medium bowl, whisk together all wet ingredients.
Make a well in the dry ingredients and gradually add the wet ingredients. Stir gently, mixing until just combined. Do not overmix.
Fold in blueberries.
Pour batter into muffin tin. Bake 22-26 minutes, until a toothpick comes out clean. Remove from oven and let cool.
While muffins are cooling, mix together all ingredients for the glaze. Drizzle over top of muffins once completely cooled.
*Notes: You could buy buttermilk at the store or quickly make your own. Pour milk into a liquid measuring cup to just shy of the 1 cup mark. Add a splash of lemon juice or vinegar, do not stir, let stand for about 5 minutes.
---