Grab a glass of refreshing Watermelon Mint Lemonade & relax on the porch while ringing in the end of summer. This Chick-fil-a inspired lemonade is a perfect late summer beverage.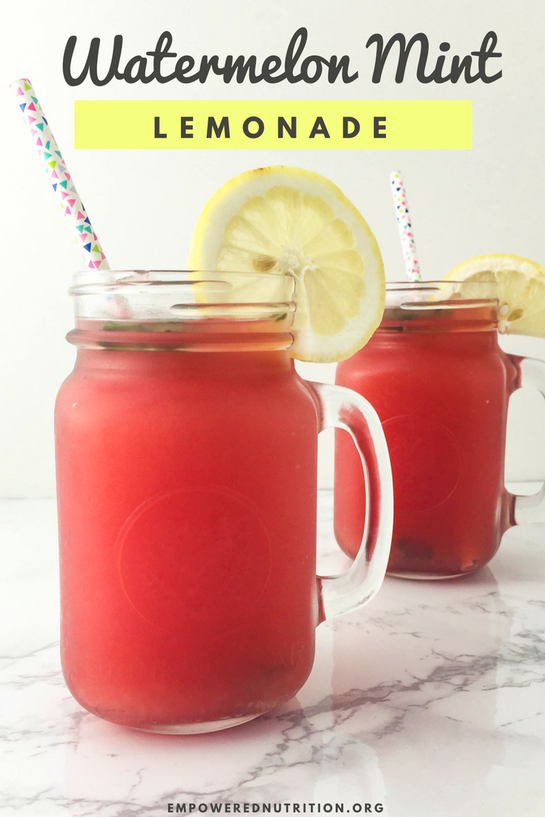 ​As a new transplant in the South, there are lots of new foods, restaurants, & activities that I'm enjoying. One of them is the fact that everywhere you go, there's a Chick-fil-a. I'm a northerner, so when I get the chance to eat some Chick-fil-a I'm definitely going to! Yes, I'm a dietitian & I enjoy some fast food fried chicken every once in a while! By now it's probably pretty clear that I enjoy all foods & have been working on becoming more intuitive with my body over the past year.

When I was traveling earlier in the summer, before I moved, we stopped at a Chick-fil-a to grab a bite to eat. I tried their watermelon mint lemonade for the first time & fell in love! It was sweet, tangy, refreshing…perfect. So as we were driving down the road & I was sipping my lemonade, I had another typical Emily moment – "I could make this at myself!"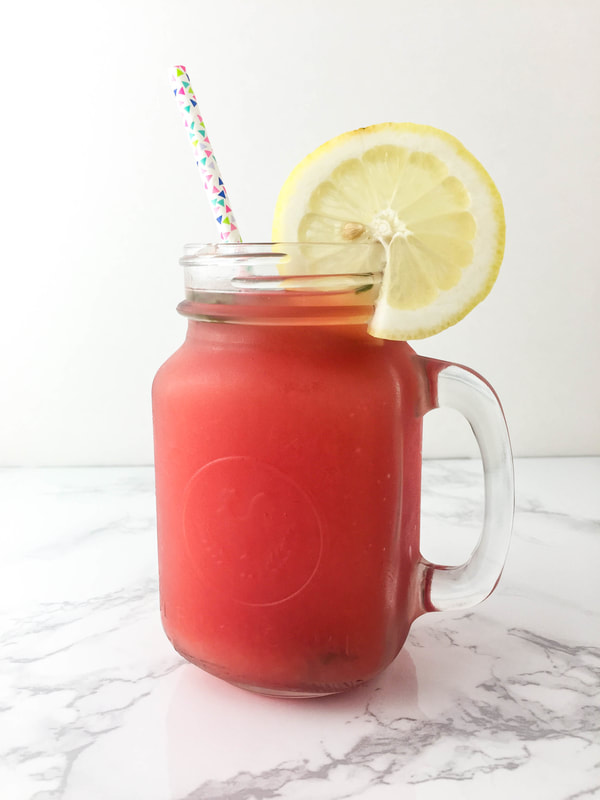 ​We all know how amazing fresh, homemade lemonade is. The powder just doesn't do it justice! And I knew if I added watermelon to that, I wouldn't have to add a lot of sugar to sweeten it up. So I began experimenting & found a perfect blend that has the right amount of sweetness, lemon flavor, & bright mint notes.

By adding fresh herbs to the drink, it adds another dimension. I've really been loving herbed drinks lately. The subtle flavor they add is so tasty & refreshing. Another thing to keep in mind is that this watermelon lemonade would be a perfect mixer. I'm imagining throwing a little vodka in there for your next summer get-together! Yum!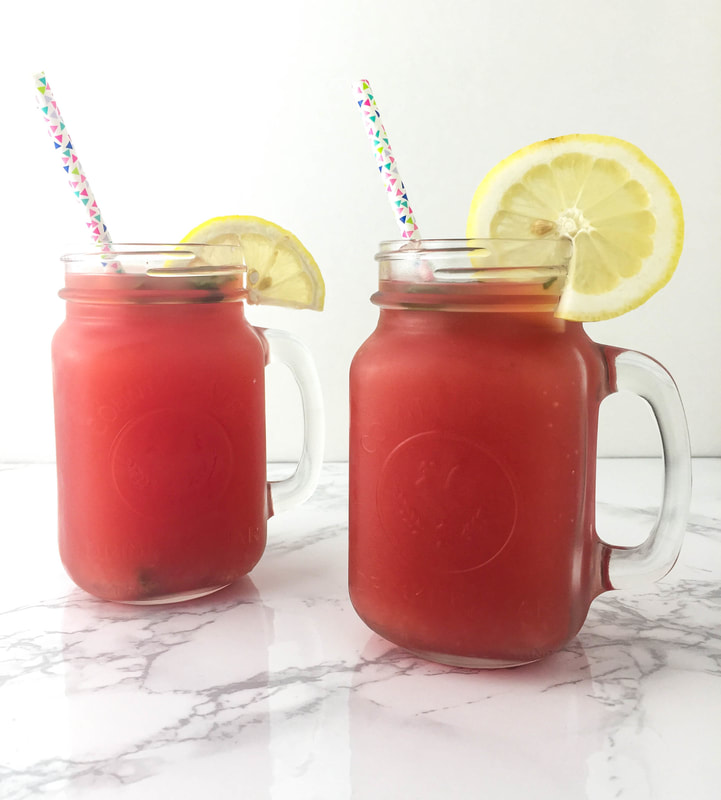 ​If you've ever had the Chick-fil-a version, this one comes pretty close. It's a little more natural watermelon tasting, I think. It's probably a little less sweet because I added less sugar to mine. This recipe will definitely satisfy your craving when you want that tasty lemonade, but don't have a Chick-fil-a nearby.
---
​Watermelon Mint Lemonade
Ingredients:
4 cups fresh watermelon juice (about 4 cups of watermelon chunks)
1 ½ cups fresh lemon juice (about 8 – 10 lemons)
¼ cup sugar
4 – 5 cups water
5 fresh mint leaves + more to garnish

Directions:
Place chunks on watermelon in a blender & blend on high until smooth. Strain juice through fine sieve or a nut milk bag.
Pour watermelon juice into a 2-quart pitcher.
Juice lemons. Whisk lemon juice with sugar until dissolved.
Add mint leaves to lemon juice mixture & slightly muddle.
Add lemon juice mixture to pitcher.
Add water to pitcher & stir to thoroughly combine.
Let chill for about 1 hour before serving.

Makes about 10 cups of lemonade

*Store in refrigerator for 3 days
*Some separation may occur, stir to recombine
---