Freshly picked apples, cinnamon, and brown sugar make this crockpot applesauce a family favorite. This homemade applesauce is the perfect snack and makes a lovely gift when canned!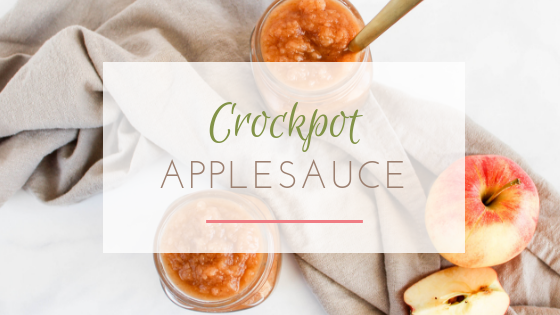 ​It's that time of year again where the air turns crisp, leaves begin to fall, pumpkin spice is EVERYWHERE, and seasonal produce turns its focus to starchier fruits & veggies. Don't get me wrong, I love fall (partly due to being an October baby) but the dropping temps are not my favorite part of the season. Fortunately, our apple friends love the cooler weather and are growing magnificently right now!
​This past weekend I visited a local apple orchard and picked a ton! As most of you know, certain varieties are in season at different times throughout the fall months. Right now you can find MacIntosh, Fuji, Honeycrisp, Empire, and Blondee in northeast PA, with more varieties to come in the next few weeks!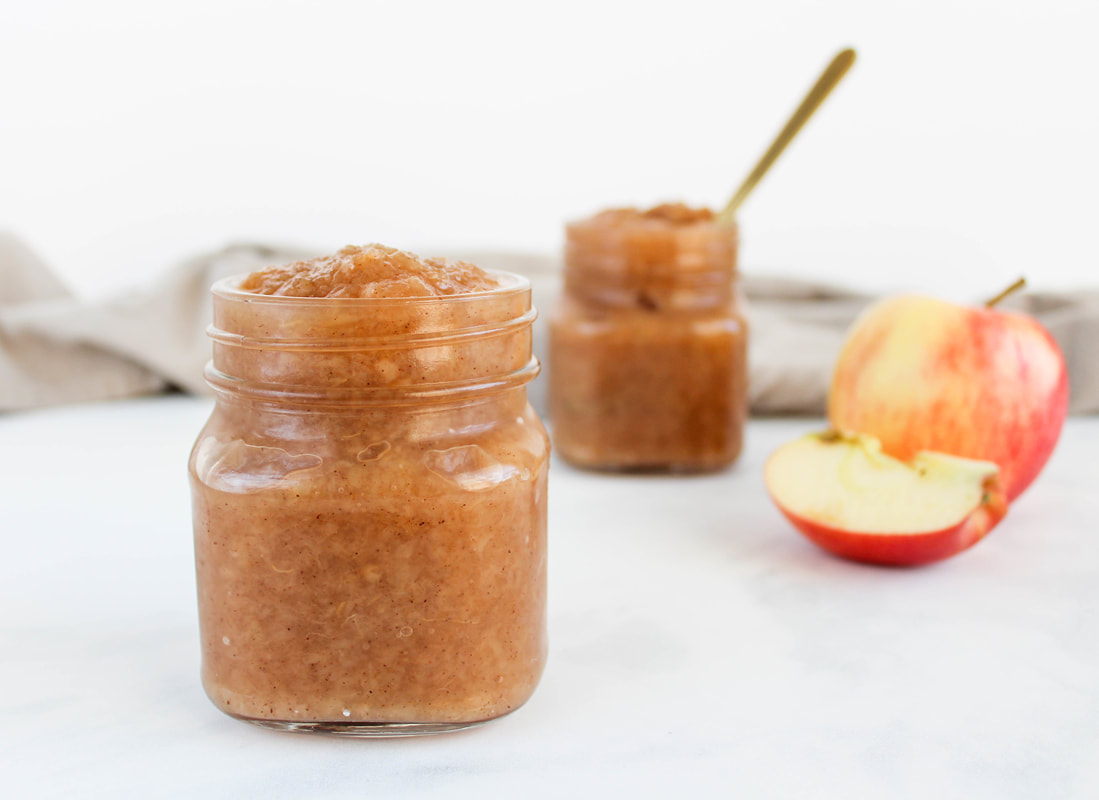 ​Knowing what types of apples to use has always been tricky for me. I always forget whenever I get to the orchard or farmer's market to pick some up. The orchard I picked my apples at (Roba Family Orchard in Scott Twp, PA) provided a handy little pamphlet with all the different kinds of apples and their uses. I included a little chart below to help you out when you take a visit to your local orchard!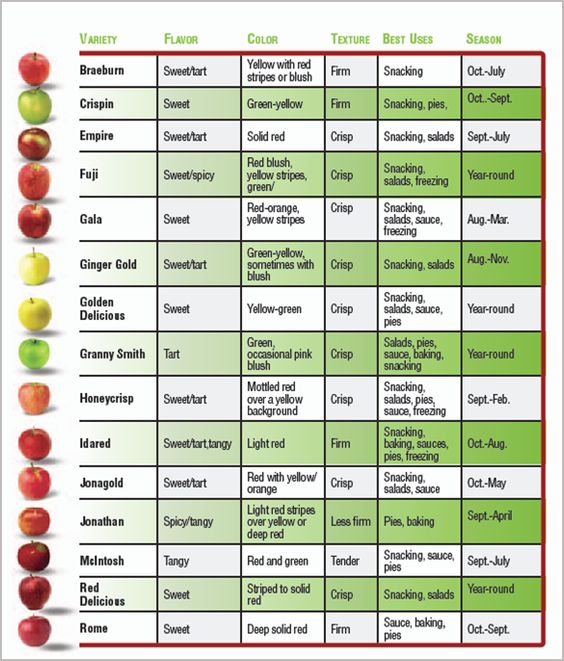 ​Now that you're home with all your apples, what are you going to do with them?! I always have to make an apple pie, a couple batches of applesauce, and reserve some for snacking. Making your own applesauce is one of the easiest things you can do when you have a surplus of freshly picked apples. Once you taste homemade applesauce, you will never want to go back to the store bought kind. I love fall weekends because it means I can cozy up with magazines, have some applesauce cooking in the crockpot, and maybe even bake some tasty treats, too! It's the best! Homemade applesauce couldn't get any easier and it's something that I've made a tradition out of. It's a great activity to get the whole family involved, whether it be during apple picking or peeling all the yummy apples afterwards.
Since apples are my favorite fall produce and they're packed with delicious nutrition, check out this article by Helen Nichols of Well-Being secrets. She goes through why an apple a day really can keep the doctor away! Check it out for even more reasons to eat your apples! 🙂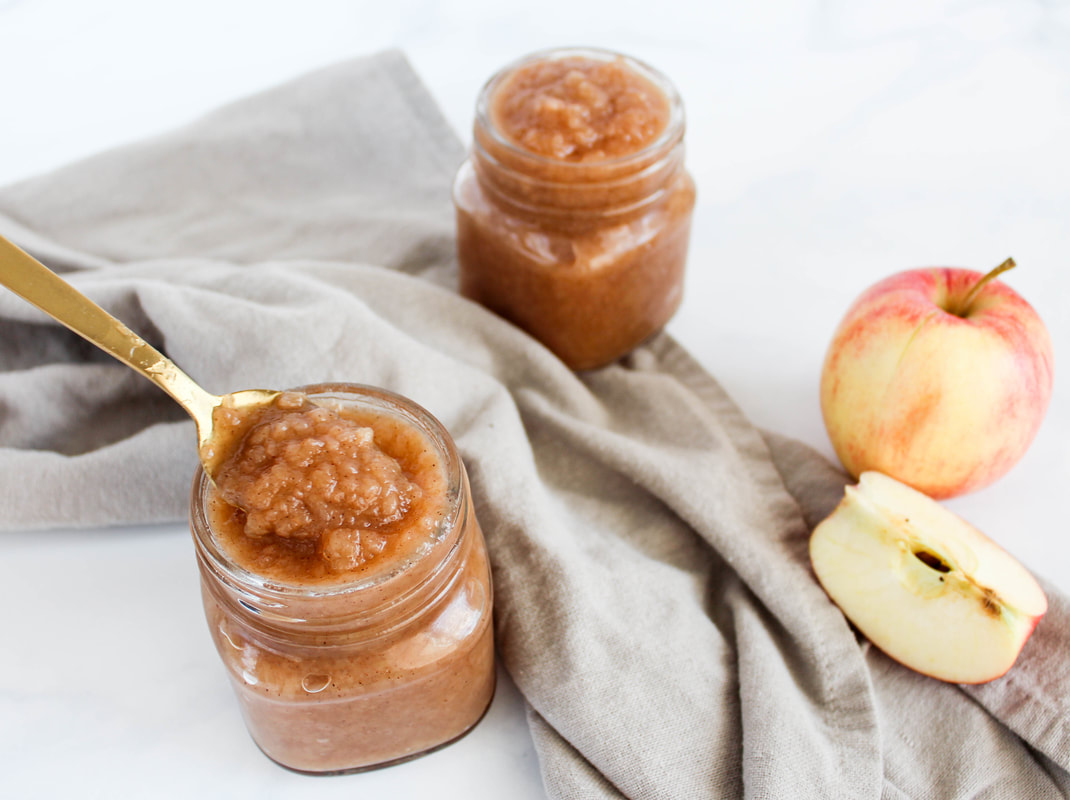 ---
Crockpot Applesauce
Ingredients:
10-12 medium sized apples
1/2 – 1 tablespoon cinnamon (optional)
2 Tbsp brown sugar (optional)
3/4 cup water
Directions:
Peel & dice apples and place in large crockpot.
Add cinnamon & sugar, if desired.
Pour water over apples & stir.
Turn crockpot on high for about 2-4 hours, stirring every 30 minutes or so.
Once mixture become soft enough and mushy, you can either leave for a chunkier applesauce or mix with a hand mixer or whisk to desired smoothness.
*Applesauce may be canned using traditional canning methods to keep throughout the winter, or kept in the refrigerator for easy snacking!
---