This gingerbread dessert dip is the perfect dish to bring to your next holiday party. It's silky smooth, super festive, & has a secret ingredient that no one will believe! You might want to double the batch because it's so delicious!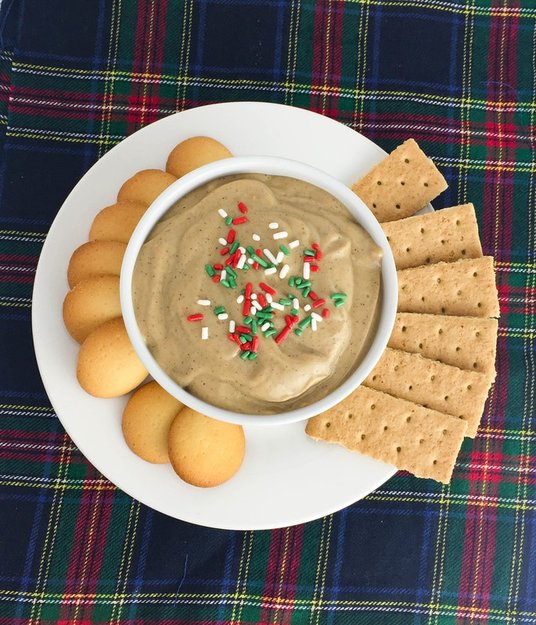 December is the month of nonstop holiday parties. If you're anything like me, you want to bring a super simple dish that everyone will love. Dessert dips are always a hit at parties because they taste so good & are really easy to make!
By now you know that I'm always looking for ways to mix up a really yummy dessert & make it just a tad better for you so you're not feeling that post-party sugar hangover. That's why I created this dessert dip. I swapped out the cream cheese you typically find in these dips with a little plant powered protein!
What is this secret ingredient?! …….. It's tofu! This soy-based protein is so versatile you can make stir fry, desserts, use it as an alternative to eggs & dairy…the list goes on. Now before you go saying, "tofu in dessert? that's weird…" just trust me! You literally will not even notice it's the main ingredient & it makes for such a silky dip, it will have you reaching for tofu every time you make a dessert dip.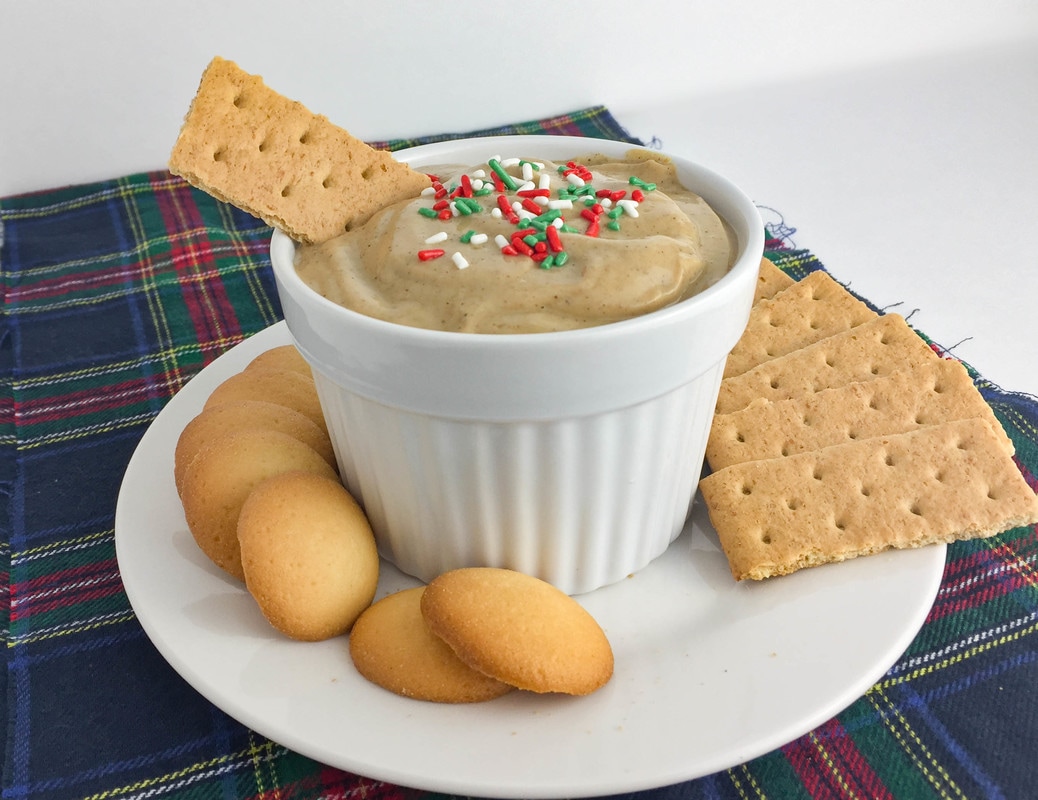 So why did I do this? Tofu is an awesome plant protein. It typically has about 8 grams of protein per serving, has a nice mineral profile, is vegan/vegetarian friendly, & gluten free. This is why it's a great option to bring this dip to a party, because you never know who may have allergies or intolerances. This is a dessert that most everyone can enjoy!
If you're wondering about the benefits & misconceptions of soy, please read this article by my dietitian friend, Mascha, of Nomadista Nutrition. Mascha sums up the science behind soy perfectly & busts those weird myths you may have heard!
Alright, I won't make you wait any longer…here is my Gingerbread Dessert Dip! Now go make it & run off to your holiday parties!!
---
Gingerbread Dessert Dip
Ingredients:
1 package (12.3 oz) firm silken tofu
3 T molasses
3 T brown sugar
1 tsp ground ginger
1 tsp cinnamon
dash of nutmeg
splash of vanilla extract
Directions:
Place all ingredients in blender & blend until smooth.
Refrigerate for at least 1 hour before serving.
Serve with graham crackers, Nilla wafers, pound cake pieces, apple slices, pretzels…whatever your heart desires!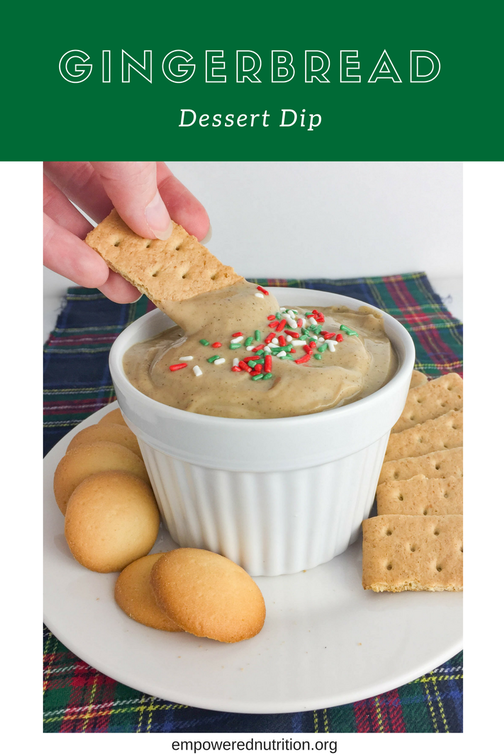 ---
Like & Follow!