Fire up the grill & invite your friends for some awesome BBQ this weekend! Summer is coming & it's time to perfect your barbecue game with this Carolina Style BBQ Sauce.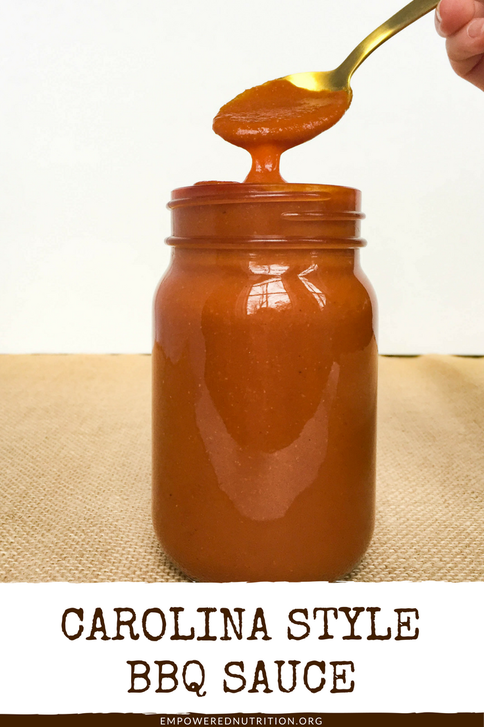 With Memorial Day weekend upon us, I figured it was the perfect time to share a BBQ sauce recipe. It's also perfect timing because weekend barbecues are starting to pick up, and you'll need a go-to sauce recipe! I'm a big fan of barbecue chicken & pulled pork and I tend to gravitate towards the more mustard-y, vinegar-y, slightly sweet types of BBQ sauces. So this Carolina style sauce fits the bill, is super flavorful, & makes any type of meat taste even better!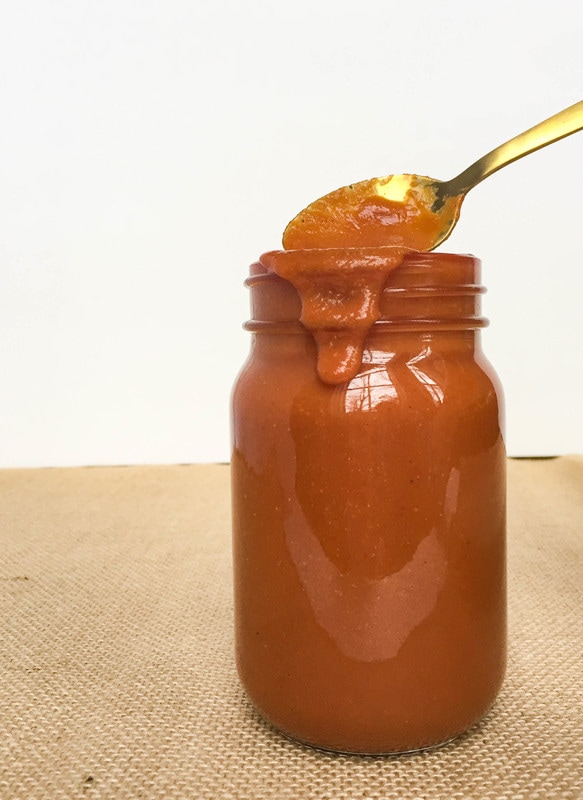 I've making more of my own dressings & sauces lately and have been really loving it. They're so easy to make, cheaper, & you know exactly what's going into it, which I love! A lot of store bought BBQ sauces tend to have high fructose corn syrup, which turns me off to them. Not that I think HFCS is evil, but I'd rather not being eating it all the time. Every once in a while those yummy store bought cookies or cake are okay with me, but I'd rather not have HFCS in my BBQ sauce. If I do opt for a store bought sauce, I look for ones that are made with real sugar or honey.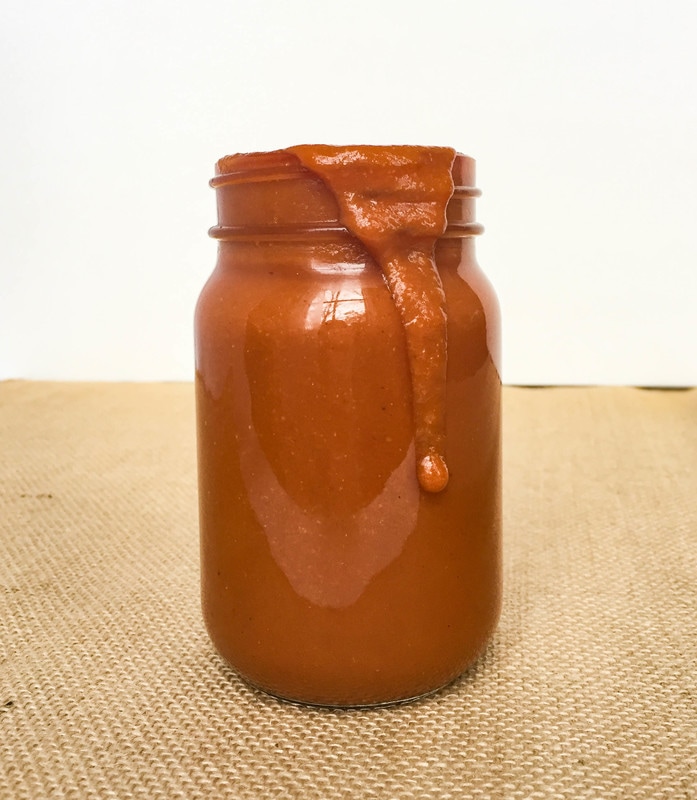 Now that I know how simple it is to make my own BBQ sauce though, I'll just mix some up at home. You'll be so impressed with how easy it can be & I think you'll start to feel the same way too! When I made this BBQ sauce, I topped pulled pork that I made in the slow cooker with it. You can simply cook the pork in the slow cooker according to directions, shred the cooked pork, & then throw the sauce on top & mix it up and you're ready to go. I think this would also be really good on top of chicken that was cooked on the grill. Make some coleslaw or pasta salad for the side, cut up a watermelon, & you have a perfect summertime meal!

I hope you all have a lovely holiday weekend & enjoy all the yummy food that is headed your way this summer! I know I will be 🙂
---
Carolina Style BBQ Sauce
Ingredients
1 (6 oz) can tomato paste
¼ cup apple cider vinegar
¼ cup honey
1/3 cup yellow mustard
1 Tbsp onion powder
1 tsp garlic powder
¼ tsp chili powder
Dash of Worcestershire sauce (to taste)
¾ cup water (to desired consistency)

Directions
Combine tomato paste, vinegar, honey, & mustard in a small saucepan over medium heat.
Bring to a boil.
Add in spices & Worcestershire sauce & return to boil.
Add ¾ cup water, using a little less for thicker consistency or more for a thinner sauce. Whisk to combine.
Use on meat of choice right away or let cool & keep in refrigerator for up to 1 week.

Makes about 16 oz (2 cups) of sauce