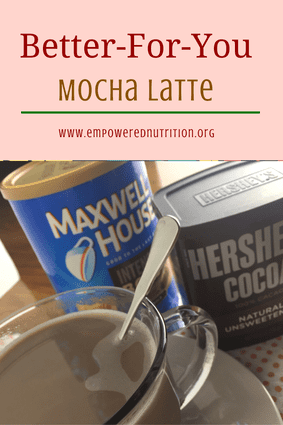 Ingredients:
6 oz brewed bold coffee
1 tsp unsweetened cocoa power
1 packet of Zing zero calorie stevia sweetener
1/2 c. 1% milk

Directions:
1. Pour milk into a microwavable container with lid. Shake until foamy. Heat in microwave for 30 seconds.
2. Combine coffee, cocoa powder, & Zing in mug. Pour foamy milk on top.
3. Enjoy your better-for-you coffeehouse latte!